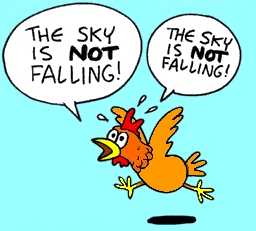 Volatility in global markets continues with selloffs, recoveries, gains, losses, sterling is weak… Successful investors see opportunities in the face of market volatility.
Meanwhile, most of us in the health and life science sector around the world are focused on the work underpinning the fundamentals that build value.
Brexit will be sorted eventually. Some things will change, many will remain the same. What will not waver is our laser-focus on moving this sector forward. We see continued opportunities throughout the health and life sciences here in the UK with a slew of initiatives underway and companies positioned for growth.  Scientists and business executives are continuing to plow ahead.
Since the Brexit vote on June 23, here's a sampling of UK life science news items posted on BELSconnector.org:
NHS England and PTC reach a ground-breaking agreement on Duchenne drug
NICE backs Pfizer's Bosulif for CML, and Gerring's Firmagon for advanced hormone-dependent prostate and spinal metastases cancer
NICE published new quality standards to speed cancer diagnoses
AZ gave rights to skin disease drugs to LEO Pharma
42% of the UK public is willing to pay more tax for the NHS
UK hospital partnering with Google's DeepMind to use AI in scanning for eye diseases,
Using a leukaemia drug shows promise in ovarian cancer (CRUK study run by the Institute of Cancer Research in London)
Owlstone Medical (Oxford) is developing a breathalyzer as diagnostic in cancer, inflammatory and infectious disease
Storm Therapeutics raises £12m to develop novel cancer therapeutics
GW Pharma's Epidiolex hits targets in rare epilepsy trial
Royal College of GPs picks physical activity and lifestyle as clinical priorities
We'll keep an eye on developments and keep you apprised.
Nigel Gaymond