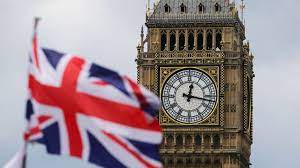 British-educated life scientists at home and abroad raced against the clock
Pursuing R&D in diagnostics, vaccines and treatments, antibodies, scaling manufacturing capacity, fast tracking clinical trials, delivering digital healthcare solutions, and more—in tandem with analysis to inform public health decision-making for the sector, government and the NHS.
In honor of some of their many contributions, we've elected to leave news stories from that fraught time on our website for the time being.
BELS Brief Clips on COVID-19
Complex evolutionary history of SARS-related coronaviruses disentangled New research has disentangled the complex evolutionary history of bat coronaviruses related to SARS-CoV-2, the virus responsible for COVID-19. Scientists agree that bats are the most likely animal host species of SARS-CoV-2 viral ancestors, however no one has yet been able to fully explain the virus's history or pinpoint the animal species that ultimately passed the new coronavirus to humans. Now, in a new study led by the MRC-University of Glasgow Centre for Virus Research in collaboration with a team of international scientists, researchers have been able to find out more than ever before about the evolutionary history of SARS-CoV-2, unambiguously tracing the virus origins to horseshoe bats. The new study is published in Genome Biology and Evolution. (University of Glasgow February 9, 2022)
MHRA issues CMA for Novavax COVID-19 vaccine The MHRA has issued a conditional marketing authorisation for Novavax's Nuvaxovid COVID-19 vaccine, which offers up to 89% protection against COVID-19. The FDA has not yet issued an authorisation for Nuvaxovid's use in the US. The MHRA has confirmed that it is safe as a first and second dose in people aged 18 years and over, making this the fifth COVID-19 vaccine to be approved in the UK. It is also the first protein-based vaccine approved for use in the UK. Novavax, a US biotechnology company known for developing and commercialising vaccines for infectious diseases, has an agreement with the UK Vaccines Taskforce to supply up to 60 million doses of Novavax' COVID-19 vaccine. (PM Live February 4, 2022)
Study reveals differences in replication rates of SARS-COV-2 variants of concern Research led by scientists at the MRC-University of Glasgow Centre for Virus Research and the University of Oxford, in collaboration with UK Health Security Agency and Brighton NHS have revealed new insights into transmissibility of variants and susceptibility to infection. RNA, a central molecule to the SARS-CoV-2 life cycle, encodes the genetic information required to generate new viral proteins and infectious particles. Therefore, it is vital to understand how SARS-CoV-2 RNA multiplies in infected cells. This new study, published in eLife, has developed a new approach to quantify each individual molecule of SARS-CoV-2 RNA within infected cells with greater precision and sensitivity than previously possible. This approach allowed the researchers to study the very first stages of infection and to estimate the speed in which different variants of concern of SARS-CoV-2 replicates in cells in culture. (University of Glasgow January 31, 2022)
New Diagnostic Finds Hidden Lung Damage in Long COVID People with long-lasting symptoms of breathlessness after COVID-19 infection may have damage to their lungs that does not show up using routine diagnostic scans, according to a small UK study. Researchers from Oxford, Sheffield, Cardiff and Manchester Universities used a new form of diagnostic that involves patients breathing in the inert gas xenon whilst undergoing an MRI scan, which allows them to gauge how well gases like oxygen are being transferred from the lungs to blood vessels. Out of 11 patients who had reported symptoms of long COVID for at least six months from their initial infection, the technique identified seven who showed significant reductions in gas transfer compared to uninfected control subjects. The group included non-hospitalised people with breathlessness but no evidence of lung damage seen by chest X-ray or CT imaging. The finding may point to microstructural abnormalities in long COVID patients that would not show up using standard tests, such as micro-clots or thickening of the membranes of cells lining the airways, although they stress this is entirely hypothetical at the moment. (Pharmaphorum January 31, 2022)
Researchers have created a simple Covid-19 testing lab that fits into a backpack providing a cheap and effective solution for low income or remote areas Scientists from Queen Mary University London show that their lab-in-a-backpack approach is as effective as commercially available Covid-19 tests at detecting SARS-CoV-2. The compact kit is relatively inexpensive to make, costing $51 in total. It could offer an alternative testing solution for resource-poor countries or remote areas with little access to well-equipped testing labs or trained personnel to process samples. The testing kit is based on a simple, non-invasive Covid-19 LAMP test (a widely accepted alternative to the commonly used PCR test) and uses low-cost hardware, including a centrifuge made from recycled computer hard drives, called a CentriDrive, to process samples. (QMUL January 26, 2022)
Covid Vaccine Booster Raises Antibody Levels in Fight Against Omicron A third dose of vaccine has been shown to effectively neutralise the Omicron variant of covid-19. Research led by UCL Hospital, University College London and the Francis Crick Institute (London) found that the booster dose successfully stimulates antibody levels that neutralise Omicron. UCLH researchers stated that antibodies generated in people who had received only two doses of either the University of Oxford/ AstraZeneca vaccine or the Pfizer/BioNTech vaccine were less able to neutralise the Omicron variant compared to the Alpha and Delta variants. "They also found that antibody levels dropped off in the first three months following the second dose but that a third 'booster' dose raised levels of antibodies that effectively neutralise the Omicron variant. In people who had received the Pfizer/BioNTech vaccine for all three doses, antibody levels against Omicron after a third dose were similar to those previously reached against Delta after only two doses. Overall, antibody levels were nearly 2.5 times higher against Omicron after three doses compared to after two." (Pharmaphorum January 21, 2022)
GlaxoSmithKline Rushes to Accelerate COVID-19 Antibody Output Amid Omicron-Driven Demand GlaxoSmithKline and Vir Biotechnology are rushing to speed up production of their COVID-19 therapy, now that they're the only companies with an antibody that appears to be truly effective against omicron. The FDA on Dec. 30 cleared a Samsung Biologics site as a second manufacturing facility to make GSK and Vir's Xevudy (sotrovimab). Along with adding the new facility, GSK and Vir worked with external partners to secure additional batches of drug substance to support supply this year. (FierceManufacturing January 21, 2022)
Poolbeg Licences Candidate for Broad-Spectrum Respiratory Infections Poolbeg Pharma (London) has licenced an RNA-based immunotherapy drug candidate for nasal immunotherapy, developed by the University of Warwick, targeting respiratory infections, such as influenza and coronavirus. POLB 002 works by triggering nasal cells into an antiviral state to protect from the infecting virus. As it is easily sprayed up the nostrils, it has the potential to be a game-changing prophylactic for people at increased risk of illness, such as older people, those with COPD, and asthmatics. As well as triggering nasal cells into an antiviral state, POLB 002 prevents cells from making more of the virus by directly preventing their replication. The combination of these actions can slash viral load and therefore improve disease symptoms. In light of COVID-19, the benefits of such a therapy would be extraordinary. Respiratory virus infections are considered a top-five global killer, resulting in more than three million annual deaths worldwide. (Pharmaphorum January 18, 2022)
AstraZeneca says early trial data indicates third dose helps against Omicron AstraZeneca said that preliminary data from a trial showed that its COVID-19 shot, Vaxzevria—developed with researchers from the University of Oxford, generated an increase in antibodies against the Omicron and other variants when given as a third booster dose. The increased response, also against the Delta variant, was seen in a blood analysis of people who were previously vaccinated with either Vaxzevria or an mRNA vaccine, according to AZ, adding that it would submit this data to regulators worldwide given the urgent need for boosters. (Reuters January 13, 2022)
UK virus hunting labs seek to bolster global variant network The air conditioners hum constantly in the lab at the Wellcome Sanger Institute, countering the heat thrown off by rows of high-tech sequencing machines that work seven days a week analyzing the genetic material of COVID-19 cases from throughout the UK. The laboratory is one example of how British scientists have industrialized the process of genomic sequencing during the pandemic, cutting the time and cost needed to generate a unique genetic fingerprint for each coronavirus case analyzed. That made the UK a world leader in COVID-19 sequencing, helping public health authorities track the spread of new variants, develop vaccines and decide when to impose lockdowns. But now researchers around the UK have a new mission: sharing what they've learned with other scientists because COVID-19 has no regard for national borders. The COVID-19 Genomics UK Consortium (established early in the pandemic) is now backing efforts to bolster global sequencing efforts with an online training program focused on researchers in developing countries to help researchers build national sampling programs. (AP News January 13, 2022)
BioNTech Says Developed Method to Detect High-Risk Variants German COVID-19 vaccine maker BioNTech has developed a method to quickly determine whether a new virus variant is a cause for concern, collaborating with AI-startup InstaDeep (London). The partners say the new computational method can analyse genetic sequencing data of new coronavirus mutations found in infected people and assesses the risk they pose within days and sometimes within just minutes. (Reuters January 11, 2022)
T cells from common colds cross-protect against infection with SARS-CoV-2 A new study led by Imperial College London researchers provides the first evidence of a protective role for T cells from common cold coronaviruses. While previous studies have shown that T cells induced by other coronaviruses can recognise SARS-CoV-2, the new study examines for the first time how the presence of these T cells at the time of SARS-CoV-2 exposure influences whether someone becomes infected. The researchers also say their findings provide a blueprint for a second-generation, universal vaccine that could prevent infection from current and future SARS-CoV-2 variants, including Omicron. (Imperial College London January 10, 2022)
Plans to sell off UK vaccine development centre criticised by scientists Ministers have been urged to retain a facility that can swiftly create and test new vaccines, amid concerns over the sale of a leading centre near Oxford that was originally designed to prepare Britain for future pandemics. Some senior medical figures have privately raised concerns that government officials are examining bids for the Vaccine Manufacturing and Innovation Centre [unveiled by the government in 2018] which has benefited from millions in public funding during its development. John Bell, who has held a series of influential roles in the government's Covid-19 response, said that the centre's vaccine manufacturing capabilities might be best placed in the hands of a large pharmaceutical company. However, he added that a facility looking at vaccine innovation and trialing – the original vision for the Centre – should be maintained. (The Guardian December 26, 2021)
BELS ed note: According to the Financial Times, interested bidders include Oxford BioMedica, Swiss CDMO giant Lonza and Japan's Fujifilm
Oxford team publish blueprint for making millions of doses of a new vaccine within 100 days The University of Oxford's vaccine manufacturing research team has today published a pre-print paper demonstrating the feasibility of a step change in the speed and volume of production of adenovirus-vectored vaccines against new virus variants or other future pandemics. The researchers believe their work could enable Oxford's ChAdOx vaccines to hit the "moonshot" objective set earlier this year by the Coalition for Epidemic Preparedness Innovations (CEPI), which aims to help compress vaccine development timelines to 100 days from pathogen identification to mass production, potentially including distribution of millions of doses from manufacturing sites around the world. (University of Oxford December 21, 2021)
Vaxzevria Significantly Boosted Antibody Levels Against Omicron AstraZeneca's Vaxzevria (ChAdOx1-S [Recombinant]) significantly boosted levels of antibodies against the Omicron SARS-CoV-2 variant (B.1.1.529) following a third dose booster, according to data from a new laboratory study. Neutralisation titres for Omicron were boosted following a third dose with Vaxzevria compared to titres after a second dose. The levels seen after the third dose booster were higher than the neutralising antibodies found in individuals who had been previously infected with and recovered naturally from COVID-19 (Alpha, Beta, Delta variants and original strain). (Drugs.com December 23, 2021)
Bond Digital Health Raises £1M for Lateral Flow Test Software Bond Digital Health (Cardiff) has raised £1 million ($1.3 million) in additional funding for its data capture and management system for lateral flow tests. Bond's Transform platform is able to capture millions of data points simultaneously and in real time and deliver reports to health professionals via an app or computer dashboard, allowing users to identify trends and hotpots and run reports. The platform is currently powering three in-market rapid LFTs for COVID-19 in the UK, US and Canada. (Pharmaphorum December 21, 2021)
Mass Rapid Tests in Liverpool Cut Hospital Stays by a Third Mass lateral flow testing cut the number of people needing hospital treatment for Covid by 32% and relieved significant pressure on the NHS when the measures were piloted last year, a University of Liverpool study has shown. Liverpool conducted the first city-wide testing scheme using rapid antigen tests in November last year, amid debate about whether or not lateral flow tests (LFTs) were accurate enough to detect the virus in asymptomatic carriers. It expanded the project to cover the whole of the Liverpool region, offering people LFTs whether or not they had symptoms. Key workers did daily tests before going to work to show they were not infectious. Now an analysis has shown that it was more successful than Liverpool's scientists and public health teams had anticipated, after they compared Covid cases and outcomes in the region with other parts of England. (The Guardian December 19, 2021)
Sanofi/GSK vaccine boosts immune response When Sanofi and partner GlaxoSmithKline announced late last year that their COVID-19 vaccine failed to produce a strong immune response in the over-50s – the age group most vulnerable to the disease – many thought the companies might throw in the towel. Instead, the companies have pushed on with their candidate, a recombinant adjuvanted vaccine. Data from what the companies are touting as 'the most comprehensive booster trial to date' shows that the Sanofi-GSK vaccine boosted neutralising antibodies by 9 to 43-fold regardless of which vaccine was given as a primary course. The data applies across all age groups tested. (PM Live December 16, 2021)
DnaNudge, DAM Health Partner to Distribute COVID-19 PCR Test in UK, Globally DnaNudge (London), an Imperial College London spinout, has inked a deal with DAM Health (Liverpool) to distribute its COVID-19 PCR test across more than 100 clinics in the UK and globally in 2022. The RT-PCR point-of-care test will initially be available in clinics in Liverpool, Manchester, and Wirral in the UK. In early 2022, its availability will be expanded to the entire DAM Health estate, which includes clinics in the UK, Mexico, and Spain. The firm's CovidNudge test returns results in less than 90 minutes without requiring manual sample pre-processing. It contains a human RNAseP sample quality control to help avoid false negatives. The test runs on the DnaCartridge, a disposable lab-on-a-chip device that doesn't require transport medium or pipetting, and the NudgeBox, a standalone RT-PCR instrument. The cartridge can multiplex up to 72 assays and detects every published COVID-19 gene and all known variants, including Omicron. DnaNudge recently nabbed CE marking for its multiplex respiratory panel, which detects influenza A/B, SARS-CoV-2, and respiratory syncytial virus. (GenomeWeb December 15, 2021)
Trial begins of needle-free Covid vaccine targeting new variants The vaccine, administered through a jet of air, has been developed by Prof Jonathan Heeney of Cambridge University and chief executive of DIOSynVax (Cambridge UK). Participants, aged between 18 and 50 years old, will take part at the NIHR Southampton Clinical Research Facility. The vaccine, DIOS-CoVax, uses different technology to fight the disease which could provide much broader protection against Covid variants and other coronaviruses. This new vaccine uses predictive methods to mimic the wider family of coronavirus antigens that researchers hope will give more protection. (BBC December 14, 2021)
AstraZeneca's Evusheld Becomes First FDA-Authorized COVID Antibody to Protect the Immunocompromised Before Exposure People in the US with conditions that prevent them from building immunity with COVID-19 vaccines will soon have a way to get adequate protection from the virus. With the FDA's emergency use authorization of AstraZeneca's long-acting antibody cocktail, the roughly 2% of US residents who are immunocompromised will have a treatment that provides protection comparable to what healthy people receive from COVID-19 vaccines. Those 12 and older weighing at least 88 pounds will be eligible for Evusheld, which is a combination of two monoclonal antibodies (tixagevimab and cilgavimab) developed at the Vanderbilt University Medical Center. A dose of Evusheld provides protection for six months. Evusheld is not approved for those who are infected or those who have been recently exposed to the virus. It also is not to be used as a substitute for vaccination among those who are recommended to be vaccinated. (FiercePharma December 8, 2021)
Vaccine from Medicago, GSK protective against COVID-19 in large study Medicago and GlaxoSmithKline's experimental coronavirus vaccine protects against COVID-19, with reports that volunteers in a large Phase 3 study who received the shot were 71% less likely to become sick than those given a placebo. The companies said they will submit the data to regulators in Canada "imminently." Medicago's vaccine is the first of its type to complete late-stage testing, ahead of four others that are designed to simulate the SARS-CoV-2 virus without its actual DNA. Vaccines approved to date in the US and Europe rely on replicating the coronavirus' "spike" protein to stimulate an immune response. (BioPharma Dive December 7, 2021)
New data shows GSK-Vir drug works against all Omicron mutations GlaxoSmithKline's antibody-based COVID-19 therapy with US partner Vir Biotechnology is effective against all mutations of the new Omicron coronavirus variant, citing new data from early-stage studies. The data, yet to be published in a peer-reviewed medical journal, shows that the companies' treatment, sotrovimab, is effective against all 37 identified mutations to date in the spike protein. (Reuters December 7, 2021
AstraZeneca Weighs Spinning Out COVID-19 Products into Separate Company: Bloomberg AstraZeneca recently bundled its COVID-19 vaccine and antibody treatment into a separate division. But there's a chance that the new unit might not stay with it for long. AZ is considering the potential listing of the newly created vaccines and immune therapies division into a separate entity as part of a review of the best path forward, Bloomberg reported, citing people with knowledge of the discussions. AZ said it has "no plans" to list the division. Separating the business would be an answer to earlier concerns that tapping into COVID-19 might have been a distraction for the company. But senior executives are evaluating various possibilities with advisers and could eventually decide against a spinoff. (FiercePharma December 6, 2021)
Scientists may have solved an important part of the mystery of ultra-rare blood clots linked to adenovirus COVID-19 vaccines Scientists from Cardiff University and Arizona State University worked with AstraZeneca to investigate vaccine-induced immune thrombotic thrombocytopenia (VITT), also known as thrombosis with thrombocytopenia syndrome (TTS), a life-threatening condition seen in a very small number of people after receiving the University of Oxford-AZ or Johnson & Johnson vaccines. The global team analysed the AZ vaccine in minute detail to understand whether the ultra-rare side effect could be linked to the viral vector. Their findings suggest it is the viral vector – in this case an adenovirus used to shuttle the coronavirus' genetic material into cells – and the way it binds to platelet factor 4 (PF4) once injected that could be the potential mechanism. In very rare cases, the viral vector may enter the bloodstream and bind to PF4, where the immune system then views this complex as foreign. They believe this misplaced immunity could result in the release of antibodies against PF4, which bind to and activate platelets, causing them to cluster together and triggering blood clots in a very small number of people after the vaccine is administered. (Cardiff University December 2, 2021)
UK Government Rubberstamps Millions of Extra COVID Vaccines The UK government has placed a 114 million-dose order with Pfizer/BioNTech and Moderna – sufficient to provide two doses to every person in Britain – in a bid to future-proof against COVID-19 variants. The supply for the current rapid drive to have every adult in the country vaccinated with two doses of a COVID vaccine, plus a booster, by the end of January 2022, is in hand. (Pharmaphorum December 2, 2021)
Novacyt SARS-Cov-2 PCR Test Approved in UK Under New Regulations French diagnostics firm Novacyt's Genesig COVID-19 Real-Time PCR assay has been approved in the UK under newly implemented regulations on SARS-CoV-2 tests. Designed for the qualitative detection of the SARS-CoV-2 ORF1ab gene in nasopharyngeal swabs, oropharyngeal swabs, and sputum samples, the test has now been added to the register of the UK's new Coronavirus Test Device Approvals amendment regulations, which require antigen-based and molecular COVID-19 tests to undergo a desktop review in order to be sold in the region. A number of other SARS-CoV-2 tests have joined the CTDA register including ones from Thermo Fisher Scientific's Life Technologies, Roche, Clent Life Science (Stourbridge), Bruker, and Launch Diagnostics (Longfield). (GenomeWeb November 30, 2021)
Experts Discover "Virus Velcro" Covid-Capturing Face Mask Filter University of Lincoln scientists have developed a new and affordable formulation to drastically increase the effectiveness of face covering filters at trapping coronavirus particles, retaining up to 99.6% of the virus. (University of Lincoln November 25, 2021)
US Government to Pay $1 Billion for GSK and Vir Biotechnology's Early Treatment of COVID-19 GlaxoSmithKline and Vir Biotechnology announced US government contracts totaling approximately $1 billion to purchase sotrovimab, an investigational monoclonal antibody for the early treatment of COVID-19. FDA granted sotrovimab an Emergency Use Authorization in May 2021. GSK will supply doses of sotrovimab to the US government by Dec. 17, 2021, to expand nationwide access to sotrovimab for patients. In addition, the US government will have the option to purchase additional doses through March 2022. The total number of sotrovimab doses secured through binding agreements—including the contracts with the US government—is now more than 750,000 doses globally. (PharmaTech November 23, 2021)
Scientists develop single blood test to measure T-cell and antibody response to SARS-CoV-2 Developed by scientists at Cardiff University and ImmunoServ (Cardiff), the unique approach can also be used to measure the immune response brought about by vaccination and previous infection. To help control future outbreaks and identify at-risk individuals, it is important to understand the exact make-up of the immune response to COVID. The test has proved most useful in monitoring immune responses in patients considered more at risk from COVID-19, even after vaccination. (University of Cardiff November 19, 2021)
Oxford vaccine reaches two billion dose milestone As AstraZeneca reports 2 billion doses of the COVID-19 vaccine released for supply, University of Oxford scientists explain how it has been possible to produce so much of the vaccine in less than a year, and the unprecedented strategy used to improve international equity of access. Despite its extensive experience of vaccine development, the University had never manufactured more than a few thousand doses of any single vaccine until 2020. A new paper tells the story of how a key discovery just before the start of the pandemic unlocked the possibility of large-scale manufacturing. (University of Oxford November 15, 2021)
AstraZeneca signs new Covid contracts in shift away from not-for-profit AstraZeneca has started signing commercial contracts to supply its Covid-19 vaccine next year as the pandemic moves to an "endemic phase" – in a major shift away from the drugmaker's not-for-profit pricing. Britain's biggest pharma firm expects the vaccine to move to "modest profitability" as new orders are received. However, the chief executive, Pascal Soriot, insisted that it was offering affordable and tiered pricing, depending on countries' ability to pay. He said the vaccine, developed with Oxford University, would not become "a huge profit earner". It will continue to supply its vaccine to the poorest countries at cost price. (The Guardian November 12, 2021)
Gene linked to doubling risk of COVID-19 death found by UK scientists Oxford University scientists have identified a version of a gene that may be associated with double the risk of lung failure from COVID-19, a finding that provides new insights into why some people are more susceptible than others to severe illness and which opens possibilities for targeted medicine. The high-risk genetic variant is in a chromosome region that is also tied to double the risk of death in COVID-19 patients under age 60. According to researchers at Oxford University, around 60% of people with South Asian ancestry carry the high-risk version of the gene; the discovery may partly explain the high number of deaths seen in some British communities, and the devastation wrought by COVID-19 in the Indian subcontinent. (Reuters November 5, 2021)
First oral antiviral for COVID-19, Lagevrio (molnupiravir), approved by MHRA The MHRA has shown itself to be a world-leading regulator throughout the pandemic and most recently as the first country to approve Lagevrio (molnupiravir) . The antiviral, developed by Ridgeback Biotherapeutics and Merck, is the first that can be taken orally and at home to prevent severe COVID-19 symptoms in patients who have mild to moderate COVID-19 and at least one risk factor for developing severe illness. The drug was shown to halve the risk of hospitalization or death in recent studies. The pill is to be given as soon as possible following a positive COVID-19 test and within five days of symptoms onset. (gov.uk November 4, 2021)
BELS ed note: The UK has ordered supplies of the drug to treat 480,000 people with delivery expected by year end.
Novavax Completes UK Filing for COVID-19 Vaccine But Pushes FDA Ask Till End of Year The FDA is no longer Novavax's first choice. The Maryland biotech has instead completed submission of its protein-based COVID-19 vaccine to the UK's regulator and will wait a bit longer before asking the FDA for clearance. Novavax has finalized and submitted all documents to the MHRA for conditional marketing authorization of the jab. About 45.5 million people, or nearly 68% of the population in the UK have gotten two doses of a COVID-19 vaccine already. (FierceBiotech October 27, 2021)
UK Treasury Plans 5 Billion Pounds for Health R&D Funding The UK government plans to increase funding for health-related R&D to £5 billion ($6.9b) over the next three years. The investment will further rise to £2 billion ($2.8b) per year by 2024, a 57% cash increase since before the pandemic. The funding will be used to tackle the country's major health threats, including cancer, obesity and mental health. The government has also committed £33 million to deploy new Covid-19 antivirals via a UK-wide trial. (Bloomberg October 23, 2021)
No COVID-19 antibody response in a third of leukaemia patients A third of patients with the most common type of leukaemia fail to generate any measurable antibody response following two doses of COVID-19 vaccination. The University of Birmingham-led study of 500 patients showed that in the 2/3 of patients who do develop antibodies, the levels are much lower than compared to healthy people, and the antibodies have a profoundly reduced ability to 'neutralise' the globally dominant Delta variant. (UKRI October 22, 2021)
Vaccines 'offer strong protection against death' from Delta variant Vaccination is over 90% effective at preventing deaths from the Delta variant of COVID-19, according to the first country-level data on mortality. The research, involving the University of Strathclyde, has found that the Pfizer-BioNTech vaccine is 90% effective and the Oxford-AstraZeneca vaccine 91% effective in preventing deaths in people who have been double vaccinated, but who have tested positive for coronavirus in the community. (University of Strathclyde October 20, 2021)
Curevac Giving up on its First COVID mRNA Vax, Focusing on GSK-Partnered 2nd Attempt With more than a touch of inevitability, CureVac is abandoning its first mRNA COVID vaccine after dismal results earlier this year and switching focus to a second mRNA asset with GlaxoSmithKline. The GSK-partnered drug is a different setup from CureVac's first effort and is based on "a different, enhanced mRNA backbone". The companies will now hope to replicate the stronger efficacy seen in animal models in the clinic. The shot is still some months off clinical development, though the pair believes they can achieve regulatory approval for market readiness of an improved COVID-19 vaccine in 2022. (FierceBiotech October 12, 2021)
GSK and Vir Turn to US for Distribution as COVID-19 mAb Treatment Nears Blockbuster Status Ever since former President Trump received an infusion of Regeneron's monoclonal antibody, all three of the now-authorized Covid-19 mAb treatments have been in the spotlight. The only one flying somewhat under the radar is also the one to most recently receive an emergency authorization, which came last May for GlaxoSmithKline and Vir Biotechnology's mAb sotrovimab. But that third-to-market status hasn't stopped the companies from quickly selling about $1 billion worth of doses in the first six months and recently signing a $280 million US government contract. While declining to disclose US stats specifically, to date, Vir said in an SEC filing that binding agreements have been received for the sale of more than 420,000 doses of sotrovimab worldwide, "including a portion of those procured by the US government." In addition, more than 220,000 doses have been reserved through other agreements. (EndPoints News October 11, 2021)
Clinigen Signs Exclusive European Agreement with Humanigen to Give Lenzilumab to COVID-19 Patients Clinigen Group (Staffordshire) has signed an exclusive deal with Humanigen to provide the monoclonal antibody drug lenzilumab to Covid-19 hospitalized patients in several European countries. The pharmaceutical services and products company said the program will enable access to the drug for hospitalized Covid-19 patients on a case-by-case basis. The program will be available in Austria, Bulgaria, Croatia, Cyprus, Denmark, Estonia, France, Greece, Ireland, Lithuania, Luxembourg, Netherlands, Portugal, Spain, Sweden, and Switzerland. Lenzilumab is an investigational product and is not currently authorized or approved in any country. (MarketWatch October 8, 2021)
Alzheimer's and Covid-19 share a genetic risk factor An anti-viral gene that impacts the risk of both Alzheimer's disease and severe Covid-19 has been identified by a University College London-led research team. The researchers estimate that one genetic variant of the OAS1 gene increases the risk of Alzheimer's disease by about 3-6% in the population as a whole, while related variants on the same gene increase the likelihood of severe Covid-19 outcomes. The findings could open the door for new targets for drug development or tracking disease progression in either disease, and suggest that treatments developed could be used for both conditions. The findings also have potential benefits for other related infectious conditions and dementias. (UCL October 8, 2021)
First Subject Given COVID-19 Vaccine Candidate in UK-Based Scancell's COVIDITY Trial Scancell Holdings (Oxford) has announced that its first subject has been dosed in its COVIDITY clinical trial in South Africa. The trial is a partnership between Scancell and scientists at the Centre for Research on Global Virus Infections and the Biodiscovery Institute at the University of Nottingham and Nottingham Trent University. The programme has received funding from Innovate UK and is being conducted from the University of Cape Town Lung Institute. Part one of the Phase I clinical trial will assess the safety and immunogenicity of two vaccine candidates, which will target the original and variant of SARS-CoV-2. (PharmaTimes October 6, 2021)
Pandemic healthcare pressure linked to large number of COVID-19 deaths in Brazil Half of Brazil's COVID-19 deaths in hospitals could have been avoided by minimizing shocks to the healthcare system, according to the Imperial College London COVID-19 Response Team. The researchers suggest that investments in healthcare resources, healthcare optimization, and pandemic preparedness are critical to minimize population wide mortality and morbidity caused by highly transmissible and deadly pathogens such as SARS-CoV-2, especially in low- and middle-income countries (Imperial College London October 6, 2021)
Scientists discover why some individuals have stronger natural defences against SARS-COV-2, the virus that causes COVID-19 In the study, the scientists at University of Glasgow Centre for Virus Research reveal that some people have a version of a gene, called OAS1, that potently inhibits SARS-CoV-2. The study showed that, while some people can express a more protective 'prenylated' version of the OAS1 gene, other people express a version of this gene which does not detect SARS-CoV-2. (University of Glasgow September 28, 2021)
Llama antibody has 'significant potential' as COVID-19 treatment A unique antibody produced by llamas could be developed as a new frontline treatment against COVID-19 and could be taken by patients as a simple nasal spray. Rosalind Franklin Institute (Oxford) researchers have shown that nanobodies (a smaller, simple form of antibody generated by llamas and camels) can effectively target the SARS-CoV-2 virus that causes COVID-19. The research team was able to generate the nanobodies by injecting a portion of the SARS-CoV-2 spike protein into a llama called Fifi, who is part of the antibody production facility at the University of Reading. The team found three nanobody chains were able to neutralise both the original variants of the COVID-19 virus and the Alpha variant that was first identified in Kent, UK. A fourth nanobody chain was able to neutralise the Beta variant first identified in South Africa. When one of the nanobody chains (also known as a trimer) was administered nasally to hamsters infected with SARS-CoV-2, the animals showed a marked reduction in disease. They lost far less weight after seven days than those who remained untreated. (UKRI September 22, 2021)
With $62.8M Investment from India's Serum, Oxford Biomedica Set to Add Capacity and 120 Jobs at its 'Oxbox' Site UK cell and gene therapy group Oxford Biomedica (Oxford) hauled in a $68.2 million (£50 million) investment from Serum Life Sciences, a subsidiary of vaccine giant Serum Institute of India, to further develop an advanced manufacturing site as it assists with COVID-19 vaccine production. Funds from the transaction are slated to be used to further develop its Oxbox, an 84,000-square foot manufacturing facility in Oxford, into a flexible advanced manufacturing site with several independent cGMP suites. Oxford Biomedica expects to complete the project by mid-2023 and will add up to 120 new jobs as part of the expansion. Currently, three suites at the site are churning out COVID-19 vaccines for AstraZeneca, while one other suite makes lentiviral vector-based products for other Oxford partners. AZ and Serum Institute of India are also partnered on the UK drug giant's pandemic vaccine. (Fierce Manufacturing September 22, 2021)
Algorithm Spots People Vulnerable to COVID Despite Jabs UK researchers say an algorithm can identify people who remain at risk of developing serious COVID-19, despite having one or two doses of vaccine for the coronavirus. The team – from multiple UK universities – developed the QCovid3 algorithm using data from almost seven million vaccinated people, including around five million who had two doses, as well as the results of SARS-CoV-2 tests, hospital admissions, various treatments, and national death and cancer registries. They found key risk factors included Down's syndrome, kidney transplantation, sickle cell disease, care home residency, chemotherapy, bone marrow transplantation or solid organ transplant, HIV/AIDS, dementia, Parkinson's disease, neurological conditions, and liver cirrhosis. The risk also goes up with advancing age and living in a deprived area. (Pharmaphorum September 19, 2021)
Exscientia Enters Four-Year Collaboration for Development of Antiviral Therapeutics Artificial intelligence-driven pharmatech company, Exscientia (Oxford), has entered into a four-year agreement with the Bill & Melinda Gates Foundation for the development of small-molecule therapeutics that can tackle coronavirus and other viruses with pandemic potential. Initially, the collaboration will focus on the development of broad-spectrum coronavirus agents, including Exscientia's lead program that targets the main protease of SARS-CoV-2. Afterwards, the collaboration will be expanded to include the development of therapeutics for influenza and Paramyxoviridae, with the potential for further programs to be developed. (PharmTech September 17, 2021)
How Oxford coronavirus vaccine technology could tackle diseases from cancer to HIV and the plague A company founded by the Oxford University scientists who spearheaded the Covid-19 vaccine is now aiming the same technology at fighting cancer and preventing a host of other diseases. The team, at the Nasdaq-listed spin-off company Vaccitech (Oxford), are working on vaccines to treat diseases including several cancers and hepatitis B, as well as to prevent shingles and Middle East Respiratory Syndrome (Mers). They are using the same technology for their new vaccines as is deployed in the Oxford University-AstraZeneca coronavirus jab. It is called ChAdOx, after the chimpanzee adenovirus vector that effectively delivers the active ingredient of the vaccine into the body, stimulating a response from the immune system. Vaccitech is currently expanding operations and moving to a new headquarters close to the Vaccines Manufacturing and Innovation Centre at Harwell Campus in Oxford. (The Telegraph September 4, 2021)
The UK Genomics Startups Changing The Future Of Healthcare Forever One of the lasting legacies of Covid-19 was the spotlight that it shone on the UK's rapidly growing genomics industry, currently worth over £5 billion, and raising 34% of the wider UK life sciences sector's total investment. While it was the UK's genomic surveillance of the SARS-CoV-2 virus and its variants that grabbed the media coverage and led the way worldwide throughout the pandemic, behind the news headlines is a hive of innovative activity that promises to make genomics a routine global component of the healthcare and medical infrastructures. (Forbes September 1, 2021)
The latest research on pets and COVID-19 Since the beginning of the COVID-19 pandemic, some animals have tested positive for the virus. This includes a small number of dogs and cats, as well as a tiger, lion and mink. This occurred after close contact with people with COVID-19. Research has also shown that ferrets and cats can spread the infection to other animals of the same species in laboratory studies. A team of scientists at the University of Glasgow recently identified two known cases of human-to-cat COVID-19 transmission in the UK. At present, there is no evidence of cat-to-human transmission and researchers found no evidence of species adaptation in the cat's viral sequences. (UKRI May 28, 2021)
UK Begins "Booster" Shot Trial of 7 Different COVID-19 Vaccines Britain launched a nationwide study to explore whether giving a third dose "booster" shot of coronavirus vaccines would be safe and effective in extending immune protection against COVID-19. The trial, which aims to recruit nearly 3,000 participants, will look at seven different COVID-19 shots, some of which are already approved by regulators and in wide use and others that are still in development. British officials have been planning for the possibility of a booster vaccination campaign before the winter after initially targeting immunisation with a two-dose schedule for the whole adult population by the summer. (Reuters May 19, 2021)
The Keen, the Concerned, the Content: the three groups anticipating the return of normal life post-Covid The UK population is made up of three distinct groups, each with different levels of concern and eagerness about going back to normal life after the Covid-19 pandemic, according to a new study by King's College London, the University of Bristol and the NIHR. The Keenest (54%) want for the most part to return to normal life and have the fewest concerns about doing so. The Concerned (34%) believe the rules are still necessary to protect public health. And the Content (14%) like their lives under lockdown and are most reluctant to go back to normal. (University of Bristol May 16, 2021)
Delaying second Pfizer vaccines to 12 weeks significantly increases antibody responses in older people, finds study Antibody response in people aged over 80 is three-and-a-half times greater in those who have the second dose of the Pfizer COVID-19 vaccine after 12 weeks compared to those who have it at a three-week interval, finds a new study led by the University of Birmingham in collaboration with Public Health England. (University of Birmingham May 14, 2021)
Britain orders 60 million Pfizer COVID-19 shots for booster programme Britain will buy 60 million more doses of Pfizer/BioNTech's COVID-19 vaccine in a deal that more than doubles the country's supply of the shot ahead of a booster programme later this year. Britain has now ordered a total of 100 million doses of the Pfizer vaccine, one of three COVID-19 shots being rolled out in the country. Health Minister Matt Hancock said the shots had been secured to support a COVID-19 booster vaccination programme starting in the autumn, adding that the biggest risk to Britain's rollout so far was a new variant of the coronavirus. (Reuters April 28, 2021)
Cloth face coverings can be as effective as surgical masks at protecting against COVID-19 Researchers from the Universities of Bristol and Surrey have found that well-fitting, three-layered cloth masks can be as effective at reducing the transmission of COVID-19 as surgical masks. the researchers detail how they looked at how liquid droplets are captured and filtered out in cloth masks by reviewing and modelling filtration processes, including inertial impaction. Inertial impaction does not filter as a sieve or colander does – it works by forcing the air in your breath to twist and turn inside the mask so much that the droplets can't follow the path of the air. Instead, the droplets crash into fibres inside the mask to prevent inhalation. (University of Surrey April 28, 2021)
How the UK Found the First Effective Covid-19 Treatment – and Saved a Million Lives Peter Horby couldn't believe his eyes. He'd just gotten his first glimpse of new data from the UK's Recovery Trial, an experiment enrolling tens of thousands of patients at dozens of hospitals for clinical trials investigating Covid-19 therapies. Horby and his Oxford University colleague Martin Landray had dreamed up the trial program in March 2020. …Now Horby was looking at the results of a Recovery Trial project testing dexamethasone, a cheap, widely available steroid. It found dexamethasone had lowered the likelihood of death for Covid-19 patients who required oxygen or a ventilator while in the hospital. He called Landray. His summary was pithy. "Holy ****, it works." (Vox April 26, 2021)
"We're the Poo Crew": Sleuths Test for Covid by Reading Signs in Sewage Some scientists in Exeter call themselves the "poo crew" – a team of health detectives who are tracking down and heading off Covid outbreaks by reading the signs in our sewage. And they are expanding. Earlier this month, the Environmental Monitoring for Health Protection Programme (Exeter) opened a purpose-built laboratory on the fringes of Exeter, its sterile interior in stark contrast to the unsanitary subject of its investigations. The opening of the laboratory marks a dramatic expansion of what was, until less than a year ago, just a soil pipe dream: testing sewage for coronavirus to understand where it is circulating and get an early warning of future potential spikes in infection. In the future, this network could be expanded to monitor other infectious diseases including flu. (The Guardian April 24, 2021)
Scientists identified cases of human-to-cat COVID-19 transmission in the UK A team of scientists at the University of Glasgow has identified two known cases of human-to-cat COVID-19 transmission in the UK, found as part of a COVID-19 screening programme of the feline population in the UK. The cats, both different breeds, came from two separate households and displayed mild to severe respiratory signs. Researchers at the CVR completed full genome sequencing of the SARS-CoV-2 genome in cat 2 and found that it was very similar to viral genomes circulating in humans. (University of Glasgow April 23, 2021)
Which mammals could be the source of new coronavirus? A machine-learning study by researchers at the University of Liverpool has identified mammals that are potential sources for new coronaviruses. Predicting which animals could be the source of a future coronavirus outbreak may guide approaches to reduce the risk of coronavirus emergence in animals and spill-over to human populations. Notable new predicted hosts include the dormitory camel, the African green monkey, and the lesser Asiatic yellow bat. (UKRI April 2021)
UK COVID-19 Variant Not Associated With Higher Disease Severity, Mortality Among Hospitalized Patients, Study Finds Data from a new study led by University College London suggest that the variant of COVID-19 originating in the UK does not cause more severe illness among hospitalized patients. Formally known as B.1.1.7, the variant is known to be more transmissible than prior strains, and last week was declared by the CDC to be the most common strain of coronavirus currently circulating in the US. (Fierce Healthcare April 14, 2021)
Covid-19: England gets third jab as Moderna rollout begins England is giving out its first doses of the Moderna jab, the third Covid-19 vaccine in the nation's rollout. It will be available at 21 sites, including the Madejski Stadium in Reading and the Sheffield Arena. Along with the Pfizer jab, it offers an alternative to the University of Oxford–AstraZeneca vaccine for under-30s, after concerns about a possible link to very rare blood clots. (BBC April 13, 2021)
Cheap asthma drug reduces recovery time in Covid-19 patients: Oxford study A widely-available and inexpensive corticosteroid has been found to reduce recovery time in Covid-19 patients, according to a large clinical study led by Oxford University. The PRINCIPLE trial (Platform Randomised Trial of Interventions against Covid-19 in Older People) found that early treatment with inhaled budesonide shortened recovery time by a median of three days in patients with coronavirus who were at higher risk of more severe illness and were treated in the community. (Pharmabiz April 12, 2021)
Exclusive: Covid passport trials to begin at UK events within weeks Covid passports are set to be trialled at events in Britain within weeks as the Government pushes ahead with the idea despite a growing rebellion by MPs. New details of around a dozen pilot schemes for safely opening large events will be announced in the coming days, with plans to trial Covid certification checks. The FA Cup final, an FA Cup semi-final, the League Cup final and the World Snooker Championship are taking part, with the Brit Awards also in discussions. (The Telegraph April 1, 2021)
Half-dose nasal spray could supply world with Covid vaccine A Covid vaccine delivered by nasal spray at half the usual dose could be effective at reducing transmission. It has the potential to be particularly effective among young people by reducing levels of transmission by asymptomatic people, said Prof Adrian Hill, the director of the University of Oxford's Jenner Institute. He said that a lower dose, if proved viable, could supply the world with vaccinations. A nasal spray vaccine is being tested involving 30 healthy volunteers aged 18-40. The test monitors the efficacy of the Oxford-AstraZeneca vaccine when delivered through the nose. (The National News March 31, 2021)
GSK, Vir Biotech seek emergency use authorisation for COVID-19 antibody GlaxoSmithKline and Vir Biotechnology have submitted a request to the FDA seeking an emergency use authorisation for their COVID-19 antibody VIR-7831. (PharmaTimes March 29, 2021)
GlaxoSmithKline, Novavax Team up on COVID Vaccine Production in the UK, Helping Reduce Dependance on AZ Shot With domestic drugmaker AstraZeneca among the companies leading the charge to produce COVID-19 vaccines, the UK was well positioned for a quick rollout. But after a successful first few months of vaccinations, the campaign has slowed as AZ's primary manufacturing partner, the Serum Institute of India, has been forced to withhold exports as India deals with a coronavirus wave. Now, the UK is getting help from its other pharmaceutical giant, GlaxoSmithKline, which has agreed to help produce 60 million doses of the Novavax COVID-19 vaccine from a fill-finish site in Barnard Castle. Novavax is familiar with doing business in this part of the UK. Just 30 miles from Barnard Castle, in Billingham, Fujifilm Diosynth performs bulk substance manufacturing for the Novavax vaccine. (Fierce Pharma March 29, 2021)
UK variant hunters lead global race to stay ahead of COVID On March 4, 2020, when there were just 84 confirmed cases of COVID-19 in the UK, Cambridge University microbiologist professor Sharon Peacock recognized that the country needed to expand its capacity to analyze the genetic makeup of the virus. She understood that genomic sequencing would be crucial in tracking the disease, controlling outbreaks and developing vaccines. So she began working with colleagues around the country to put together a plan. Within a month, the government had provided £20 million pounds ($28 million) to fund their work. The initiative helped make Britain a world leader in rapidly analyzing the genetic material from large numbers of COVID-19 infections, generating more than 40% of the genomic sequences identified to date. These days, their top priority is finding new variants that are more dangerous or resistant to vaccines, information that is critical to helping researchers modify the vaccines or develop new ones to combat the ever-changing virus. During the first week of March 2021, (COG-UK—the COVID-19 UK Genomics Consortium—sequenced 13,171 viruses, up from 260 during its first 12 days of operation in March last year. Behind that growth is a system that links the science of genomic sequencing with the resources of Britain's NHS. (AP News March 28, 2021)
Britain's Regulators Approve 20-Second Covid Saliva Test That Firm Hopes Can Be Used at Airports, Football Stadiums and Offices UK start-up iAbra (Bedfordshire) said the Virolens test was given approval by Britain's medical regulator after it was trialled at Heathrow Airport. iAbra hopes to roll it out more widely in the coming months as the UK comes out of lockdown, specifically at airports, sports venues and work places. The test involves a saliva swab of the inner-cheeks, unlike the more commonly used nose and tonsil swabs, which can be uncomfortable. Swabs are inserted into a cartridge that goes into the coffee machine-sized Virolens device, which scours the sample for Covid. Inside the machine is a digital camera attached to a microscope that examines the sample and runs it through a computer programmed to spot the virus. Users take their own sample and only one trained person is needed to operate the machine. Each screening device is capable of carrying out hundreds of tests per day. (Daily Mail March 26, 2021)
Key protein linked to severe cases of COVID-19 A study led by Imperial College London and the Universities of Edinburgh and Liverpool, analysed blood samples from more than 500 Covid-19 patients across the UK. The study included blood samples from people who developed different severities of Covid-19. It also included previously stored samples from patients who developed fatal swine flu in the 2009-10 outbreak and blood from healthy volunteers. A protein, called GM-CSF, was found at higher levels in those who progressed to severe Covid-19, typically within four days of symptoms emerging, compared with samples from healthy participants or those who had died from swine flu. Spotting increased protein levels could help doctors to identify patients at risk in the early stages of disease and provide a target for new treatments. (University of Edinburgh March 25, 2021)
Sanofi / GSK Restart COVID-19 Vaccine Trials After Tweaking Formulation Sanofi and GlaxoSmithKline are restarting clinical development of their COVID-19 vaccine, which was delayed after hitting a snag late last year. In December interim phase 1/2 trial results showed the vaccine produced a lower immune response in older adults. At the time analysts said that this was likely due to an insufficient concentration of the antigen and the companies have refined their antigen formulation hoping for a better immune response including in older adults. The vaccine is based around an adjuvanted recombinant protein, which will be tested in a new phase 2 study to assess the response including in older adults. The new phase 2 trial will involve 720 volunteers aged 18 and over to select the most appropriate antigen dosage for the next stage of development. (Pharmaphorum February 22, 2021)
Amid AstraZeneca Supply Kerfuffle, Belgian Plant Blamed for Shortfalls 'Drastically' Boosts Capacity: Report AstraZeneca has hustled to ramp up production—and appease the European Union—after revealing last month that its first vaccine deliveries to the region would come in lighter than expected. Now, a Belgian facility blamed for those shortfalls has kicked its vaccine capacity into high gear. Thermo Fisher took over the plant, located in Seneffe, Belgium, in January's $878.2 million buyout of Novasep's viral vector manufacturing business. The sale came just a few months after Novasep tapped the site to produce adenovirus vector for AZ's vaccine. (Fierce Manufacturing February 18, 2021)
Covid-19: World's first human challenge trials to start in UK Healthy, young volunteers will be infected with coronavirus to test vaccines and treatments in the world's first Covid-19 "human challenge" study, which will take place in the UK. The study, which has received ethics approval, will start in the next few weeks and recruit 90 people aged 18-30. They will be exposed to the virus in a safe and controlled environment while medics monitor their health. The UK has given doses of a Covid vaccine to more than 15 million people. Human challenge studies have played a vital role in pushing the development of treatments for a number of diseases, including malaria, typhoid, cholera and flu. The UK Covid Challenge is being delivered by a partnership between the UK government's Vaccines Taskforce, Imperial College London, the Royal Free London NHS Foundation Trust and GSK's hVIVO, which has pioneered viral human challenge models. Challenge trials tell us things that are almost impossible to discover in the real world. How much virus does it take to start an infection? How does the immune system mount its initial defence? Can you tell which people will develop symptoms or not? (BBC February 17, 2021)
LifeArc Providing £5M for COVID-19 Study on Genomics of Severe Disease Medical research charity LifeArc (Stevenage), formerly MRC Technology, is providing £5 million ($6.9 million) in funding to the GenOMICC consortium to support the GenOMICC COVID-19 study. The consortium, which launched the study in May 2020 in partnership with Genomics England (London), is using genomics to investigate the genetic factors underlying disease severity and to increase understanding about the disease. The researchers are hoping that they'll be able to compare the genomes of people who had severe illness with those who had more manageable symptoms. The consortium is anticipating that the study data will provide insights into the fight against COVID-19, other coronavirus infections in the future, and insights on therapeutic and preventative strategies for future pandemics. The partnership with Genomics England was formed to enable large-scale and rapid whole-genome sequencing and analysis for NHS COVID-19 patients by using Genomics England's sequencing and analysis resources. (GenomeWeb February 16, 2021)
WHO Approves AstraZeneca / Oxford COVID-19 Vaccine for Emergency Use The World Health Organization listed AstraZeneca and Oxford University's COVID-19 vaccine for emergency use, widening access to the relatively inexpensive shot in the developing world. The listing comes days after a WHO panel provided interim recommendations on the vaccine, saying two doses with an interval of around 8 to 12 weeks should be given to all adults, and can be used in countries with the South African variant of the coronavirus as well. The WHO's review found that the AZ vaccine met the "must-have" criteria for safety, and its efficacy benefits outweighed its risks. AZ's vaccine makes up the lion's share of doses in the COVAX coronavirus vaccine sharing initiative, with more than 330 million doses of the shot due to begin being rolled out to poorer countries from the end of February. (Reuters February 16, 2021)
UK Inspects AstraZeneca Vaccine Partner's India Manufacturing, Setting Stage for Supply BoostAstraZeneca set up a globetrotting supply network for its COVID-19 vaccine to deliver doses around the world, but it hasn't tapped regional producers to ease delivery shortfalls elsewhere. But that could change soon. British regulators are inspecting one of the drugmaker's biggest production partners, Serum Institute of India, which signed on to manufacture AZ's shot for its home country and other global markets. Sources close to the matter told Reuters about the manufacturing audit. A green light from the UK's MHRA could clear the way for AZ to import the India-made shots to the UK and EU, which has struggled to beef up vaccine supplies after AZ said it would cut first-quarter deliveries last month. (Fierce Pharma Manufacturing February 16, 2021)
Oxford University launches Covid-19 vaccine study in children The University of Oxford has launched the first study of ChAdOx1 nCoV-19 Covid-19 vaccine in children and young adults. The single-blind, randomised phase II trial, launched along with three partner sites in London, Southampton and Bristol, will analyse the vaccine's safety and check whether it could elicit a good immune response in children and young adults aged six to 17 years. It will enrol 300 subjects, with approximately 240 of them receiving the ChAdOx1 nCoV-19 vaccine. The remaining subjects will receive a control meningitis vaccine demonstrated to be safe in children. Previous trials showed that the vaccine is safe, produces strong immune system responses and has high efficacy in all adults. (Pharmaceutical Technology February 15, 2021)
Life savers: the amazing story of the Oxford/AstraZeneca Covid vaccine A year ago, two scientists began work on the response to a new virus. Now, as their vaccine is being given to millions, they tell of their incredible 12 months. … Some US observers have criticised protocols for the vaccine's trials, while French president Emmanuel Macron recently claimed the Oxford vaccine was "quasi-ineffective" for people over 65. These claims were firmly debunked last week by the World Health Organization, which gave the vaccine its glowing recommendation. For good measure, the WHO also fell into line with the UK's decision to delay second dose vaccinations to increase primary protection against the disease. … In addition, Britain's geneticists have been hailed for their efforts in detecting potentially dangerous new virus strains – by carrying out the lion's share of virus variant sequencing across the planet. (The Guardian February 14, 2021)
Tocilizumab reduces deaths in patients hospitalised with COVID-19 The Randomised Evaluation of COVID-19 Therapy (RECOVERY trial) has demonstrated that an anti-inflammatory treatment, tocilizumab, reduces the risk of death when given to hospitalised patients with severe COVID-19. The study also showed that tocilizumab shortens the time until patients are successfully discharged from hospital and reduces the need for a mechanical ventilator. (University of Oxford February 11, 2021)
Ministers to discuss 'vaccine passports' as patience urged over holidays Ministers are to discuss the development of "vaccine passports" for travel, after the health secretary, Matt Hancock, urged the public to be patient about making holiday plans. If the proposal gets the go-ahead, several Whitehall departments are expected to be involved in drawing up the system, which would form the UK's contribution to what could become a global approach to proving who has been vaccinated. (The Guardian February 11, 2021)
Oxford's SpyBiotech secures £23.5M to accelerate its COVID-19 vaccine technology platformSpyBiotech (Oxford), a novel vaccine platform technology that targets infectious diseases, cancer and chronic diseases, recently bagged $32.5M (nearly £23.5M) Series A equity funding following on a September 2020 exclusive global licensing agreement with the Serum Institute of India. The round was led by Braavos Investment Advisers (London) along with participation from Oxford Investment Consultants, founding investors Oxford Sciences Innovation and Google's venture arm GV, and the UK Government's Future Fund. It turns a prior convertible loan into equity funds. SpyBiotech will use the investment to advance the development of its novel vaccine technology platform based on its proprietary SkyCatcher/SpyTag protein "superglue" technology. The company intends to begin a Phase I clinical study of its internal lead candidate, which targets human cytomegalovirus set for early 2022. (UK Tech News February 11, 2021)
Oxford vaccine could substantially cut spread The World Health Organization recommends using the vaccine developed by the University of Oxford/ AstraZeneca even in countries tackling new variants of coronavirus. Some new forms of the virus appear to make vaccines less effective. The WHO also says the vaccine can be used in people aged over 65, which some countries have advised against. Spacing out the two doses, as is happening in the UK, makes the vaccine more effective, it advises. The Oxford vaccine is seen as the "vaccine for the world" as it is cheap, can be mass produced and is stored in a standard fridge. (BBC February 10, 2021)
Secrets of the Vaccine Taskforce's success Until a few weeks ago, the government's track record on Covid was one of repeated failure. The death toll, the depth of the recession, the public disapproval of the government: Britain's figures were among the worst in the world. But with vaccines, things have changed. The UK is now on track to be the first major country in the world to vaccinate its way out of lockdown. The foreign press coverage has turned from mockery to awe, with Britain having vaccinated more people than France, Germany, Italy and Spain put together. Many of those behind this success are virtually unknown to the public. Their story matters, because the Vaccine Taskforce is already being looked to by ministers as a model for how government should work once the pandemic is over. (The Spectator February 6, 2021)
UK Government Taps CureVac to Target COVID-19 Variants with New Vaccines On the heels of COVID-19 pacts with Bayer and GlaxoSmithKline, CureVac is joining forces with the UK Government to tackle the next challenge—new variants of the SARS-CoV-2 virus. Under the agreement, CureVac and the UK Vaccines Taskforce will study multiple variants of the virus and develop vaccine candidates against selected variants. The government will expedite clinical trials in the UK to get vaccines through emergency or conditional authorizations as quickly as possible. If approved, any vaccines that come out of the deal will be distributed in the UK and its overseas and dependent territories. The agreement includes an initial supply of 50 million doses of variant vaccines, with plans to manufacture them in the UK. (Fierce Biotech February 5, 2021)
200,000 and counting: how the UK has sequenced so many cases of coronavirus Sharon Peacock, the microbiologist in charge of the UK's COVID-19 sequencing efforts as director and chair of COG-UK, the COVID-19 Genomics UK Consortium. In early March 2020, with the number of new COVID-19 cases in the UK at less than 100 per day, microbiologist Sharon Peacock (the microbiologist in charge of the UK's COVID-19 sequencing efforts) and her colleagues across the UK started assembling a plan for a UK-wide effort to sequence samples from people infected with SARS-CoV-2. The goal was to follow any movement of and changes in the virus that could cause concern for public health officials. By the end of January 2021, the team had sequenced more than 200,000 samples and identified worrying mutations in key parts of the virus. The consortium has influenced public health policy in the UK and made critical contributions to the world's understanding of the virus. (Chemical & Engineering News February 3, 2021)
Wall Street Journal: How the UK became world leader in sequencing the coronavirus genome Every week across the UK, a fleet of courier trucks ferries chilled waste material from half a million Covid-19 tests to a genome-sequencing facility in Cambridgeshire, eastern England.The daily operation is part of a Covid-19 surveillance system that has made the UK the world's leading sequencer of the coronavirus genome and helped it to spot a more contagious, and possibly more deadly, variant of the virus that in most countries would have long gone unnoticed.…New viral variants are more likely to be spotted in the UK than anywhere else. As of Jan. 29, the UK had submitted 44%, or around 190,000, of the genomes held in a global library run by the nonprofit Global Initiative on Sharing All Influenza Data, or Gisaid.(WSJ January 30, 2021)
Oxford/AstraZeneca Covid vaccine given full approval by EU regulator The European Medicines Agency has authorised the University of Oxford/AstraZeneca Covid-19 vaccine for use in all adult age groups after days of doubt. A month after it received approval in the UK, the EU's regulator declared the vaccine safe for general use across the 27 member states. The shot is the third Covid-19 vaccine given the green light by the EMA, after ones made by Pfizer and Moderna. Both were authorised for all adults. (The Guardian January 29, 2021)
UK to support rest of the world to find COVID-19 virus variants The UK will offer its world-leading genomics expertise to identify new variants of the SARS-CoV-2 virus that causes COVID-19 to countries that do not have the resources to do so. The 'New Variant Assessment Platform', led by Public Health England working with NHS Test and Trace and academic partners as well as the World Health Organization's SARS-CoV-2 Global Laboratory Working Group, will help countries to identify changes in the virus, while providing an early warning of new mutations that could endanger the UK. (gov.uk January 26, 2021)
Imperial scientists conduct COVID-19 testing on London's transport network Researchers from Imperial College London are working with Transport for London to regularly test the city's transport network for the virus which causes COVID-19. Scientists conduct monthly sampling on the Tube and bus network and analyse for the SARS-CoV-2 virus. The researchers travel via Tube and bus taking samples of the particles in the air, aiming to detect viral particles that network users breathe out. They also swab surfaces people regularly touch – such as oyster card readers, ticket machines, escalator handrails and buttons. So far they have found no trace of the virus. (Imperial College London January 22, 2021)
Britons lament 'UK variant' label, as highly contagious version of coronavirus spreads around the world Britain is in the difficult position of not only facing one of the world's highest per capita coronavirus death tolls but also being implicated — by labeling, at least — as the source of a highly contagious version of the virus now spreading around the world: the feared "UK variant." … Mike Ryan, the World Health Organization's top emergencies official, acknowledged that the geographical names can be a problem. "It's really important that when people call it the 'UK variant' or 'South African variant' that we aren't assigning values to these countries, these countries aren't the cause of this problem. Instead, they should be commended and lauded" for investing in the systems that allow this kind of monitoring. (Washington Post January 17, 2021)
COVID-19: Rapid Tests for Asymptomatic People to be Rolled Out Regular rapid testing for people without coronavirus symptoms will be made available across England this week, the UK government has said. The community testing regime – expanded to cover all 317 local authorities – uses rapid lateral flow tests, which can return results in 30 minutes. Local councils are being encouraged to prioritise tests for those who cannot work from home during the lockdown. The health secretary said asymptomatic testing can help break transmission. Meanwhile, NHS England has invited tens of thousands of people over 80 to book vaccinations. (BBC News, January 11, 2021) DIAGNOSTICS
Discovery of COVID-19 variant should signal importance of genome sequencing, scientists say The British scientists who uncovered a new variant of the virus that causes COVID-19 could be forgiven for feeling somewhat aggrieved at the reaction to their finding. Instead of being hailed for alerting the world to a dangerous twist in the pandemic, the UK has been shunned, with more than 40 countries, including Canada, closing their borders to British travellers. Those involved in the discovery have pushed back and say their work should serve as a wake-up call about the importance of genome sequencing, the painstaking process of monitoring changes in the genetic coding of SARS-CoV-2. They argue it's only because of Britain's unique surveillance system, led by a research consortium called COVID-19 Genomics UK (COG-UK), that the variant was found and the world can prepare. (The Globe and Mail December 22, 2020) RESEARCH, GENOMICS
World's First Affordable Saliva Test for COVID-19 Provides Accurate Results Under 15 Minutes New healthtech company Vatic (London) is all set to launch the world's first affordable on-the-spot saliva test designed to work instantly. In addition to identifying the COVID-19 infections, this test will also detect who is infectious and can therefore pass the virus to others. Called KnowNow COVID-19, this test is unique, easy-to-do, and can be conducted at an airport or queue. What makes it unique is that it can provide accurate results in less than 15 minutes along with accessible pricing per test depending on the application. The test will be CE Marked and available in January. (UK Tech News December 21, 2020) DIAGNOSTICS
Mutant Coronavirus in the United Kingdom Sets off Alarms But its Importance Remains Unclear On 8 December, during a regular Tuesday meeting about the spread of the pandemic coronavirus in the UK, scientists and public health experts saw a diagram that made them sit up straight. Kent, in the southeast of England, was experiencing a surge in cases, and a phylogenetic tree showing viral sequences from the county looked very strange, says Nick Loman, a microbial genomicist at the University of Birmingham. Not only were half the cases caused by one specific variant of SARS-CoV-2, but that variant was sitting on a branch of the tree that literally stuck out from the rest of the data. "I've not seen a part of the tree that looks like this before," Loman says. Less than two weeks later, that variant is causing mayhem in the UK and elsewhere in Europe. (Science December 20, 2020)
Scancell Picks Lead COVID-19 Vaccine Candidate Scancell Holdings (Oxford) has selected a lead COVID-19 vaccine candidate – SN14 – to advance through further development and into clinical trials. Scancell's DNA vaccines target dendritic cells to stimulate high avidity T cells that identify and destroy diseased cells. This technology has been successfully applied with its lead ImmunoBody cancer vaccine, SCIB1, which was safely administered to patients with malignant melanoma in a phase I/II clinical trial with outstanding five-year survival. Scancell aims to use this technology platform to produce a simple, safe, cost-effective and scalable vaccine that induces both durable T cell responses and virus neutralising antibodies to provide long-lasting immunity against COVID-19. (Pharma Times December 18, 2020)
Oxford – AstraZeneca Vaccine: Bogus Reports, Accidental Finds – The Story of the Jab The story behind the Oxford Vaccine. (BBC December 14, 2020)
Azithromycin has no benefit for hospitalised COVID-19 patients The 'RECOVERY' trial (The 'Randomised Evaluation of COVid-19 thERapY' ) has released a preliminary analysis showing azithromycin, an antibiotic, had no meaningful clinical benefit for patients hospitalised with COVID-19. (UKRI December 14, 2020)
Gene discovery points to new Covid-19 treatments Existing drugs that could be repurposed to treat Covid-19 have been identified in a study highlighting genes linked to severe forms of the disease. Genes involved in antiviral immunity and lung inflammation have been pinpointed in the research, led by the Roslin Institute (Edinburgh). The breakthrough will help doctors understand how Covid-19 damages lungs at a molecular level, and points towards existing drugs that could be affective against severe illness. (Roslin Institute December 12, 2020)
Men significantly more likely to need intensive care treatment for COVID-19 Men have almost three times the odds of needing admission to intensive care and 40% higher odds of dying from COVID-19 than women, according to a new study led by researchers at University College London, Great Ormond Street Hospital (London) and the University of Cape Town. (University College London December 10, 2020)
Covid Blood Test Can Predict Patient Survival Chances A blood test has been developed that can predict whether Covid patients will need intensive care – or are even likely to survive – shortly after they develop symptoms. If validated in real-life hospital settings, the test could enable doctors to direct life-saving treatment to the neediest patients sooner, boosting their chances of survival. It could also bolster doctors' confidence in the face of difficult decisions, such as whether to offer palliative care or an ICU bed when hospitals are close to capacity. Earlier this year, researchers at the Francis Crick Institute (London) identified 27 proteins in the blood of Covid-19 patients that were present at different levels depending on the severity of their symptoms. Since then, they have followed 160 Covid patients whose blood was tested when they were admitted to hospital to explore whether its protein signature could predict the progression of their illness. (The Guardian December 7, 2020)
Imperial projects global coronavirus trajectory with simulation tool The Imperial College COVID19 Response Team, in collaboration with Bio Nano Consulting (London), have released version 3 of the scenario analysis tool Covidsim.org, which was first released in May 2020. The tool allows the user to make projections of the course of the epidemic for all countries in the world, and the expected number of people requiring hospitalisation and critical care facilities. (Imperial College London December 3, 2020)
Safe ultraviolet light could be used to sterilise high-risk COVID-19 environments Research at Cranfield University is paving the way for a new solution to kill aerosolised COVID-19 in enclosed environments such as hospitals and long-term care facilities. Computational modelling has shown that low dose far-ultraviolet C (UVC) lighting can be used to disinfect in-room air, increasing disinfection rates by 50-85% compared to a room's ventilation alone. Unlike typical UVC—which has been used to kill microorganisms for decades but is extremely harmful to humans, potentially causing cataracts or skin cancer—evidence has shown that far-UVC is safe to use around people. (Cranfield University November 26, 2020)
Nadhim Zahawi appointed minister in charge of Covid-19 vaccine rollout Nadhim Zahawi, a minister for business and industry, has been placed in charge of overseeing the deployment of the Covid-19 vaccine, Downing Street has announced. No 10 said the Stratford-on-Avon MP would take on the role until at least next summer. (The Guardian November 28, 2020)
Common Anti-Inflammatory Drug Added to COVID-19 Treatment Study: Colchicine added to the RECOVERY study in UK A commonly used anti-inflammatory treatment has been added to the Randomised Evaluation of COVid-19 thERapY (RECOVERY) study, the world's largest clinical trial of treatments for patients hospitalized with COVID-19. Colchicine is an attractive drug to evaluate as it is very well understood, inexpensive and widely available. If it works it would be another COVID-19 treatment that could be used immediately worldwide, even in the poorest countries. It is anticipated that at least 2,500 patients recruited to the RECOVERY trial will be randomly allocated to receive colchicine plus usual standard-of-care, and results will be compared with at least 2,500 patients who receive the usual standard-of-care on its own. (Precision Vaccinations November 29, 2020)
Salient Bio rolls out fast, cheap, accurate PCR COVID-19 test Diagnostics firm Salient Bio (London) launched a robotics-driven PCR test for COVID-19 with 99% for use in mass testing for the virus. The company says the "fastest ever" test notifies users of test results in less than a day and is priced to be cost effective for businesses. Salient plans to expand the number of tests utilizing the modular diagnostics platform in 2021 to include a range of pathogens. (BioWorld December 1, 2020)
Boots, Alliance donate dexamethasone tablets to NHS Boots UK and Alliance Healthcare have donated 500,000 dexamethasone tablets to the NHS to help treat patients hospitalised with Covid-19. The multiple and wholesaler, both of which are owned by Walgreen Boots Alliance, made the decision to donate 500,000 dexamethasone 2mg tablets in the wake of evidence suggesting the low-cost steroid can reduce deaths by up to a third in hospital patients with severe respiratory complications from coronavirus. The delivery was recently made to Public Health England, which will distribute the medicine to hospitals across the UK as required. (Pharmacy Magazine November 25, 2020)
AZ preps filings for COVID-19 jab, UK nears decision on Pfizer rival AstraZeneca is preparing to file its COVID-19 vaccine with regulators after phase 3 trial results showed it is up to 90% effective. AZ made the announcement as the UK regulator reportedly gears up to make a decision on the rival vaccine from Pfizer and BioNTech, ahead of counterparts in the US and Europe. Results from trials conducted in the UK and Brazil showed an efficacy of 90% in 2,741 patients receiving the vaccine as a half dose, followed by a full dose at least one month apart. Another regimen of the vaccine codenamed AZD1222, given to 8,895 patients showed 62% efficacy when given as two full doses at least one month apart. The combined analysis shows efficacy of 70% and the company said there were no serious safety events confirmed as related to the vaccine. (Pharmaphorum November 23, 2020)
Decades of work, and half a dose of fortune, drove Oxford vaccine success It took Oxford University's brightest minds decades of work to give them the expertise to develop a COVID-19 vaccine. In the end, it was a momentary error – and a dose of good fortune – that carried them over the line. The Oxford vaccinologists were exhilarated when AstraZeneca, with whom they developed the shot, announced that it could be around 90% effective, citing data from late-stage trials. While skill and hard work drove development, AZ said it was a minor mistake that made the team realise how they could significantly boost the shot's success rate, to as much as 90% from around 60%: by administering a half dose, followed by a full dose a month later. (Reuters November 23, 2020)
Oxford vaccine: How did they make it so quickly? Ten years' vaccine work achieved in about 10 months. Yet no corners cut in designing, testing and manufacturing. They are two statements that sound like a contradiction, and have led some to ask how we can be sure the University of Oxfo/AstraZeneca vaccine – which has published its first results showing it is highly effective at stopping Covid-19 – is safe when it has been made so fast. So, this is the real story of how the Oxford vaccine happened so quickly. (BBC November 23, 2020)
Blood diamond: Milestone for Closed Loop Medicine in hypertension trial Closed Loop Medicine (London) has recruited its first patient into a novel PhIV precision medicine interventional clinical trial for patients with high blood pressure. The UK clinical stage therapeutics company is developing drug + digital combination products. The new clinical trial – tagged Personal COVID BP – will see up to 1,000 patients recruited for a study investigating whether a combination product that links a drug to a smart phone app can enable patients to personalise and optimise their therapy regimen to treat hypertension. Crucially the technology in the study allows patients shielding from COVID-19 to control their blood pressure remotely in a home setting environment. (Business Weekly November 20, 2020)
UK strikes deal for five million doses of Moderna's COVID-19 vaccine The UK government has secured access to five million doses of Moderna's COVID-19 vaccine after interim data, released yesterday, suggested that the shot is 94.5% effective. The preliminary results come from an interim analysis of 95 cases in a phase III trial of the shot, of which 90 cases of COVID-19 were observed in the placebo group versus five cases in the vaccinated group, reflecting a 94.5% efficacy rate. (PharmaTimes November 17, 2020)
40 'long COVID' clinics launched by NHS A network of more than 40 "long COVID" specialist clinics will be launched by the NHS which will help thousands of patients who suffer from the long-lasting effects of the virus, after having been infected months ago. The clinics, due to open at the end November, will bring together nurses, therapists, doctors and other NHS staff to assist with psychological and physical assessments of patients who are experiencing enduring symptoms like brain fog, fatigue, pain and breathlessness. £10 million has been provided by NHS England for the clinics, and seven sites have already been marked in the North East, ten for the Midlands, six in the South West, South East and East of England respectively. (Health Tech Digital November 18, 2020)
UK Coronavirus Genomics Consortium Gets £12.2M Additional Funding to Expand Sequencing Efforts The COVID-19 Genomics UK (COG-UK) Consortium has been awarded £12.2 million ($16.1 million) in new funding to expand its SARS-CoV-2 surveillance efforts. COG-UK was established in March with £20 million from the NHS and other public health and research organizations to perform sequencing-based studies of SARS-CoV-2 transmission and evolution. To date, it has generated and made publicly available more than 100,000 SARS-CoV-2 genomes. With the new funding, COG-UK aims to increase its sequencing capacity and reduce the turnaround time from patient sample to genome sequence as SARS-CoV-2 case numbers rise in the UK. (GenomeWeb November 14, 2020)
Synairgen Stock Climbs on COVID-19 Treatment Results Synairgen (Southampton) has shared more data from the COVID-19 clinical trial that sent its stock up 300% earlier this year. The latest update, which triggered a 30% jump in Synairgen's shares, contains a closer look at the effect of inhaled nebulised interferon beta-1a SNG001 on hospitalized COVID-19 patients. In July, Synairgen said hospitalized COVID-19 patients who took SNG001 had a 79% lower chance of developing severe disease than their counterparts who got a placebo. The update lit a rocket under Synairgen's share price, despite the fact the British biotech was yet to share data collected using the Ordinal Scale for Clinical Improvement (OSCI) that served as the primary endpoint of the phase 2. (Fierce Biotech November 13, 2020)
Aspirin to be tested as a potential COVID-19 treatment as part of RECOVERY trial As many countries start to impose tighter lockdowns once again amid resurging cases, scientists are frantically scrambling to develop an effective treatment regimen for COVID-19 disease or antiviral to block SARS-CoV-2 infection. In new research conducted as part of the RECOVERY trial (Oxford), the everyday painkiller aspirin will be evaluated as a potential treatment for COVID-19, aiming to evaluate whether it can reduce the risk of blood clots in infected people. Health experts believe that Aspirin, which is also used as an antiplatelet and blood thinner, can help reduce the odds of clotting complications amid a COVID-19 infection. (Medical Life Sciences November 9, 2020)
Oxford's Rapid COVID-19 Test Acquired by Prenetics to Screen Passengers in London, Hong Kong A low-cost, rapid coronavirus diagnostic developed by researchers at the University of Oxford is now in place to screen passengers at major international airports in London and Hong Kong. The test was first unveiled this past July and was initially designed to deliver a result in 15 to 30 minutes for under $25. A pre-departure diagnostic facility at Heathrow Airport has been set up to screen passengers bound for Hong Kong and Italy, giving travelers the option of completing testing requirements at the airport before arrival. The nasal swab diagnostic was spun out from the university and its research center in Suzhou, China, under a new company dubbed Oxsed, which was acquired last month by DNAFit Life Sciences, a subsidiary of Hong Kong-based test developer Prenetics. (Fierce Biotech November 9, 2020)
AstraZeneca Targets Severe COVID-19 Patients for Antibody Therapy Despite Regeneron, Lilly Setbacks AstraZeneca has talked up the prospects of its anti-SARS-CoV-2 antibody working in severe COVID-19 patients despite rival assets from Eli Lilly and Regeneron failing in that population. AZ's EVP Mene Pangalos made the comments while sharing news the antibody is set to start a prophylaxis study next week. The COVID-19 antibodies in clinical development have potentially important differences. Regeneron took unmodified antibodies into the clinic in the belief it could achieve sufficient durability without exposing itself to perceived risks of engineering. Lilly's lead candidate is also a full antibody. AZ, in contrast, modified the Fc region of its antibodies. The Fc region does not act on the target antigen but can still have biological effects, for example by activating the immune system. By modifying the Fc region, researchers can change the half-life of an antibody or tweak its effect on the immune system. (Fierce Biotech November 6, 2020)
Robin Shattock says 'we could be living with COVID-19 for years to come' Imperial College London's COVID-19 vaccine lead, Professor Robin Shattock, has told MPs we could be living with the virus for years to come. While a vaccine would make life much better and reduce fatalities, he said we are still likely to be living with the virus for the next few years. Shattock reported that Imperial's vaccine against COVID-19 will train the body's immune system to recognise the virus and help it to defend itself against a future attack. While traditional vaccines are often based on a weakened form of a virus or parts of it, the Imperial vaccine instead uses bits of genetic code (self-amplifying RNA), rather than bits of the virus. Once injected into muscle, the cells should produce copies of a protein found on the outside of the virus. This trains the immune system to respond to the coronavirus so the body can easily recognise it as a threat in future, an approach that is particularly suitable for re-boosting campaigns because you get no immunity against the vaccine itself which can occur in some other vaccines. (Imperial College London November 4, 2020)
UK to use AI for COVID-19 vaccine side effects Software company Genpact U (Maidenhead) has been paid £1.5m by the MHRA for an AI tool that will be used to process the adverse reactions of the COVID-19 vaccines. Genpact is to develop an AI tool to sift through the high volume of reports of adverse reactions to COVID-19 vaccines. (Healthcare IT News November 4, 2020)
Oxford BioDynamics and Boca Biolistics join forces to test for severity of Covid-19 Oxford BioDynamics (Oxford) has signed a new partnership deal with Boca Biolistics to add to the more than 500 Covid-19 samples it is using to develop a prognostic test for the disease. Oxford BioDynamics will receive a diverse range of blood samples from Covid-19 patients, with detailed clinical information on disease severity to support product development of its EpiSwitch prognostic immune-response test. The 3D structure of a patient's genome contains over one million molecular regulatory data points, and these can be interrogated from a patient's blood using the EpiSwitch technology to determine what makes certain patients particularly vulnerable to hyperinflammation and severe side effects when exposed to Covid-19. (RS Medical Devices November 2, 2020)
Coronavirus: Entire Population of Liverpool to be Regularly Offered COVID-19 Tests Under Pilot Scheme The entire population of the COVID-19 hotspot city of Liverpool will be regularly offered a coronavirus test in a pilot scheme using the armed forces. The city, which has been under Tier 3 restrictions for nearly three weeks and has one of the highest coronavirus rates in England at 366.4 cases per 100,000, volunteered for the scheme which will use new, rapid turnaround tests, with 2,000 members of the military working alongside NHS staff, and everyone living or working in the city offered repeat testing – even if asymptomatic. (Sky News November 3, 2020)
New study assessing antibiotics for COVID-19 sepsis Researchers, led by Salford Royal NHS Foundation Trust, are looking at how to improve the use of antibiotics for patients with COVID-19 who are at risk of developing sepsis and thus organ failure and death. The ADAPT-Sepsis study actually started back in 2017 with the intention of making antibiotic prescribing for suspected sepsis more effective and targeted. A key element of this is whether one of two different markers in the blood is more effective to better inform antibiotic treatment decisions for critically ill patients suspected of having developed sepsis. Now, seriously ill COVID-19 patients are also being included in the study, in the hope of determining whether severe infections caused by coronavirus can be effectively treated with antibiotics. (PharmaTimes November 2, 2020)
The UK Government's Vaccine Taskforce: strategy for protecting the UK and the world The UK Vaccine Taskforce aims to ensure that the UK population has access to vaccines as soon as possible, while working with partners to support equitable access for populations worldwide, whether rich or poor. The Taskforce has built a diverse portfolio across different formats, securing access to six vaccines (from more than 240 vaccines in development) across four different formats: adenoviral vectors, mRNA, adjuvanted proteins, and whole inactivated viral vaccines, which are promising in different ways. (The Lancet October 27, 2020)
UK Study Finds Evidence of Waning Antibody Immunity to COVID-19 Over Time Scientists at Imperial College London have tracked antibody levels in the British population following the first wave of COVID-19 infections in March and April. Their study found that antibody prevalence fell by a quarter, from 6% of the population around the end of June to just 4.4% in September. That raises the prospect of decreasing population immunity ahead of a second wave of infections in recent weeks that has forced local lockdowns and restrictions. Although immunity to the novel coronavirus is a complex and murky area, and may be assisted by T cells, as well as B cells that can stimulate the quick production of antibodies following re-exposure to the virus, the researchers said the experience of other coronaviruses suggested immunity might not be enduring. (Reuters October 27, 2020)
New research identifies those most at risk from 'long COVID' According to researchers at King's College London, one in 20 people with COVID-19 are likely to suffer symptoms for eight weeks or more (so-called 'long COVID'), potentially adding up to many hundreds of thousands of people in the UK and millions worldwide. Using data from the COVID Symptom Study app, the team found that older people, women and those with a greater number of different symptoms in the first week of their illness were more likely to develop long COVID. (King's College London October 21, 2020) RESEARCH
UK plans COVID-19 'challenge' trials that deliberately infect volunteers Britain will help to fund trials using a manufactured COVID-19 virus to deliberately infect young healthy volunteers with the hope of accelerating the development of vaccines against it. The government said it will invest 33.6 million pounds ($43.5 million) in the so-called "human challenge" trials in partnership with Imperial College London, laboratory and trial services company hVIVO and the Royal Free London NHS Foundation Trust. (Reuters October 20, 2020) VACCINE
Neuropilin-1 drives SARS-CoV-2 infectivity, finds breakthrough study In a major breakthrough an international team of scientists, led by the University of Bristol, has potentially identified what makes SARS-CoV-2 highly infectious and able to spread rapidly in human cells. Their findings describe how the virus's ability to infect human cells can be reduced by inhibitors that block a newly discovered interaction between virus and host, demonstrating a potential anti-viral treatment. (Bristol University October 20, 2020) RESEARCH
UK scientists link COVID-19 to hearing loss COVID-19 may lead to hearing loss that could become permanent if not detected and treated early, scientists in the UK have warned. Experts at University College London cited the case of a 45-year-old British man who was admitted to intensive care with COVID-19, put on ventilation and given intravenous steroids as well as the antiviral drug remdesivir. The patient, who is asthmatic, developed tinnitus in his left ear before losing hearing in it altogether a week after leaving the intensive care unit. Tests revealed sensorineural hearing loss caused by inflammation or damage in the inner ear or nerve responsible for sound, which was later partially treated with steroids. (ZBT News October 14, 2020) RESEARCH
COVID-19 antibody treatment AstraZeneca has reached a $486 million deal with the US government to supply as many as 100,000 doses of its experimental COVID-19 antibody treatment, if it's ultimately approved. Under the terms of the agreement, HHS will supply the funding as part of the Trump administration's Operation Warp Speed effort to quickly develop potential vaccines and treatments for COVID-19. (UPI October 12, 2020) THERAPEUTIC
Oxford Nanopore SARS-Cov-2 Sequencing Test Gets CE Mark Oxford Nanopore Technologies (Oxford) said that its LamPore SARS-CoV-2 sequencing test has obtained the CE mark for use with the GridIon platform. The assay, which combines loop-mediated isotheral amplification (LAMP) with nanopore sequencing and can run on the GridIon and MinIon Mk1C platforms, targets the ORF1a, E, and N genes of the virus. Last month, researchers in the UK published a preprint of a validation study involving around 500 clinical samples, showing that the test is highly reproducible and has a sensitivity of 99.1% and a specificity of 99.6%. Oxford Nanopore is rolling the LamPore test out globally, initially in the UK, Germany, Switzerland, and the United Arab Emirates, according to a company statement. (GenomeWeb October 9, 2020) TESTING
12 Things We Know about COVID-19 Using data drawn from the Health Data Research Innovation Gateway, a new report, 12 things we know about COVID-19, brings into sharp focus our current understanding of the coronavirus pandemic. It features a wealth of detailed information – from how the virus affects the elderly and the obese, to what we know about outbreaks in care homes, to effects of the pandemic on care for other conditions such as cancer and heart disease. Published by Health Data Research UK, the report also demonstrates the necessity for timely, secure access across all aspects of the coronavirus. (UKRI September 29, 2020) RESEARCH
Novacyt Signs Deal with UK Government for COVID-19 Testing Kits French clinical diagnostics company Novacyt has inked a deal with the UK Department of Health and Social Care for instrument platforms and COVID-19 testing kits. The supply contract includes Novacyt's q16 and q32 Rapid-PCR instrument platforms, as well as its existing COVID-19 Direct kits and genesig SARS-CoV-2 Winterplex kits. (PharmaTimes September 29, 2020) TESTING
IONTAS and FairJourney Biologics discover SARS-COV-2 neutralizing antibodies IONTAS (Cambridge UK) and FairJourney Biologics, two antibody discovery CROs that joined forces this year, announced the discovery of potent SARS-CoV2 neutralising antibodies as potential therapeutics for COVID-19. The newly-identified panel of antibodies have been verified by the National Institute for Biological Standards and Control to block infection at doses as low as 20pM in pseudoviral assays and 100pM in live coronavirus assays, surpassing or matching the best antibodies reported. (Press release September 28, 2020) THERAPEUTIC
First UK patient given GSK's experimental arthritis drug in COVID-19 trial A patient in Manchester is the first in the UK to be treated in a new COVID-19 trial investigating the use of an experimental arthritis drug, otilimab, for severe lung disease related to the novel coronavirus. The OSCAR study is being sponsored and funded by GlaxoSmithKline and has been given urgent public health research status by the Department of Health and Social Care. The first dosed patient is receiving care at Manchester Royal Infirmary, although the study is planned to take place at hospitals across the UK. (PharmaTimes September 28, 2020) THERAPEUTIC
UK Market Flooded with Inadequate Covid Tests, Experts Suggest Inadequate tests for Covid-19, based on poor or dodgy data, are proliferating in the UK because there are no clear rules on what companies have to prove before they can sell them, experts believe. The Royal Statistical Society has set up a working group to investigate and draw up guidelines for the companies making the tests and those who assess them and buy them. (The Guardian September 27, 2020) TESTING
Novavax starts Phase III Covid-19 vaccine trial in UK Novavax, which also published Phase I data from its Phase I/II study in early September, started the Phase III study of its vaccine candidate, NVX-CoV2373, under a partnership with the UK goverment's vaccine task force. The study is expected to enroll up to 10,000 volunteers aged 18-84. (MedCity News September 25, 2020) VACCINE
UK launches COVID-19 exposure notification app for England and Wales The last two regions of the UK now have an official coronavirus contacts-tracing app, after the UK government pushed the button to launch the NHS COVID-19 app across England and Wales. Northern Ireland and Scotland launched their own official apps to automate coronavirus exposure notifications earlier this year. But the England and Wales app was delayed after a false start back in May. The key point is that the version that's launched now has a completely different app architecture. All three of the UK's official coronavirus contacts-tracing apps make use of smartphones' Bluetooth radios to generate alerts of potential exposure to COVID-19 — based on estimating the proximity of the devices. (TechCrunch September 24, 2020) CONTACT TRACING
Could a COVID-19 Breath Test Help UK out of Lockdown? A potential COVID-19 breath test has been unveiled in the UK, as the country desperately searches for alternatives to crippling lockdown measures to prevent the disease from spreading. The breath test has been developed by Integumen (York) in collaboration with Modern Water (London), Avacta (Cambridge) and Aptamer Group (York), which had been working on a test that identifies the SARS-CoV-2 coronavirus in waste water. Based on that technology the companies have designed, built and tested a prototype, Microtox BT, which can analyse the breath and detect the spike protein of the coronavirus in real time. Microtox BT will now be tested at a containment laboratory at the University of Aberdeen (Scotland), followed by a joint trial of up to 5,000 participants, where results will be compared with standard lab antigen tests. Results are expected by the end of the year. If the trial goes well the company said Microtox BT could enable instant real-time testing of people within the community. (Pharmaphorum September 24, 2020) TESTING
UK to host 'human challenge' trials for COVID-19 vaccines – FT Britain is planning to host clinical trials where volunteers are deliberately infected with the new coronavirus to test the effectiveness of vaccine candidates, the Financial Times reported, citing people involved in the project. So-called "challenge trials" are expected to begin in January at a quarantine facility in London, the report said, adding that about 2,000 participants had signed up through a US-based advocacy group, 1Day Sooner. The FT report did not name the vaccines that would be assessed in the project. (Reuters. September 23, 2020) VACCINE
New discovery in Coronavirus structure 'could stop virus in its tracks' An international team of scientists led by the University of Bristol has found a druggable pocket in the SARS-CoV-2 Spike protein that could be used to stop it from infecting human cells. Enabled by using the ARCHER supercomputer, the researchers used a powerful imaging technique, electron cryo-microscopy, to analyse SARS-CoV-2 Spike at near atomic resolution. Their work, a potential game changer in defeating the pandemic, could lead to small molecule anti-viral drugs being developed to target the pocket they discovered, which could help eliminate COVID-19 and stop the virus in its tracks. (UKRI September 23, 2020) THERAPEUTIC
90-Minute British DnaNudge COVID-19 Test is Accurate, Lancet Study Finds A British COVID-19 test known as DNANudge that gives results in just over an hour and which requires no laboratory was accurate in almost all cases, an academic review in the Lancet has found. Faster testing could allow more people to return to work or permit testing on entry to hospital, thus slowing a second spike in coronavirus infections. The new test, based on the design of a DNA test developed by a professor at Imperial College London, received approval for clinical use by the MHRA at the end of April after successful trials. In a study in The Lancet Microbe, the test was found to have an average sensitivity (the ability to correctly identify those with COVID-19) of 94.4% and a specificity (correctly identifying those without the disease) of 100%. (Reuters September 18, 2020) TESTING
Sanofi, GSK sign deal to supply 300 million doses of Covid-19 vaccine in EU states GlaxoSmithKline and Sanofi have entered into an advanced purchase agreement with the European Commission to supply up to 300 million doses of adjuvanted Covid-19 vaccine. The deal will enable to purchase a Covid-19 vaccine for all member states of the EU. The reserved doses will be supplied to lower and middle-income countries. (Pharmaceutical Business Review September 21, 2020) VACCINE
Inhaled vaccines in landmark coronavirus trial Researchers at Imperial College London are set to begin trials to assess the safety and effectiveness of two UK coronavirus vaccines in development. The team will compare vaccine candidates being developed by both Imperial College London and the University of Oxford, delivering the vaccines directly to the respiratory tract of human volunteers by inhalation through the mouth. The hope is that directly targeting the cells lining the airways (the typical point of infection for respiratory viruses) may induce a more effective immune response. This could potentially accelerate the development of effective vaccines against COVID-19 by exploring additional delivery methods and targets. (UKRI September 15, 2020) VACCINE
The Life Scientific – Professor Sarah Gilbert, whose team are developing a COVID-19 vaccine at the University of Oxford, is profiled on BBC Radio 4 in which she describes the team's work. How did Sarah and her Oxford team get so far, so fast in developing a vaccine for Covid-19? (BBC Radio 4 September 15, 2020) VACCINE
RECOVERY COVID-19 phase 3 trial to evaluate Regeneron's REGN-COV2 investigational antibody cocktail in the UK RECOVERY—Randomised Evaluation of COVid-19 thERapY (Oxford), one of the world's largest randomised clinical trials of potential COVID-19 treatments, will evaluate Regeneron's investigational anti-viral antibody cocktail, REGN-COV2. The Phase 3 open-label trial in patients hospitalised with COVID-19 will compare the effects of adding REGN-COV2 to the usual standard-of-care versus standard-of-care on its own, evaluating the impact of REGN-COV2 on mortality, hospital stays, and the need for ventilation. (RECOVERY Trial September 14, 2020) THERAPEUTIC
Trials resume for AZ/Oxford University COVID-19 vaccine After a voluntary pause across all global trials instituted after a patient in the UK suffered a reported side effect, the MHRA has confirmed that trials can restart in the UK. (PM Live September 14, 2020) VACCINE
UK Signs $1.6B Supply Development Agreement for Valneva's COVID-19 Vaccine Hopeful The biggest drugmakers in the hunt for a COVID-19 vaccine have been racing to lock up national supply deals for months in anticipation of global demand for a winner. Even the lesser-known contestants are selling their wares around the world, though—and the UK appears to be buying. The British government has set aside $1.63 billion for a five-year supply of French drugmaker Valneva's inactivated COVID-19 shot. The deal could bring up to 190 million doses to the country by 2025. The pact includes an initial $558 million order for 60 million doses, set to be shipped by the second half of 2021. The UK then has two follow-up options: An additional 40 million doses for 2022, and between 30 million and 90 million doses to be delivered by 2025. (FiercePharma September 14, 2020) VACCINE
New testing device can detect COVID-19 in 15 minutes A new diagnostic test, developed at the University of Southampton, could provide rapid, inexpensive testing of COVID-19 recent trials have shown. Current testing using the standard PCR test requires samples to be sent to a laboratory which means results are not available until one or two days later. The new test can detect the presence of the SARS-CoV-2 virus which causes COVID-19 in 10 – 15 minutes. The test involves taking a patient's nasal swab and mixing it with a solution in a tube. Working in a similar way to the commonly available pregnancy test, a paper strip containing a capture antibody is then dipped into the tube to absorb the solution. As the liquid moves up the strip, a red line will appear if the virus is present in the sample. (University of Southamptom September 10, 2020) TESTING
20 Second Coronavirus Test Piloted at UK's Heathrow Airport Two British companies are preparing to launch a simple COVID-19 saliva screening test that aims to provide an accurate result within 20 seconds—following its first uses at London's Heathrow airport, one of the busiest in the world. The Virolens device, developed by iAbra (Bedfordshire), uses a digital microscope and artificial intelligence-powered software to visually search a mouth swab sample for signs of the novel coronavirus. The machine provides a low-cost, repeatable and self-administered method of screening, allowing hundreds of cartridge-based tests to be performed each day, according to iAbra's manufacturing partner TT Electronics (Woking). Validation studies by the University of Bristol have pegged the system's false-negative rate of 0.2%, alongside a false-positive rate of 3.3%. The Virolens device underwent its first rounds of field testing among Heathrow employees, and its developers are now planning full clinical trials to gain certifications for medical use. (Fierce Medtech September 10, 2020) TESTING
DNAnudge, Benchmark Electronics Ink Manufacturing Deal Rapid Molecular Benchmark Electronics and DNANudge (London) announced a manufacturing partnership aimed at the high-volume production of DNANudge's RT-PCR testing system for SARS-CoV-2. Financial and other terms of the deal were not disclosed. DnaNudge has re-engineered its consumer DNA test to detect SARS-CoV-2. The test system delivers results in about an hour and does not require use of a laboratory, the firms said. The new test, CovidNudge, works by placing a patient's swab sample into a single-use DNA cartridge. RNA extracted from the sample is inserted into a system component called the NudgeBox for analysis and reverse transcribing to DNA. (GenomeWeb September 9, 2020) TESTING
Covid-19: Government plans to spend £100bn on expanding testing to 10 million a day Internal correspondence reveals that the government is prepared to almost match what it spends on the NHS in England each year (£130bn) to fund mass testing of the population "to support economic activity and a return to normal life" under its ambitious Operation Moonshot programme. The UK-wide Moonshot programme is expected to "cost over £100bn to deliver." If achieved, the programme would allow testing of the entire UK population each week. (BMJ September 9, 2020) TESETING
Verona Pharma launches pilot study of ensifentrine for Covid-19 Verona Pharma (London) has launched a pilot study to assess ensifentrine administered via a pressurised metered-dose inhaler (pMDI) formulation in US patients hospitalised with Covid-19. Ensifentrine is known to exhibit bronchodilator and anti-inflammatory activities. Data from clinical studies in other respiratory diseases demonstrated that the drug improved oxygenation and mucus clearance, as well as reduced inflammation in the lungs. Verona Pharma added that the drug was well tolerated in trials involving more than 1,300 participants to date. (Clinical Trials Arena September 8, 2020) THERAPEUTIC
Destiny, SporeGen Collaborate on COVID-19 Prevention Spray UK biotechs Destiny Pharma (Brighton) and SporeGen (Egham) have entered into a collaborative agreement to develop a new preventative treatment for COVID-19, with support from an £800,000 grant from Innovate UK. Under the agreement, the parties will co-develop SporeGen's SPOR-COV – a proprietary formulation of Bacillus bacteria that will be administered nasally as a spray – sharing any costs and commercial returns. The companies said they plan to complete a preclinical programme for SPOR-COV with the aim of being ready to enter the first human clinical trials within 18 months. The drug has already been shown by SporeGen to provide complete (100%) protection in preclinical models of influenza virus. SPOR-COV is different to vaccines in that it utilises the innate immune system with the aim of developing COVID-19 protection a few days after dosing. As an 'easy to use' first line of defence, it has the potential to reduce COVID-19 infection rates and transmission significantly, and also could be stockpiled "almost indefinitely without the need for cold chain refrigeration" as it is very stable. (Pharma Times September 7, 2020) THERAPEUTIC
Persistent immune memory of COVID-19 found in recovered patient T cells Oxford University researchers have found that infection with COVID-19 produces a robust T cell response, including inducing T cell 'memory' to potentially fight future infections. New research published in Nature Immunology shows strong T cell responses in patients recovered from COVID-19. The discovery of epitope clusters eliciting T cell response helps inform an understanding of how patients recover from the disease and to support future developments for patient benefit. (University of Oxford September 4, 2020) RESEARCH
Sanofi and GSk Begin Clinical Trials of Coronavirus Vaccine Sanofi and GlaxoSmithKline have begun clinical trials of their coronavirus vaccine, as AstraZeneca expanded studies of its rival into Japan. In April, Sanofi joined forces with GlaxoSmithKline to produce the vaccine, with Sanofi contributing an antigen that produces the immune reaction. Meanwhile GSK is producing the booster that reduces the amount of active ingredient necessary to produce an effect. They said the trials would involve 440 adults at 11 sites across the US. If data from the phase 1/2 trial are positive, the companies aim to move into a phase 3 trial by the end of the year. They are also scaling up manufacturing of the antigen and adjuvant, aiming to produce up to a billion doses in 2021. If trials go well the companies could request regulatory approval in the first half of 2021. Sanofi is leading the clinical development and registration of the COVID-19 vaccine. (Pharmaphorum September 4, 2020) VACCINE
Tracing apps may stem COVID-19 spread even when only a few use them: study Contact tracing apps can sharply reduce the spread of the novel coronavirus even when only a few people use them, a study published by researchers at Google and Oxford University showed. An app used by 15% of the population together with a well-staffed contact-tracing workforce can lead to a 15% drop in infection rates and an 11% drop in COVID-19 deaths, according to statistical modeling by the Alphabet Inc unit and Oxford's Nuffield Department of Medicine. (Reuters September 3, 2020) CONTACT TRACING
Unprecedented national effort by UK immunologists to search for answers on COVID-19 Three new UK-wide studies, bringing together scientists from 17 research institutions, will receive £8.4 million from UK Research and Innovation and the National Institute for Health Research to understand immune responses to the novel coronavirus. The scientists aim to develop better tests to define immunity, to study the body's immune response to SARS-CoV-2 and to understand why some people suffer from severe life-threatening COVID-19 while others have mild or asymptomatic infections but can still transmit the virus. Importantly these studies will determine when and how immunity persists or whether people can become re-infected. Together, it is hoped these studies will improve the treatment of patients and inform the development of vaccines and therapies. (UKRI August 28, 2020) RESEARCH
AstraZeneca nets $396M down payment from EU for 300M-plus COVID vaccines AstraZeneca has been on a roll lately, inking COVID-19 vaccine supply deals left and right with countries worldwide. One of its highest-profile pacts—a purchase deal with the EU—was made official earlier this month, and now, the trading bloc has floated a price for its initial supply order. The European Commission put up a €336 million ($396 million) down payment to secure its first 300 million doses of AstraZeneca and the University of Oxford's coronavirus hopeful, AZD1222. (FiercePharma. August 28, 2020) VACCINE
Only one in 10 plan to return to live as they did before Covid-19 Launched in the week before lockdown started, the ongoing University College London Covid-19 Social Study is the UK's largest study into how adults are feeling about the lockdown, government advice and overall wellbeing and mental health with over 70,000 participants who have been followed across the last 23 weeks. While 51% of people felt they were more likely on balance to return to how things were before lockdown, 22% felt they were more likely to change things, and this rose to around 25% in those aged 30-59 and for those with a diagnosed mental illness. The factor that people were most likely to change was increasing their support for local businesses (40%), with around a third of people also saying they would save more money, exercise more or make more use of online shopping. A quarter of adults expressed a plan to work from home more; this increased to 29% of 18-29 year olds and 32% of 30-59 year-olds. (UCL August 27, 2020) RESEARCH
Scancell receives funding for COVID-19 vaccine development Scancell Holdings (Oxford) has secured funding of around £2 million from Innovate UK to initiate a Phase I clinical trial of an experimental SARS-CoV-2 vaccine. Scancell's DNA vaccines target dendritic cells to stimulate high avidity T cells that identify and destroy diseased cells. As the N protein is highly conserved amongst coronaviruses, this new vaccine has the potential to generate protection not only against SARS-CoV-2, but also against new strains of coronavirus that may arise in the future. (PharmaTimes August 27, 2020) VACCINE
Coronavirus: Needle-free vaccine which targets all coronaviruses could start trials in autumn Having secured funding of £1.9 million, a coronavirus vaccine developed by the University of Cambridge, which is delivered through a "single jet of air", could enter clinical trials by autumn. The proposed vaccine, named DIOS-CoVax2, would be administered through a patient's skin, eliminating the use of needles and making it pain-free. (SkyNews August 26, 2020) VACCINE
AstraZeneca Begins Phase 1 Trial for Monoclonal Antibody Combination for COVID-19 AstraZeneca has started its phase 1 clinical trial for AZD7442, its investigational therapy which is in development for the prevention and treatment of COVID-19. This therapeutic, a combination of two monoclonal antibodies derived from convalescent patients with SARS-CoV-2 infection, could afford at least six months of protection from COVID-19. (ContagionLive August 25, 2020) THERAPEUTIC
Verona Pharma to Develop Lung Drug for COVID-19 Verona Pharma (London) is to develop its lung drug ensifentrine for patients with COVID-19, joining the legions of drug companies repurposing their medicines to fight the pandemic. Based in the UK and US, Verona is due to start a phase 3 trial of ensifentrine in COPD later this year after encouraging results in phase 2. But the company has received clearance from the FDA to begin a pilot clinical trial in patients hospitalised with COVID-19. The randomized double-blind, placebo-controlled study will test ensifentrine delivered through a pressurised metered-dose inhaler at the University of Alabama at Birmingham. (PharmaPhorum August 20, 2020) THERAPEUTIC
Survey reveals Britains welcome shift to virtual healthcare A new survey by Accenture has revealed that UK patients have embraced the sudden switch to virtual healthcare and communications as a result of COVID-19 with a strong majority (87%) reporting that the quality of care was as good or better than before. In the survey—involving 2,700 oncology, cardiology, or immunology patients—53% of British patients expressed the desire to continue using technology more for communicating with healthcare providers and managing conditions, based on their experiences during the pandemic. (PharmaTimes August 20, 2020) TELEMEDICINE
NHS telemedicine ambitions approach a pivotal point The UK government has said it is vital to adopt telemedicine across the NHS in response to COVID-19 – but is the health service ready to fully embrace this digital tech? The rapid digitalisation of life during COVID-19's acute phase has had a huge impact on healthcare delivery during the pandemic, part of which has included a major shift to telemedicine across the NHS. Plans for post-COVID healthcare are underway and digital health looms large within them. (PharmaPhorum August 19, 2020) TELEMEDICINE
Could AI Avert a Future Coronavirus Epidemic? Could AI prevent future pandemics by developing an armoury of drugs that work against all coronaviruses? A consortium of European pharma companies hopes to answer this question as it aims to rapidly develop new therapies to combat the pandemic. The €77.7 million project funded by EU cash and European pharma companies is a work stream that aims to find drugs that work against coronavirus strains that may emerge in the future. The UK-based AI drug discovery firm Exscientia (Oxford) is heavily involved in this project and is using its technology to screen existing small molecules to see if they could be used against the coronavirus class that causes diseases such as SARS, MERS and COVID-19. (PharmaPhorum August 18, 2020) THERAPEUTICS
How we accelerated clinical trials in the age of coronavirus The UK RECOVERY Trial shows a way to benefit patients faster. As COVID hit in the Spring, the NHS began to run the biggest randomized COVID-19 clinical trial in the world—and to identify a treatment, amid the heat of the epidemic, without bypassing regulatory processes. It built on investment in programmes and infrastructure established in 2017 as government strategy. On 16 June, RECOVERY announced that dexamethasone, a commonly available steroid, could reduce mortality by one-third in people with severe respiratory complications owing to COVID-19. The RECOVERY trial had five key features that distinguish it from a standard approach… (Nature August 18, 2020)
UK's Second Go at a Contact Tracing App Heads for Pilot Study After ditching its home-grown attempt at a coronavirus contact-tracing app for smartphones, the UK is ready to start pilot trials of a second version based on a platform developed by Apple and Google. The new NHS Test and Trace app is intended to be used as an add-on to the controversial national and local contact-tracing service, and was due to start initial trials yesterday on the Isle of Wight and among a group of NHS volunteers. Residents of COVID-19 hotspot Newham in London will also be offered the chance to participate in the pilot a little later. (PharmaPhorum August 14, 2020)
Major Antibody Study Finds 3.4 Million in England Had Covid-19 Results from a major antibody study by Imperial College London of more than 100,000 people conducted found that about 6% of England's population had contracted COVID-19 by the end of June, compared to 13% in London. People from Black, Asian and other minority ethnic groups, care workers and people living in larger households were among the most likely to have been infected. (Bloomberg August 13, 2020) RESEARCH
Argentina, Mexico to produce AstraZeneca COVID-19 vaccine Argentina and Mexico will produce the AstraZeneca/University of Oxford COVID-19 vaccine for most of Latin America, initially producing 150 million which could extend to 250 million doses. (Reuters August 12, 2020) VACCINE
Brazil's Bolsonaro orders $360 million to be set aside for AstraZeneca coronavirus vaccine Brazilian President Jair Bolsonaro issued a decree that will set aside $356 million) to purchase 100 million doses and eventually produce the potential COVID-19 vaccine being developed by AstraZeneca and Oxford University researchers. (Reuters August 6, 2020) VACCINE
Inside Oxford's Push for 'Challenge Trials' Amid Race for Coronavirus Vaccine Scientists at University of Oxford, developing one of the most promising vaccine candidates so far, are calling for challenge trials where all volunteers are given the vaccine and then infected with the virus. Some say the trial could be done with a smaller group and can quickly determine whether a vaccine. (NBC Nightly News /on YouTube August 6, 2020) VACCINE
AZ Taps Indian Pharma Wockhardt For UK Shot Finishing India-based Wockhardt has signed up to complete fill and finish work on millions of COVID-19 vaccine doses for exclusive use in the UK. including AstraZeneca and the University of Oxford's frontrunner candidate. Wockhardt will help supply the country with COVID-19 vaccine doses, using its CP Pharmaceuticals label in Wrexham, North Wales. The company has set aside a single fill-finish line—where vaccines are packaged in the final manufacturing stage before deployment—to build out UK shot supplies over the next 18 months. (FiercePharma August 4, 2020) MANUFACTURING
Researchers say hydroxychloroquine could still prevent COVID-19 Leading scientific researchers from the University of Oxford have said that the antiviral medication hydroxychloroquine is being 'discarded prematurely' and could still have benefit against COVID-19. The University of Oxford and the Wellcome supported Mahidol Oxford Tropical Medicine Research Unit are leading the COPCOV study, the only large, global clinical trial testing hydroxychloroquine in COVID-19 prevention. The COPCOV study is a double-blind, randomised, placebo-controlled study aiming to enrol 40,000 healthcare workers to determine if hydroxychloroquine and chloroquine can prevent COVID-19. The researchers maintained that previous prevention studies were too small to show conclusive evidence of whether hydroxychloroquine can work or not as a preventative medication. They also added that early use of the drug is critical, and that safety concerns surrounding hydroxychloroquine have been exaggerated. (PharmaTimes August 7, 2020) THERAPEUTIC
Inside Oxford's Push for 'Challenge Trials' Amid Race for Coronavirus Vaccine Scientists at University of Oxford, developing one of the most promising vaccine candidates so far, are calling for challenge trials where all volunteers are given the vaccine and then infected with the virus. Some say the trial could be done with a smaller group and can quickly determine whether a vaccine. (NBC Nightly News /on YouTube August 6, 2020) VACCINE
Oxford Nanopore Technologies partners with UK Government to roll out LamPORE, a new generation of COVID-19 test Ground-breaking British technology will initially provide hundreds of thousands of fast, accurate, low-cost COVID-19 tests under new agreement with the UK Government, with the potential to build to millions of tests per month. The LamPORE COVID-19 assay provides precise detection of SARS-CoV-2, the virus that causes COVID-19, using Oxford Nanopore's DNA/RNA sequencing technology. LamPORE is fully scalable and designed to enable both high-volume screening and rapid, local testing. Results can be obtained in under two hours. (Press release August 3, 2020) TESTING
National roll-out: UK government places £161m order for rapid and reliable DnaNudge COVID-19 tests The UK government has placed a £161 million order with DnaNudge (London) to supply the Department of Health and Social Care with 5.8 million rapid COVID Nudge test kits, for use in NHS hospitals across the UK from September. The COVID Nudge test is a rapid, accurate, portable, out-of-laboratory, sample-to-answer RT-PCR test that delivers results on the spot, at the point of need and in just over an hour. DnaNudge recently obtained a CE mark for its COVID Nudge test, enabling its additional use in non-clinical locations, including care homes and other public emergency services. Trials comparing COVID Nudge against several NHS laboratory results indicated 98% sensitivity and 100% specificity. (Press release August 3, 2020) TESTING
Frontline healthcare workers more likely to test positive for COVID despite PPE Researchers at King's College London and Harvard teams have found that frontline healthcare workers with adequate personal protective equipment have a three-fold increased risk of a positive SARS-CoV-2 test compared to the general population. The study also found that healthcare workers from BAME backgrounds were more likely to test positive. The researchers used data from the COVID Symptom Tracker App, provided by over 2 million individuals and 99,750 healthcare workers. (King's College London August 3, 2020) TESTING, RESEARCH
Over £100 million cash boost to manufacture millions of doses of COVID-19 vaccine The investment will fund a state-of-the-art Cell and Gene Therapy Catapult Manufacturing Innovation Centre (Braintree Essex), which will upgrade an existing facility to create a fully-licensed manufacturing centre, to accelerate the mass production of a successful COVID-19 vaccine in the UK. Due to open in December 2021, the Centre will have the capacity to produce millions of doses each month, ensuring the UK has the capabilities to manufacture vaccines and advanced medicines, including for emerging diseases, far into the future. The new centre will complement the Vaccines Manufacturing and Innovation Centre, which is currently under construction in Oxfordshire thanks to a £93 million investment from the government. Once complete next year, the facility will have the capacity to produce enough vaccine doses to serve the entire UK population at scale. (Press release July 23, 2020) MANUFACTURING
New service enables people to sign up to be contacted for COVID-19 vaccine studies The NHS Covid-19 vaccine research registry, developed in partnership with NHS Digital, will help large numbers of people across the UK to be recruited into approved UK COVID-19 vaccine trials over the coming months. (Digital NHS July 20, 2020) TRIALS
Coronavirus: Protein treatment trial 'a breakthrough' The preliminary results of a clinical trial suggest a new treatment for Covid-19 from Synairgen (Southampton) that uses a protein called interferon beta reduces the number of patients needing intensive care. The protein is inhaled directly into the lungs of patients with coronavirus, using a nebuliser, in the hope that it will stimulate an immune response. The initial findings suggest the treatment cut the odds of a Covid-19 patient in hospital developing severe disease by 79%. Patients were two to three times more likely to recover to the point where everyday activities were not compromised by their illness (BBC July 20, 2020) THERAPEUTIC
COVID-19 vaccine AZD1222 showed robust immune responses in all participants in Phase I/II trial Early stage human trials of a COVID-19 vaccine have found it produces strong immune response and shows no early safety concerns, according to results published in The Lancet. Interim results from the ongoing Phase I/II COV001 trial, led by Oxford University, showed AZD1222 (ChAdOx1 nCoV-19) was tolerated and generated robust immune responses against the SARS-CoV-2 virus in all evaluated participants, 1,077 healthy adults, aged 18-55 years. It assessed a single dose of AZD1222 against a comparator meningococcal conjugate vaccine, MenACWY. Ten participants also received two doses of AZD1222 one month apart. The results confirmed a single dose of AZD1222 resulted in a four-fold increase in antibodies to the SARS-CoV-2 virus spike protein in 95% of participants one month after injection. In all participants, a T-cell response was induced, peaking by day 14, and maintained two months after injection. (Press release July 20, 2020) VACCINE
COVID-19 antibody test passes first major trials in UK with 98.6% accuracy British ministers are making plans to distribute millions of free coronavirus antibody tests after a version backed by the UK government passed its first major trials, the Daily Telegraph newspaper reported on Friday. The fingerprick tests, which can tell within 20 minutes if a person has ever been exposed to the coronavirus, were found to be 98.6% accurate in secret human trials held in June. The test was developed by the UK Rapid Test Consortium, a partnership between Oxford University and leading UK diagnostics firms. (Reuters July 18, 2020) TESTING
Six distinct 'types' of COVID-19 identified Analysis of data from the COVID Symptom Study app, led by researchers from King's College London, reveals that there are six distinct 'types' of COVID-19, each distinguished by a particular cluster of symptoms. Moreover, the team found that these types differed in the severity of the disease and the need for respiratory support during hospitalisation. The findings have major implications for clinical management of COVID-19 and could help doctors predict who is most at risk and likely to need hospital care in a second wave of coronavirus infections. Although continuous cough, fever and loss of smell (anosmia) are usually highlighted as the three key symptoms of COVID-19, data gathered from app users shows that people can experience a wide range of different symptoms including headaches, muscle pains, fatigue, diarrhea, confusion, loss of appetite, shortness of breath and more. The progression and outcomes also vary significantly between people, ranging from mild flu-like symptoms or a simple rash to severe or fatal disease. (Kings College London July 17, 2020) DIGITAL
Pioneering spin-out company's test identifies fungal lung disease in COVID-19 patients A revolutionary point-of-care test developed by experts from ISCA Diagnostics (Exeter), a University of Exeter spin-out company, has been used to safely diagnose a lethal fungal lung disease during the Coronavirus pandemic. ISCA has created a simple, affordable and rapid test to detect pulmonary aspergillosis. A frequently fatal lung disease, which usually attacks immune deficient individuals such as cancer patients and bone marrow transplant recipients, it has also recently emerged as a super-infection of Coronavirus patients in Intensive Care Units known as COVID-19-Associated Pulmonary Aspergillosis. (University of Exeter July 17, 2020) TESTING
Coronavirus vaccine: Oxford team aim to start lab-controlled human trials The team behind the University of Oxford Covid-19 vaccine hope to begin tests on volunteers who will be intentionally exposed to the virus in a "challenge trial", a move seen as controversial since there is no proven cure for the illness. Although challenge trials, in which healthy volunteers are given a pathogen, are routine in vaccine development, taking the approach for Covid-19, where there is no failsafe treatment if a volunteer becomes severely ill, has been questioned. In human challenge trials volunteers are intentionally exposed in a controlled laboratory setting, meaning the trial can be completed in weeks and requires far fewer people. (The Guardian July 16, 2020) VACCINE
Coronavirus vaccine hopes rise after strong trial results University of Oxford scientists believe they have made a breakthrough in their quest for a Covid-19 vaccine, discovering that their vaccine triggers a response that may offer a double defence against the virus, producing both a T cell and an antibody response. Phase I human trials of the world-leading Oxford vaccine have shown that it generates an immune response against the disease. Blood samples taken from a group of UK volunteers given a dose of the vaccine showed that it stimulated the body to produce both antibodies and killer T-cells. While extremely promising, the results have not yet proven that the Oxford vaccine provides long-lasting immunity against Covid-19. (The Telegraph July 16, 2020)
Covid Vaccine Front-Runner Is Months Ahead of Her Competition The University of Oxford candidate, led by Sarah Gilbert, might be through human trials in September. AstraZeneca has lined up agreements to produce 2 billion doses. Could this be the one? (Bloomberg Businessweek July 15, 2020) VACCINE
GSK Partnered Medicago Starts Trials of Plant-Based COVID-19 Vaccine Medicago has started dosing healthy volunteers in the first human trial of its candidate vaccine for COVID-19, a few days after partnering with GlaxoSmithKline on the project. The Quebec, Canada-based biotech is using a different approach with its vaccine than the other candidates in clinical testing – 22 at last count according to the WHO – as its vaccine is based on recombinant coronavirus virus-like particles made in plant cells. GSK is contributing its vaccine adjuvant technology to the programme, which is designed to boost the immune response to the vaccine and potentially also allow it to be given in smaller doses, stretching supplies further. Medicago is also testing its vaccine using another adjuvant supplied by Dynavax, to see which works best. The CoVLPs mimic the structure of SARS-CoV-2, the virus that causes COVID-19, stimulating an immune response that theoretically should also protect against the coronavirus itself. Medicago says its plant platform allows it to quickly develop very close copies of circulating virus strains – in a matter of weeks – and can be quickly scaled up to produce millions of doses. (Pharmaphorum July 15, 2020)
Rapid genome sequencing and screening help hospital manage COVID-19 outbreaks Since the start of the UK pandemic, when the virus was spreading between people, a team of scientists and clinicians at the University of Cambridge and Cambridge University Hospitals NHS Foundation Trust have been reading the genetic code of the virus to see if cases within the hospital are connected. This has enabled the hospital to fully investigate these outbreaks and to improve infection control measures to reduce the risk of further infections. In addition, the introduction of a screening programme that involved repeat testing of staff, has helped the hospital to investigate clusters of COVID-19 infections, informing infection control measures and breaking chains of transmission. This has helped reduce the number of hospital-acquired infections, ensuring maximum safety for patients and staff as the NHS aims to re-start other services. (University of Cambridge July 14, 2020)
AstraZeneca taps IQVIA to 'warp speed' its US pandemic vaccine research Operation Warp Speed is living up to its name as, under the project, one of the COVID-19 vaccine front-runners AstraZeneca is teaming up with life science services company IQVIA to boost its work on the shot. Under the plan, financial details of which were not disclosed, contract research organization IQVIA and AstraZeneca come together to "drive faster delivery of clinical studies in the US aimed at demonstrating efficacy of AstraZeneca's potential COVID-19 vaccine, AZD1222." (FierceBiotech July 14, 2020) VACCINE
Imperial's Coronavirus Vaccine Could be Available in Early 2021 Lockdown is easing across the UK but life is far from the pre-coronavirus "normal" in the absence of a vaccine that has been proven to be safe and effective. The UK government has helped to kick-start development of two potential COVID-19 vaccine candidates from Oxford University/AstraZeneca, and Imperial College London. While AZ's vaccine against the SARS-CoV-2 coronavirus is already in phase 3, Imperial's potential vaccine is at the start of the clinical trial process. And even if the trials do work out, there are concerns about who will receive them first as various governments attempt to make deals with pharma companies ahead of definitive trial results. While AZ has already promised to provide 400 million doses to the US and UK, and to supply doses to a host of other countries if the vaccine works. The latest from Imperial is that expects definitive trial results at the beginning of next year, and its candidate could be rolled out across the UK in the first half of next year. (Pharmaphorum July 13, 2020) VACCINE
UK Firms Plan Early Warning Detector for COVID-19 in Wastewater Sewage monitoring is being trialled as a way to spot new outbreaks of coronavirus, and three UK companies have now joined forces to try to develop a probe for this purpose. Integumen (York), Avacta (Cambridge UK) and Modern Water (London) are building on recent research findings that fragments of the SARS-CoV-2 virus can be detected in wastewater. The partners say they plan to develop a sensor that could be added quickly to Modern Water's Microtox sewage analysis system, and provide a way to spot COVID-19 spikes in near real-time. The sensor technology consists of a series of proteins that bind to the spike protein of the SARS-CoV-2 virus, provided by Avacta, which will be immobilised on silicon wafers developed by Integumen subsidiary Rinocloud for use in bacterial detection sensors. The Microtox system is already installed in more than 3,000 locations around the world to detect the presence of bacteria, viruses and toxins, but to date hasn't been used to identify a specific pathogen. (Pharmaphorum July 13, 2020) TESTING
UK Researchers: Llama Antibodies to Neutralise COVID-19 Antibodies derived from llamas have been shown to neutralise the SARS-CoV-2 virus in lab tests, according to researchers from the Rosalind Franklin Institute (Oxford), Oxford University, Diamond Light Source (Oxford) and Public Health England. They hope the antibodies, known as nanobodies due to their small size, could eventually be developed as a treatment for patients with severe COVID-19. Llamas, camels and alpacas naturally produce quantities of small antibodies with a simpler structure, that can be turned into nanobodies. The team engineered their new nanobodies using a collection of antibodies taken from llama blood cells. They have shown that the nanobodies bind tightly to the spike protein of the SARS-CoV-2 virus, blocking it from entering human cells and stopping infection. Using advanced imaging with X-rays and electrons at Diamond Light Source and Oxford University, the team also identified that the nanobodies bind to the spike protein in a new and different way to other antibodies already discovered. (Science Daily July 13, 2020) THERAPEUTIC
Immunity to COVID-19 Could be Lost in Months UK Study Suggests People who have recovered from Covid-19 may lose their immunity to the disease within months, according to research suggesting the virus could reinfect people year after year, like common colds. In the first longitudinal study of its kind, scientists at King's College London analysed the immune response of more than 90 patients and healthcare workers at Guy's and St Thomas' NHS Foundation Trust and found levels of antibodies that can destroy the virus peaked about three weeks after the onset of symptoms then swiftly declined. Blood tests revealed that while 60% of people marshalled a "potent" antibody response at the height of their battle with the virus, only 17% retained the same potency three months later. Antibody levels fell as much as 23-fold over the period. In some cases, they became undetectable. The study has implications for the development of a vaccine, and for the pursuit of "herd immunity" in the community over time. (The Guardian July 12, 2020)
Coronavirus: Quarantine rules end for dozens of destinations People arriving in the UK from 75 countries and British overseas territories, including France, Italy, Belgium, Germany and dozens of other countries no longer have to spend 14 days in quarantine. However, Scotland still requires people travelling from Spain to quarantine – unlike England, Wales and Northern Ireland. (BBC July 10, 2020) TRAVEL RESTRICTIONS
Oxford scientists form spinout to launch rapid COVID-19 virus test The COVID-19 pandemic demands availability of highly accessible and rapid testing around the world to detect SARS-CoV-2 and enable countries to emerge from lockdown with confidence. Scientists from the University of Oxford and Oxford Suzhou Centre for Advanced Research have developed a rapid test which detects the presence of virus which could be adapted for use in settings ranging from community care, schools, airports or home self-testing. Oxford University Innovation has supported the formation of a lean spin-out company named Oxsed Limited (Oxford), a social venture to commercialise and distribute the test, which will soon be certified with CE-mark, available in quantity with the commercial product name Oxsed RaViD Direct, with a cost of no more than £20 per test, which is considerably cheaper than most of the products currently on market. (University of Oxford July 8, 2020) TESTING
NHS England Will Roll Out Online COVID-19 Recovery Portal People in the UK who are recovering from coronavirus infections will be able to get advice from an online rehabilitation service later this month. The digital health portal, Your Covid Recovery, will eventually provide access to healthcare workers and advice for "tens of thousands" of patients who could have long-term health issues related to COVID-19. There have been 285,000 confirmed cases of COVID-19 in the UK since the start of the pandemic, with more than 100,000 requiring hospital treatment and just over 44,000 deaths at last count. (Pharmaphorum July 6, 2020) DIGITAL
Britain closes in on £500m COVID-19 vaccine deal with Sanofi/GSK Sanofi and GlaxoSmithKline look set to agree a £500m deal with Britain for the supply of 60 million doses of a potential COVID-19 vaccine. Last month, Sanofi said that it expects to start clinical testing of its experimental coronavirus vaccine in September, several months earlier than planned. The company added that it could have the vaccine ready for emergency use by as early as January. (PM Live July 6, 2020) VACCINE
UK study to research long-term health impact of COVID-19 Around 10,000 patients are expected to take part in one of the world's largest comprehensive research studies into the long-term health impacts of coronavirus on hospitalised patients which is being supported by £8.4 million from the UK government, through UK Research and Innovation and the National Institute for Health Research. Led by the NIHR Leicester Biomedical Research Centre, a partnership between the University of Leicester and the University Hospitals of Leicester NHS Trust, the PHOSP-COVID study will pull together a consortium of leading researchers and doctors from across the UK to assess and publish findings on the impact of COVID-19 on patient health and their recovery, including looking at ways to help improve the mental health of patients hospitalised with coronavirus and how individual characteristics – such as gender or ethnicity – might influence recovery. (PharmaTimes July 6, 2020) RESEARCH
Levels of depression and anxiety higher amongst those from BAME backgrounds during lockdown People from BAME backgrounds have had higher levels of depression and anxiety throughout the Covid-19 lockdown, as well as lower levels of happiness and life satisfaction, finds University College London's Covid-19 Social Study. In addition, whilst 21% of people from white backgrounds have reported being often lonely during lockdown, this figure has been 23% amongst those from BAME backgrounds. Thoughts of death, although affecting fewer than 15% of people, have been on average 1/3 higher in BAME groups and whilst fewer than 5% of people have reported self-harming during lockdown, these reports have been around 70% higher amongst BAME groups (4-7% reporting self-harming compared to 3-4%). Similarly on average fewer than 1 in 10 people have experienced psychological or physical bullying or abuse during lockdown, but reports have been around 80% higher amongst BAME groups (average 8-12% reporting each week compared to 5-6% in white ethnic groups). (UCL July 3, 2020) RESEARCH
One UK trial is transforming COVID-19 treatment. Why haven't others delivered more results? On 29 June, University of Oxford clinical scientists Martin Landray and Peter Horby changed how physicians around the world consider treating COVID-19—for the third time in little more than 3 weeks. The principal investigators of a UK megatrial called Recovery—Randomised Evaluation of COVID-19 Therapy (Oxford), which has been testing existing drugs as therapies for the new infection, the pair had just finished reviewing data from 1,596 patients who had received a combination of lopinavir and ritonavir, two antivirals known to curb HIV, and 3376 patients who had received only standard care. In a press release, they and their Recovery colleagues announced there had been no significant difference in the death rate between the two groups. "This could have worked. And it was a bust," says Eric Topol, director of the Scripps Research Translational Institute. "It was really important to clarify that." (Science Magazine July 2, 2020) TRIALS
Scottish firm to trial T cells as possible COVID-19 treatment TC BioPharma (Glasgow) said it would start clinical trials on a possible T cell treatment for COVID-19 at the Edinburgh Royal Infirmary, using gamma-delta T cells in a technique it has previously used on cancer patients. T cells are white blood cells that form a key part of the immune system, along with antibodies, and scientists are hopeful they could play a role in tackling the novel coronavirus pandemic. The organisers of the trial said that data showed severely affected COVID-19 patients might have a deficiency of T cells. The trial will be aimed at reducing the need for intensive care among hospitalised patients. (This is Money June 30, 2020) THERAPEUTIC
Genomics England taps up AWS and Lifebit to create cloud-based Covid-19 research environment Genomics England has joined forces with public cloud giant Amazon Web Services (AWS) and biomedical data processing company Lifebit to create a Covid-19-related genomic research platform. The project's aim is to "transform" how genomic data is used and made available to the medical research community around the world, and will initially focus on data analytics tasks pertaining to the global fight against the Covid-19 coronavirus. The data gleaned from the 100,000 Genomes Project will be used in the Covid-19 research, while the platform will also, in time, be used to generate insights from that data to help Genomics England in its quest to find out more about rare diseases and cancers. (Computer Weekly June 30, 2020) RESEARCH
AstraZeneca Reaches Supply Deal with Brazilian Government to Produce Millions of Doses of COVID-19 Shot As COVID-19 continues to rampage across the globe, Brazil stands alongside the US as the countries hardest hit with new infections and deaths. But AstraZeneca and its vaccine hopeful could be coming to save the day now that AZ and the Brazilian government have reached a new supply pact, inking a deal valued at $127 million to produce doses of the University of Oxford's adenovirus-based COVID-19 vaccine candidate, AZD1222, as the country combats a rising count of new infections. Brazil, which trails only the US in terms of total reported COVID-19 cases and deaths, will produce around 30 million doses of the vaccine, with roughly half that amount available by December. (FiercePharma June 29, 2020)
Government Unveils £200 Million Package to Help Innovative Businesses Innovative ideas and projects led by companies recovering from the impact of coronavirus may not be lost, thanks to a new £200 million fund launched at the weekend. The government has launched a Sustainable Innovation Fund, which will be open to UK companies which need urgent financial support to keep their cutting-edge projects and ideas alive. Funding totalling almost £200 million could go towards developing new technologies focused on making homes and offices more energy efficient to cut bills, creating ground-breaking medical technologies to treat infections and diseases, or reducing the carbon footprint of public transport in our towns and cities. (Business & Innovation Magazine June 29, 2020)
AstraZeneca, Daiichi Sankyo Working on Japanese Supply Deal for COVID-19 Vaccine AstraZeneca has picked up manufacturing partners at a rapid clip with a goal to produce 2 billion doses per year of the University of Oxford's adenovirus-based COVID-19 vaccine, AZD1222. And it may be close to adding to that partner list: AZ and Daiichi Sankyo are in talks to knock together a supply deal for Japan that would include fill-finish and storage duties. The supply talks come after AZ and the Japanese government agreed to sit down at the negotiating table to discuss a possible deal, Daiichi said. Daiichi Sankyo Biotech, a subsidiary of the Japanese drugmaker, plans to receive Oxford's undiluted vaccine, which it will finish at its own facilities. (FiercePharma June 26, 2020)
UK Groups Partner to Evaluate COVID-19 Vaccine Safety A new consortium has been established by the Drug Safety Research Unit (DSRU) (Southampton) and the Medicines Monitoring Unit (MEMO Research) at the University of Dundee to monitor the safety and effectiveness of COVID-19 vaccines. The new Consortium for Monitoring the Safety and Effectiveness of COVID-19 Vaccines will allow for monitoring at the 'post-marketing' stage, to ensure vaccines work as they should and fill in any gaps from pre-marketing trials. The DSRU and MEMO Research previously collaborated to monitor the safety of the new vaccines for swine flu during the 2009 pandemic, and DSRU has conducted enhanced safety surveillance on the seasonal flu vaccine every year since 2014. (PharmaTimes June 26, 2020)
Air pollution could help London transport planners fight COVID-19 Analysis of air pollution, COVID-19 cases and fatality rates in London demonstrates a connection between increased levels of nitrogen dioxide (NO2) and particulate matter (PM2.5) and higher risk of viral transmission. Scientists at the Universities of Birmingham and University of Cambridge say that this shows air pollution could be used as an indicator to rapidly identify vulnerable parts of a city such as London – informing decisions to suspend or reduce operation of buses, trains and Underground. (University of Birmingham June 25, 2020)
AstraZeneca Taps Scottish Firm for 10th COVID-19 Vaccine Supply Deal AstraZeneca has signed its 10th supply-and-manufacturing deal for its experimental COVID-19 vaccine with a Scotland-backed firm as AZ ramps up efforts for wider trials of the potential treatment. Symbiosis Pharmaceutical (Stirling) agreed to make and supply an unspecified number of units of the vaccine, AZD1222, for AZ to use in clinical trials. The companies did not provide any financial terms of the deal. CEO Pascal Soriot last month warned that AZ was running out of time to effectively test the vaccine as the number of cases decline in Europe. Brazil last week became the first country outside of the UK to begin human testing of the vaccine AZ licensed from the University of Oxford. About 3,000 people in Sao Paulo and Rio de Janeiro have enrolled for trials. Scotland's economic development agency, Scottish Enterprise, supported the establishment of Symbiosis Pharmaceutical in 2011 and provided it with capital. (Reuters June 24, 2020)
What human waste can tell us about COVID-19 The Quadrum Institute (Norwich), working with the Norfolk and Norwich University Hospital, is studying how often and for how long COVID-19 is present in the stool of people who have tested positive for COVID-19. And researchers at Bangor University are sampling wastewater from households across Wales in the hope of creating an early warning system for communities. (UKRI June 2020)
PrecisionLife Identifies 68 Genes Associated with High Risk of Severe COVID-19, Suggesting Opportunities for Genomic Biomarkers and New Treatment Options PrecisionLife (Oxford) has identified 68 genes associated with high-risk of developing severe COVID-19 by using AI-analysis of 929 hospitalized patients from the UK Biobank. The damaging immune response factors identified are common across all patients with all co-morbidities, giving the potential for biomarkers to stratify people at high-risk of severe COVID-19. A new cluster of genes was identified converging on plasma membrane repair, clotting and wound healing. And several druggable protein targets and pathways were found, creating new opportunities for drug repurposing and accelerated drug development. (Press release June 25, 2020)
UK Launches New National COVID-19 Test Validation Project The UK government is launching a national research program, in collaboration with a number of universities, NHS trusts and medical research groups, to evaluate the accuracy of new coronavirus diagnostic tests and how well they perform in different settings. The COVID-19 National DiagnOstic Research and Evaluation Platform, or CONDOR, will be funded by the National Institute for Health Research, UK Research and Innovation, Asthma UK and the British Lung Foundation. The program will be led by the Manchester University NHS Foundation Trust, the University of Manchester and the University of Oxford in collaboration with four NIHR Medtech and IVD Co-operatives as well as the University of Nottingham and the National Measurement Laboratory. It will also collaborate with NICE to assess individual tests' benefits. (Fierce Biotech June 24, 2020)
Town in UK Takes Steps to Test Entire Population for Coronavirus Southampton is about to start testing thousands of people for the coronavirus each week, coordinated by the University of Southampton, using easily collected saliva and a cheap, quick way of detecting the virus. If the initial trial is successful, the aim is to test the town's entire population of 250,000 people every week to see if this can rapidly halt the virus' spread. (New Scientist June 24, 2020)
Air pollution could help London transport planners fight COVID-19 Analysis of air pollution, COVID-19 cases and fatality rates in London demonstrates a connection between increased levels of nitrogen dioxide (NO2) and particulate matter (PM2.5) and higher risk of viral transmission. Scientists at the Universities of Birmingham and University of Cambridge say that this shows air pollution could be used as an indicator to rapidly identify vulnerable parts of a city such as London – informing decisions to suspend or reduce operation of buses, trains and Underground. (University of Birmingham June 25, 2020)
Coronavirus: Human trial of new vaccine begins in UK Volunteers have begun being immunised with a new UK coronavirus vaccine developed by Imperial College London. About 300 people will have the vaccine over the coming weeks, with another 6,000 being planned for October. Volunteers are to get two shots of this mRNA vaccine candidate, four weeks apart. Tests in animals suggest the vaccine is safe and triggers an effective immune response. (BBC June 24, 2020)
Oxford University Starts Human Trial of Potential COVID-19 Vaccine in Brazil Oxford University started human clinical trials for its potential COVID-19 vaccine in Brazil, one of the worst-hit countries and current epicentre, over the last weekend. Vaccine sponsor Lemann Foundation said in a statement that the trials will be performed on 2,000 health workers volunteers in Sao Paulo, Brazil's most populous city, and 1,000 people in Rio de Janeiro. (Republic World June 23, 2020)
Studies at Pirbright demonstrate two doses of Oxford University's COVID-19 vaccine boosts immune response in pigs The Pirbright Institute (Oxford), working in collaboration with the University of Oxford, have successfully shown that two doses of the ChAdOx1 nCoV-19 (AZD1222) vaccine produce a greater antibody response than a single dose in pigs. The new vaccine, which was developed by a team of scientists at the Jenner Institute (Oxford), is a chimpanzee adenovirus vaccine vector that contains the spike protein from SARS-CoV-2. Phase 1 human clinical trials of the single dose vaccine have already begun following research that showed that macaques were protected against lung disease after a single immunisation. Volunteers are now being recruited for the next phase of human trials. (Pirbright Institute June 23, 2020)
New coronavirus saliva test to be trialled in Southampton A weekly COVID-19 testing model using a promising new 'no-swab' saliva test [developed by OptiGene (Horsham)] is being piloted in Southampton from this week. People taking part in the trial will complete coronavirus tests at home by putting their saliva into a sample pot every week to test for current infections of the virus, potentially increasing testing capacity and accessibility. GP staff, other essential key workers, university employees and members of their households will be among the first to participate in the pilot. Samples will be collected from homes by University of Southampton staff or returned to an agreed location on a weekly basis, and participants will receive test results within 48 hours. (PharmaTimes June 23, 2020)
GSK/Clover's COVID-19 vaccine moves into human trials GlaxoSmithKline's scientific collaboration with Chinese biotech Clover Pharmaceuticals to develop an adjuvanted COVID-19 vaccine is now being tested in human clinical trials. Clover has initiated a Phase I clinical study assessing the potential of combining its COVID-19 S-Trimer vaccine (SCB-2019) with GSK's pandemic adjuvant system, which can reduce the amount of protein required per vaccine dose. The moves rides on the back of promising preclinical data indicating the beneficial effect of GSK's pandemic adjuvant for the SCB-2019 vaccine candidate, "with high neutralising antibody levels elicited in multiple animal species," the UK drug giant noted. (PharmaTimes June 22, 2020)
UK team awarded grant for 'second wave' COVID-19 drug hunt A UK research group has been given £2.2 million in funding to seek out additional drugs to treat COVID-19, in case the first wave of therapies fail to show a benefit. The money has been awarded to AGILE, a project that aims to rapidly identify drugs to help treat and prevent COVID-19 which is led by the University of Liverpool. AGILE has been awarded the grant by Unitaid, a non-governmental organisation that focuses on improving the health of low- and middle-income countries, and is part of $30 million in funding by the NGO earmarked for pandemic projects. The aim is to identify backup compounds if the drugs currently at the forefront of clinical testing for COVID-19 fail to live up to their early promise, which has already been seen with antimalarial hydroxychloroquine, an early front-runner now all but abandoned as a candidate. (PharmaPhorum June 19, 2020)
Social media users more likely to break COVID-19 lockdown rules – study People who get information about coronavirus from social media platforms such as Facebook and YouTube are more likely to believe conspiracy theories about COVID-19 and to have broken lockdown rules, research has found. The research by King's College London and Ipsos MORI was based on three separate surveys and has been published in a peer-reviewed article by KCL's academics and in the journal Psychological Medicine. (PharmaPhorum June 18, 2020)
Government authorises use of dexamethasone for COVID-19 The UK has authorised immediate use of dexamethasone on the NHS, widening access to the first coronavirus treatment proven to reduce the risk of death. Doctors can now administer the anti-inflammatory to all UK hospitalised COVID-19 patients requiring oxygen, including those on ventilators. The move follows data from the UK RECOVERY trial showing that the drug cut the risk death in COVID-19 patients on ventilation by as much as 35% and patients on oxygen by 20%, reducing the total 28-day mortality rate by 17%. Funded by the UK government, via the National Institute for Health Research and UK Research and Innovation, the Oxford University UK RECOVERY trial is the first clinical trial anywhere in the world to show a treatment provides significant impact in reducing patient mortality. The RECOVERY trial (Randomised Evaluation of COVid-19 thERapY) is assessing a range of potential treatments for COVID-19. Over 11,500 patients have been enrolled so far, from over 175 NHS hospitals across the UK. (PharmaTimes June 18, 2020)
Oxford COVID-19 Government Response Tracker Governments are taking a wide range of measures in response to the COVID-19 outbreak. This tool aims to track and compare policy responses around the world, rigorously and consistently. Developed at the University of Oxford, the Oxford COVID-19 Government Response Tracker (OxCGRT) systematically collects information on several different common policy responses that governments have taken to respond to the pandemic on 17 indicators such as school closures and travel restrictions, scores the stringency of such measures, and aggregates these scores into a common Stringency Index. Such information on which governments have taken which measures, and when, can help decision-makers and citizens understand the robustness of governmental responses in a consistent way, aiding efforts to fight the pandemic. It now has data from more than 160 countries. The data is also used to inform a 'Lockdown rollback checklist' which looks at how closely countries meet four of the six WHO recommendations for relaxing 'lockdown'. The tool can be accessed here.
G42 and ONT Co-Develop Ultra-Scalable Solution for COVID-19 Detection (UAE) Group 42 (G42), an AI and cloud computing company based in the United Arab Emirates, and advanced-sequencing company Oxford Nanopore Technologies have developed a population-scale technology that rapidly and accurately detects SARS-CoV-2, the virus that causes COVID-19. The end-to-end solution will be officially launched within weeks. With ultra-high parallel processing capacity, the new technology has the potential to transform the diagnostics industry globally. This innovation uses the LamPORE assay, which is based on the LAMP (loop-mediated isothermal amplification) technique and Oxford Nanopore's rapid sequencing platform, in combination with the high-throughput automation, sample processing and reporting workflows developed by G42. (Nanopore Tech June 9, 2020)
Cambridge researcher confirms reproducibility of high-profile Imperial College coronavirus computational model The code, script and documentation of the 16 March report group led by Professor Neil Ferguson of Imperial College, which is available on Github, was subject to an independent review led by Dr Stephen Eglen, from University of Cambridge's Department of Applied Mathematics and Theoretical Physics. Eglen co-founded Codecheck last year to help evaluate the computer programs behind scientific studies. The model suggested that there could be up to half a million deaths in the UK if no measures were taken to slow the spread of the virus, and has been cited as one of the main reasons that lockdown went into effect soon after. (University of Cambridge June 9, 2020)
Kawasaki-like syndrome linked to COVID-19 in children is a new condition In April, researchers in the UK and several European countries with high numbers of COVID-19 cases recognised a new inflammatory syndrome in children that was similar to Kawasaki disease, a rare syndrome known to affect young children. In a paper published in the Journal of the American Medical Association, researchers have identified the main symptoms and clinical markers of the new syndrome. This will help clinicians diagnose and treat the condition and researchers to understand it further and find new treatments. The study, led by Imperial College Academic Health Science Centre researchers, involved clinicians and academic partners in hospitals across England, including Great Ormond Street Hospital and the Evelina London Children's Hospital, as well the Kawasaki Disease Research Center at the University of California San Diego. (Imperial College London June 8, 2020)
Birmingham designed test confirms COVID-19 as trigger for rare Kawasaki-like syndrome in children This latest research demonstrates the value of an antibody test, developed by a team at the University of Birmingham, to confirm the diagnosis of children hospitalised with symptoms consistent with PIMS-TS. All of the children tested negative for the SARS-CoV-2 virus by PCR. This research was the product of a collaboration between the University of Birmingham, Birmingham Health Partners, Birmingham Women's and Children's NHS Foundation Trust, University Hospitals Birmingham NHS Foundation Trust, the University of Southampton and The Binding Site Group (Birmingham). (University of Birmingham June 5, 2020)
The neurobiology of social distance: why loneliness may be the biggest threat to survival Never before have we experienced social isolation on a massive scale as we have during the evolving COVID-19 pandemic. A new paper published in the journal Trends in Cognitive Sciences explores the wide-ranging, negative consequences that social isolation has on our psychological well-being and physical health, including decreased life span. The paper was co-authored by Associate Professor Danilo Bzdok (McGill University and Mila Quebec Artificial Intelligence Institute) and Emeritus Professor Robin Dunbar (University of Oxford). Through examining a broad range of studies, a full picture emerged of the severe impact that loneliness can have, namely that: having strong interpersonal relationships is critical for survival across the entire lifespan; social isolation is a significant predictor of the risk of death; insufficient social stimulation affects reasoning and memory performances, hormone homeostasis, brain grey/white-matter, connectivity and function, as well as resilience to physical and mental disease; feelings of loneliness can spread through a social network, causing negatively skewed social perception, escalating morbidity and mortality, and, in older people, precipitating the onset of dementia, such as Alzheimer's disease. (University of Oxford June 5, 2020)
Proteins in COVID-19 patients' blood could predict severity of illness, study finds Scientists have found 27 key proteins in the blood of people infected with COVID-19 which they say could act as predictive biomarkers for how ill a patient could become with the disease. In research published in the journal Cell Systems, scientists at Britain's Francis Crick Institute and Germany's Charite Universitaetsmedizin Berlin found the proteins are present in different levels in COVID-19 patients, depending on the severity of their symptoms. The markers could lead to the development of a test that would help doctors predict how ill a patient might get when infected with the new SARS-CoV-2 coronavirus, they said, and could also provide new targets for the development of potential treatments for the disease. (Reuters June 2, 2020)
New COVID-19 database for preclinical therapies The Academy of Medical Sciences has launched a new database for early stage UK COVID-19 research to boost collaboration and map the preclinical discovery landscape. The aim is to help researchers identify collaborations, share expertise, materials and methods; avoid duplicating effort; and prioritise the most promising research. Researchers from across academia and industry are asked to submit projects to this database through a short optional survey and will publish the results through our new open access database: http://covidpipeline.acmedsci.ac.uk/ (Academy of Medical Sciences June 1, 2020)
Black and Asian Groups Are at Higher Risk of Covid-19 Infection New UK Biobank research, led by the University of Glasgow and published in BMC Medicine, has found that black and south Asian ethnic groups have a higher risk of testing positive with SARS-CoV-2, the virus which causes COVID-19. These groups were also at a higher risk of testing positive while attending hospital, suggesting they were also at greater risk of severe disease from the virus. These risks remained largely unchanged even when accounting for pre-existing health conditions, health-related behaviours (such as smoking) and the likelihood of working for the health service. However, socioeconomic differences seemed to partly but not wholly explain ethnic differences in COVID-19. (University of Glasgow May 29, 2020)
University-led COVID19 drug trial expands into home testing The trial of an inhaled drug that could prevent worsening of COVID19 in those most at risk is to be expanded to dose patients in the home setting. In March, the University of Southampton and Synairgen (Southampton) began clinical tests of SNG001, an inhaled formulation of the naturally occurring antiviral protein interferon beta 1a on patients with COVID19. This new phase follows receipt of the necessary approvals to expand from the original 100 patients, to include enrolling an additional 120 patients in the home environment. (University of Southampton May 26, 2020)
Oxford COVID-19 vaccine to begin phase II/III human trials University of Oxford researchers have begun recruiting for the next phase in human trials of a COVID-19 vaccine in human volunteers. The phase I trial in healthy adult volunteers began in April. More than 1,000 immunisations have been completed and follow-up is currently ongoing. The next study will enrol up to 10,260 adults and children and will involve a number of partner institutions across the country. The phase II part of the study involves expanding the age range of people the vaccine is assessed in, to include a small number of older adults and children. For these groups, researchers will be assessing the immune response to the vaccine in people of different ages, to find out if there is variation in how well the immune system responds in older people or children. The phase III part of the study involves assessing how the vaccine works in a large number of people over the age of 18. This group will assess how well the vaccine works to prevent people from becoming infected and unwell with COVID-19. (University of Oxford May 22, 2020)
Risk factors associated with severe and fatal cases of COVID-19 identified Age, male sex, obesity, and underlying illness have emerged as risk factors for severe and fatal cases of COVID-19 in the UK, according to the largest cohort study published in the BMJ. According to the Department of Health COVID-19 can be more severe in older people and people with chronic heart, lung, liver and kidney disease, a weakened immune system, diabetes, and some cancers. However, less is known about how the virus exploits age, sex and other underlying health conditions. To address this knowledge gap, ISARIC4C, a consortium of researchers from the University of Liverpool, University of Edinburgh and Imperial College London, analysed data from 20,133 patients with COVID-19 admitted to 208 acute care hospitals in England, Wales, and Scotland between 6 February and 19 April 2020. (University of Liverpool May 22, 2020)
AstraZeneca Scores $1.2 Billion From US, Signs Up To Deliver Hundreds of Of Millions Of COVID-19 Vaccines Only days after Moderna reported positive early results for its potential COVID-19 vaccine, AstraZeneca has stolen the spotlight back, scoring a $1.2 billion contribution from the US for development, production and delivery of its potential shot starting this fall. The vaccine, developed by the University of Oxford's Jenner Institute, contains the genetic material of SARS-CoV-2 spike protein. It isn't replicating, so it can't cause an ongoing infection in recipients, AZ says. The company hopes the vaccine can deliver a strong immune response from one dose by triggering the body to produce the spike protein and attack the novel coronavirus upon infection. AZ has signed up to deliver 400 million doses through its initial supply agreements. The US deal—through the HHS' BARDA agency—follows a UK pact unveiled Sunday for 100 million total doses. (FiercePharma May 21, 2020)
$1.2 Billion from US to Drugmaker to Pursue Coronavirus Vaccine The Trump administration announced a grant to AstraZeneca, which has licensed a potential vaccine that is in trials by Oxford University. The deal with AZ is the fourth and by far the largest vaccine research agreement that the department has disclosed. The money will pay for a Phase 3 clinical trial of a potential vaccine in the US this summer with about 30,000 volunteers. The Health & Human Services statement said the agency and AZ "are collaborating to make available at least 300 million doses," and projected that the first doses could be available as early as October. (New York Times May 21, 2020)
UK Hospitals Test Trump's Theory That Hydroxychloroquine Wards Off COVID-19 The world's largest trial into hydroxychloroquine as a preventive treatment for COVID-19 is beginning in the UK. Hydroxychloroquine has had a bad press recently after president Donald Trump announced he was taking it to reduce his chances of picking up the infection, even though it has yet to be proven in this use. But scientists think that there is a rationale for using hydroxychloroquine as a way of lowering the infection rate, particularly among those likely to be exposed such as healthcare workers. Already approved to treat malaria and certain inflammatory diseases, hydroxychloroquine has some well-documented side effects, but could prevent the SARS-CoV-2 coronavirus from entering cells by altering their pH. The COPCOV trial is being run at the Brighton and Sussex University Hospitals and at the John Radcliffe Hospital in Oxford. (Pharmaphorum May 21, 2020)
Despite App Delay Johnson Says UK Will Have World Beating Contact Tracing Prime Minister Boris Johnson has insisted that the UK's contact tracing will be in place next month, but the NHS' smartphone app will only play a minor role at that time. Instead, the government will rely on 25,000 contact tracers who will be able to track 10,000 new cases a day, a low-tech approach based on infected individuals listing all the people they have had prolonged, recent contact with – who would then be contacted by phone or email. In the absence of a vaccine, tracking and tracing people infected with the SARS-CoV-2 virus has been credited with bringing the COVID-19 outbreak under control in countries such as China and South Korea. Part of that success has been attributed to the use of digital contact tracing using smartphones, however the UK is now downplaying the importance of its mobile app as it pushes its traditional but more labour-intensive approach. The official stance is now that the mobile app is a complement to old-school contact tracing, rather than the foundation of its system. (Pharmaphorum May 21, 2020)
Rolling 50/30 day cycle of lockdown and relaxation could be a useful option for managing COVID-19, model suggests An alternating cycle of 50 days of strict lockdown followed by 30 days of easing could be an effective strategy for reducing the number of COVID-19-related deaths and admissions to intensive care units, say an international team of researchers led by Cambridge University. It is unclear what the frequency and duration of such dynamic interventions should be and which strategy could be adapted globally across countries with diverse health and economic infrastructures. To address these uncertainties, an international team of researchers from the Global Dynamic Interventions Strategies for COVID-19 Collaborative Group modelled three scenarios across sixteen countries, from Belgium to India, that vary in setting and income. Their results are published today in the European Journal of Epidemiology. (University of Cambridge May 20, 2020)
£40 million confirmed for businesses tackling post-COVID-19 impact UKRI's Innovate UK has confirmed that over 800 UK R&D-intensive businesses and technology companies will share grant funding of £40 million – double the amount planned – to develop new projects and services designed to boost economic recovery from the impact of COVID-19. Following record-breaking levels of interest, these organisations will drive forward technological advances in areas including delivery services, food manufacturing, retail and transport, addressing new and unique challenges arising from the COVID-19 impact. (UKRI May 20, 2020)
After Signing Up to Deliver UK Shots First, AstraZeneca Talks to Supply COVID-19 Vaccines Worldwide AstraZeneca, partnered with the University of Oxford on a leading COVID-19 vaccine candidate, has already inked a deal to supply millions of doses to the UK. Now, the drugmaker is scouting for partnerships to make the potential vaccine available worldwide. The drugmaker is in talks with global groups and governments "with the aim of delivering a safe, effective and globally accessible vaccine as quickly as possible," a spokesman told Reuters. The company will make "every effort we can [to] deliver these doses at no profit while at the same time working on parallel supply chains to supply the world," the spokesman added. (FiercePharma May 19, 2020)
Mayo Clinic selects UK startup's AI tool to gain insights on Covid's effect on the heart A young UK startup, Ultromics (Oxford), is collaborating on a research study with Mayo Clinic to use an FDA-cleared automated echocardiogram assessment and quantification tool to unlock the mysteries of how Covid-19 attacks the heart. Artificial intelligence in healthcare cut its teeth in radiology with many companies developing algorithms to read MRI and CT scans and catch things that the human eye doesn't see. (MedCity News May 18, 2020)
Oxford University and NIH COVID-19 Vaccine Shows Success In Rhesus Macaques A new study has shown that a single dose of a potential vaccine to prevent pneumonia caused by COVID-19 is successful in non-human primates. The research was conducted by the US NIH, in collaboration with researchers from the University of Oxford. The scientists reveal that a single dose of ChAdOx1 nCoV-19, an investigational vaccine against SARS-CoV-2, protected six rhesus macaques from pneumonia caused by COVID-19. Based on these data, a Phase I trial of the candidate vaccine began on 23 April in healthy volunteers in the UK. The vaccine was developed at the University of Oxford's Jenner Institute. It uses a replication-deficient chimpanzee adenovirus to deliver a SARS-CoV-2 protein to induce a protective immune response. (Drug Target Review May 18, 2020)
UK Biobank Launches COVID-19 Immunity Study The UK Biobank is launching a large-scale long-term study to track the spread of SARS-CoV-2 in the general population and to understand levels of immunity and the role of genetics. The study is led by the UK Biobank, supported by the Department of Health and Social Care, and was developed by the Wellcome Trust. It aims to enroll 20,000 existing Biobank participants, as well as their adult children and grandchildren, from England, Scotland, and Wales. The plan is to conduct antibody tests to determine what proportion of the population has already been infected, how long immunity lasts, and why the virus affects different people in different ways. (GenomeWeb May 18, 2020)
UKRI funding to expose 'semi-fake news' and build public's 'fake news immunity' A University of Liverpool led project will attempt to combat the online coronavirus "infodemic" by helping the media and public identify 'semi-fake news' and build 'fake news immunity', after securing more than £200,000 UKRI funding. The proposal defines semi-fake news as information that does not contain outright mistruths, but instead uses selective existing facts – such as partial scientific results or single anecdotes – to reach false evaluations. (University of Liverpool May 18, 2020)
Babylon Makes Coronavirus Antibody Test Available to Anyone in UK A finger-prick blood test that identifies people previously infected with the new coronavirus – offered by Babylon Health – is now available to anyone in the UK willing to pay a £69 fee. The test – which Babylon says is being offered at cost – can be taken at home but won't give an immediate results as the sample needs to be sent for analysis in a laboratory. The digital health specialist has launched the service shortly after two other lab-based antibody tests from heavyweight diagnostics firms Roche and Abbott have been cleared for use by public health bodies in England, Scotland and Wales. These have been described as "game-changing" by the UK government, but NHS use will be reserved for use initially by health and care workers so may not be available to the general public for some time. Experts are also stressing that for the time being at least there's no way to tell if having antibodies to the virus means you have immunity, and whether or not you can pass the virus on to other people. (Pharmaphorum May 15, 2020)
Balancing the Two Enabled by the circumstances of the COVID-19 pandemic, researchers in the UK have been able to sift through the medical records of about 17 million people while safeguarding their privacy, the Economist reports. While the researchers used this data to examine which populations — men, older people, and people of fewer means, as they report in a medRxiv preprint — might be more severely affected by COVID-19, the Economist writes that the method the University of Oxford's Ben Goldacre and his colleagues employed is also interesting. The approach, dubbed OpenSafely, did not remove or copy patients' electronic medical records for analysis, but instead examined them in place, logging each query the researchers sent. (GenomeWeb May 14, 2020)
First coronavirus antibody test given approval by Public Health England One hundred per cent accuracy of test developed by Swiss firm Roche has been confirmed by experts at Public Health England's Porton Down facility last week in a breakthrough that could be key to easing the UK's lockdown restrictions. The Department of Health is in negotiations with the Swiss healthcare company Roche to buy millions of the kits. (The Telegraph May 13, 2020)
Study sets benchmark for cost of repurposed coronavirus drugs Scientists have warned that the main drugs being repurposed for COVID-19 could end up being too expensive for many people around the world – unless drugmakers are prepared to sell them at cost or close to it. The team of researchers from the University of Liverpool and Imperial College London in the UK, Australia's Burnet Institute, and Howard University in the US crunched the numbers on the front-runner coronavirus drugs to see just how much it should cost to manufacture them, and concluded that they could all be made for less than $1.50 per day, and for just cents in some cases. The study is sure to lend ammunition to the emerging debate about just how much the drugs being repurposed for use in COVID-19 will eventually cost if they prove effective in trials, and how much profit – if any – the companies selling them should make. (PharmaPhorum May 12, 2020)
Roll-out of coronavirus behaviour change website will help public transition to 'new normal' An evidence-based, behaviour change website, already proven successful in reducing infection transmissions for seasonal and swine flu, has been rapidly redeveloped and adapted in response to coronavirus. The researchers behind 'Germ Defence' from Universities of Bristol, Bath and Southampton hope that the quick redevelopment of the site for COVID-19 will help the public to shift behaviours. The 'Germ Defence' website draws on behaviour change techniques to help users think through and adopt better home hygiene and stronger infection control. Developed by health experts and psychologists, previous research into its effectiveness, involving a study of over 20,000 people, found that users of the site were less likely to catch flu or other viruses; and if they did become ill, on average, their illnesses were shorter and milder. (University of Bristol May 11, 2020)
UK rolls out principle trial to evaluate potential COVID-19 treatments in the community Researchers at the University of Oxford are rolling out a UK trial to assess whether low-risk treatment in the community can help to reduce symptoms of COVID-19 in older patients, help them to recover more quickly, and so reduce the need for hospitalization. The Platform Randomized Trial of Interventions against COVID-19 in Older People (PRINCIPLE) study will initially evaluate the malaria drug, hydroxychloroquine, in patients with COVID-19 symptoms, including those aged 50–64 years who have certain pre-existing illnesses, and any individual aged over 65 years who has had COVID-19 symptoms for less than 15 days. (Genetic Engineering News May 12, 2020)
GSK taps experimental arthritis antibody to calm cytokine storm hitting COVID-19 patients GlaxoSmithKline is hard at work with partner Sanofi in getting a vaccine tested for COVID-19, but this morning it said it was now also entering the race to treat patients already hit with the disease. Specifically, GSKsays it has "identified" a monoclonal antibody from its pipeline, anti-GM-CSF (granulocyte macrophage colony-stimulating factor) otilimab, as a "potential treatment for patients who have been hospitalised with severe pulmonary complications related to COVID-19." It plans to start midstage testing in the coming weeks in around 800 patients in a randomized, placebo-controlled trial. The drug is already in trials for arthritis, but like other meds, including some repurposed efforts, GSK hopes its therapy can help those with COVID-19 who are hit with a secondary complication known as a cytokine storm. This can be fatal and comes as a result of an overreaction of the body's immune system; it's also seen in other infections such as influenza. (FierceBiotech May 7, 2020)
US, UK security agencies warn state-based hackers targeting healthcare, medical research Cybersecurity authorities in the US and UK are warning that nation-state hackers are after intellectual property and medical research related to COVID-19 treatments. In a joint alert, the US Cybersecurity and Infrastructure Security Agency and Britain's National Cyber Security Centre warned that advanced persistent threat groups are attacking healthcare policy makers and medical research organizations to steal information about efforts to contain the coronavirus outbreak. (FierceHealthcare May 6, 2020)
AI tool spots 59 possible COVID-19 drugs in UK Biobank data Scientists at UK biotech PrecisionLife (Oxford) say they have used the UK Biobank to identify human genes that can increase the risk of getting seriously ill with COVID-19, and find drugs that could treat the disease. The UK Biobank – which has DNA and other samples from 500,000 volunteers as well as detailed health information – was mined by the researchers to see if they could find genetic differences to explain why some people develop severe illness when infected with SARS-CoV-2, the virus that causes COVID-19. They found no fewer than 59 drug candidates that might be repurposed as treatments to increase the survival rate of the roughly two-thirds of patients who develop sepsis while suffering from severe COVID-19. (Pharmaphorum May 6, 2020)
UK says coronavirus contact tracing app could be nationwide in weeks Testing of an NHS contact-tracing app that could help the UK emerge from lockdown is now underway in the Isle of Wight, starting with NHS workers and council staff. The smartphone app developed by NHSX is part of the UK's 'test, track, trace' strategy to relax social distancing measures. If the first phase of implementation is successful it could be rolled out across England by the middle of May, and nationwide within the next few weeks. As an easing of the lockdown is considered to help limit damage to the economy, the plan is to combine widespread testing with contact-tracing to monitor and reduce any future COVID-19 outbreaks, according to the government. (PharmaPhorum May 6, 2020)
SARS-COV-2 has not mutated into different types, new research confirms Recent research had suggested that more than one type of SARS-CoV-2 was now circulating in the pandemic, with one strain being more aggressive and causing more serious illness than the other. Now, using analysis of SARS-CoV-2 virus samples from the pandemic, scientists at the MRC-University of Glasgow Centre for Virus Research have been able to show that only one type of the virus is currently circulating. (University of Glasgow May 6, 2020)
AI-based precision medicine mining of UK Biobank finds 13 human COVID risk genes Data scientists from UK-headquartered AI precision medicine company, PrecisionLife (Oxford), have used their proprietary AI enabled precision medicine platform to identify 59 repurposing drug candidates that could be used to develop new therapeutic strategies to increase the survival rate of patients who develop sepsis while suffering from severe COVID-19. PrecisionLife analysed patient datasets compiled by UK Biobank. (Automation Magazine May 6, 2020)
Covid virus images shared for global science community Scientists at the University of Dundee and the EMBL's European Bioinformatics Institute (EMBL-EBI) have published online some of the largest and highest resolution images yet recorded of the SARS-CoV-2 virus, the cause of the Covid-19 pandemic. (Life sciences in Scotland May 4, 2020)
Drug trial aims to treat severe outcome of COVID-19 The University of Dundee is leading a major new clinical trial of a drug it is hoped may help to prevent the worst ravages of COVID-19. Researchers from the University's School of Medicine are partnering with global biopharmaceutical company Insmed Incorporated to conduct trials of brensocatib (formerly known as INS1007), a drug being developed to treat lung inflammation, in COVID-19 patients. Insmed will provide funding and clinical drug supply for the STOP-COVID19 (Superiority Trial of Protease inhibition in COVID-19) trial. The Dundee researchers will explore whether brensocatib can reduce the incidence of acute lung injury and prevent mechanical ventilation. It is hoped that the treatment will also lead to patients spending fewer days dependent on oxygen and shorter periods of time in hospital, reducing the burden on healthcare systems. (Life sciences in Scotland May 4, 2020)
Inhaled interferon beta being tried in COVID-19 patients A new drug developed by UK scientists to treat Covid-19 patients is being trialled at University Hospital Southampton. Developed by UK bio-tech company Synairgen (Southampton), it uses a protein called interferon beta, which our bodies produce when we get a viral infection. Initial results from the trial are expected by the end of June. There are currently few effective treatments for coronavirus with doctors relying on patients' immune systems. (BBC May 4, 2020)
January? Autumn? Doctors Debate Arrival for COVID Vaccine Researchers continue to debate how fast a coronavirus vaccine may be available as states and nations look for a fast track to recovery from the pandemic's economic toll, with January or even the fall now on the timetable. British scientists hope to see a "signal" on whether their vaccine candidate is working by June, John Bell, professor of medicine at Oxford University. The chances are "pretty good" of a vaccine within the year, Bell said on NBC's "Meet the Press." He downplayed a colleague's suggestion that there's an 80% chance, though. Vaccines can typically take at least several years to develop. (Bloomberg May 3, 2020)
Study of more than 16,700 COVID-19 patients identifies characteristics of severe disease To answer many urgent questions about the characteristics of people who are most severely affected by the virus and what happens to them in hospital, a study – called 'ISARIC4C' – has analysed data obtained from 16,749 COVID-19 hospital patients in the UK. The study is led by researchers from the University of Edinburgh, University of Liverpool, and Imperial College London, and was funded by UKRI as part of the UKRI/DHSC/NIHR COVID-19 rapid research response. The analysis found that, overall, 49% of the COVID-19 hospital patients were discharged alive, 33% had died and 17% continued to receive care at date of reporting. Admission to high dependency or intensive care units was required for 17% of patients and of these, 31% were discharged alive, 45% died and 24% continued to receive care at the reporting date. Of those receiving mechanical ventilation, 20% were discharged alive, 53% died and 27% remained in hospital. The commonest comorbidities were chronic cardiac disease (29%), uncomplicated diabetes (19%), non-asthmatic chronic pulmonary disease (19%) and asthma (14%); however 47% had no documented reported comorbidity. (UKRI April 30, 2020)
GSK sees 'modest' impact on trials, getting head down for 'busy few months' on COVID-19 work GlaxoSmithKline is following suit with fellow British Big Pharma AstraZeneca in downplaying the overall risk to its trials during the pandemic. AZ said in its financials this week that it wasn't expecting much of a hit on its late-stage trials, many of which are focused around its checkpoint inhibitor cancer drug Imfinzi. Now, GSK is saying it's also confident it won't be too hard done by in terms of trial delays, with Chief Scientific Officer Hal Barron saying in its first-quarter results this is due to "the ability for us to come up with somewhat novel ways of doing these trials, we're confident that the impact is modest." (FiercePharma April 30, 2020)
The Oxford lab leading the race for a coronavirus vaccine says it hopes to get an idea of whether it works on humans in mid-June The University of Oxford team racing to find a coronavirus vaccine say it hopes to get an early idea of whether it works on humans in mid-June [per John Bell, a regius professor of medicine at the university]. Human trials of ChAdOx1 nCoV-19 (funded by UK government) began in Oxford on April 23, following successful tests on rhesus macaque monkeys in late March. John Bell also announced a partnership with the British pharmaceutical giant AstraZeneca meant to help scale up production should the vaccine be approved. (Business Insider April 30, 2020)
Are you more likely to die of covid-19 if you live in a polluted area? Marco Travaglio and his colleagues at the University of Cambridge overlaid nitrogen dioxide (NO2) and nitrogen oxide (NO) levels from more than 120 monitoring stations across England with figures on coronavirus infections and deaths. They found a link between poor air quality and the lethality of covid-19 in those areas. (New Scientist April 30, 2020)
UK initiative aims to cut COVID-19 drug development to a few weeks A new UK trial initiative aims to cut the design phase of clinical studies for potential COVID-19 drugs from around 18 months to a few weeks. The ACCORD-2 collaboration is examining the effectiveness of repurposed medicines, potential new drugs, and as yet unlicensed therapies in treating COVID-19 patients. Drug compounds that demonstrate effectiveness and safety in the early clinical trials stage will then be moved rapidly onto large-scale research platforms such as the Randomised Evaluation of COVID Therapy (RECOVERY) trial. The study is funded by the UK's Department of Health and Social Care and UK Research and Innovation. (Pharmaphorum April 29, 2020)
Why it'll still be a long time before we get a coronavirus vaccine Trials of experimental coronavirus vaccines are already under way, but it's still likely to be years before one is ready and vaccination may not even be possible. Many UK newspapers recently celebrated the first volunteer to receive an injection as part of a safety trial of an experimental coronavirus vaccine led by the University of Oxford, involving 1100 adults, half of whom will receive the vaccine while the other half will get a meningitis vaccine as a control. But while there are claims that it could be possible for a vaccine to be ready within a year, the chances of this happening remain slim. (New Scientist April 29, 2020)
The world's largest vaccine maker is producing 40 million units of a coronavirus vaccine on trial in Oxford, without knowing whether it works At its own risk and cost, the Serum Institute of India says it will produce 5 million units of the (University of Oxford ChAdOx1 nCoV-19) vaccine a month, for six months, to get ahead of demand. (Business Insider April 27, 2020)
Study of twins reveals genetic effect on COVID-19 symptoms Symptoms of Covid-19 appear to be partly down to genetic makeup, researchers at King's College London have discovered. The finding is based on data collected through the Covid-19 Symptom Tracker app, launched by the team last month. While members of the public are encouraged to use the app to track how they feel day to day, the team also asked thousands of twins in the UK, who were already part of another research project, to use the app and record whether they had symptoms or not. (The Guardian April 27, 2020)
AstraZeneca's fast-rising diabetes med Farxiga jumps into the COVID-19 fray AstraZeneca's high-profile SGLT2 diabetes med Farxiga is looking at a bright future with big FDA decisions in heart failure and kidney disease right around the corner. Now, AZ is testing it as a potential coronavirus therapy, too. AstraZeneca has launched a phase 3 trial evaluating Farxiga as a treatment for severe COVID-19 patients with cardiovascular, metabolic or kidney risk factors that increase the probability of severe complications, including organ failure. (FiercePharma April 23, 2020)
UK digital firms help train new medical recruits to fight COVID-19 Healthtech startups Patchwork Health (London) and Medics.Academy have joined forces to produce a tool to help newly-qualified doctors and returning retired doctors get trained for the effort against COVID-19. Tens of thousands of recently retired NHS workers and thousands of newly-qualified medical students have already put themselves forward to fill the NHS's hospital staffing gaps as the UK reaches its coronavirus pandemic peak. Patchwork has already assisted with this via its free digital recruitment tool and is now offering specially designed courses to help the new recruits with their training. One course is aimed at the newly-qualified junior doctors, and the second is for recent retirees returning to service. These educational programmes will serve the dual purposes of rapidly preparing staff to re-enter the NHS and equipping new starters with essential skills. (Pharmaphorum April 23, 2020)
Key nose cells identified as likely COVID-19 entry points Two cell types in the nose have been identified as likely infection points for COVID19. Cells in eyes and some other organs also contain the viral-entry proteins Knowing which cell types are important for virus transmission provides a basis for developing potential treatments to reduce the spread of the virus. The identification of these cells by researchers from the Wellcome Sanger Institute, University Medical Centre Groningen, University Cote d'Azur and CNRS, Nice and their collaborators, as part of the Human Cell Atlas Lung Biological Network, could help explain the high transmission rate of COVID-19. (Wellcome Sanger April 23, 2020)
British scientist to head UN task force distributing Covid-19 vaccine as US blocks G20 agreement One of Britain's most influential pharmaceutical bosses has been appointed to lead a global task force which is hoped will speed the equitable distribution of a Covid-19 vaccine around the world. Sir Andrew Witty, a former chief executive of GlaxoSmithKline, is set to lead an expert body that will organise the global effort to boost vaccine manufacturing capacity and ensure a vaccine is effectively and fairly distributed. (The Telegraph April 22, 2020)
Government launches coronavirus vaccine taskforce as human clinical trials start The UK Government has launched a new coronavirus vaccine taskforce to drive forward, expedite and co-ordinate efforts to research and then produce a coronavirus vaccine. It has also announced additional financial support to fast-track coronavirus vaccine development as human clinical trials are expected to start this week. The coronavirus vaccine taskforce, led by the UK's Chief Scientific Adviser Sir Patrick Vallance and Deputy Chief Medical Officer Professor Jonathan van Tam, will support efforts to rapidly develop a coronavirus vaccine as soon as possible by providing industry and research institutions with the resources and support needed. This includes reviewing regulations and scaling up manufacturing, so that when a vaccine becomes available, it can be produced quickly and in mass quantities. (PharmaField April 22, 2020)
A British Call to Arms to Crack COVID-19 Much like the Bletchley Park codebreakers helped win World War II by breaking the German Enigma Code, a swiftly-recruited, specialist-volunteer team from Barts Health, Queen Mary University of London and Genomics England is assembling at Charterhouse Square in Central London to decipher the highly-complex, virulent-virus COVID-19. Led by Professor Sir Mark Caulfield, Chief Scientist at Genomics England, a corps of medical codebreakers and outreach researchers—nurses, doctors, clinical scientists, specialists in infectious diseases, administrators and disaster relief specialists—has begun collecting blood, gathering demographic details, and offering clinical trials to patients. The data will be amassed to fuel code-breaking activities and inform which trials should proceed. (BELS blog April 23, 2020)
Sixth Coronavirus vaccine trial begins at UK's Oxford University The UK government is throwing £42.5 million at two potential coronavirus vaccine candidates as it steps up efforts to fight the pandemic, as Oxford University scientists began the sixth clinical study of a potential coronavirus vaccine. Although there are some signs that the UK could be passing the peak of its outbreak, it has been hit hard by the virus with more than 18,000 deaths attributed to the COVID-19 disease so far. Prime Minister Boris Johnson has also faced criticism for a seemingly slow and lackadaisical response to the virus, particularly in the early stages of the outbreak. With this in mind the government is investing in two British projects attempting to find vaccines for the SARS-CoV-2 virus. Oxford University's phase 1/2 trial is starting this week and will get £40 million in funding from the government. Imperial College's trial will get £22.5 million, allowing for the setup of a phase 2 study and the planning stage of a phase 3 trial if results are favourable. (Pharmaphorum April 22, 2020)
Sensyne launches 'good neighbour' app to monitor COVID-19 UK digital health company Sensyne (Oxford) has launched a free coronavirus health monitor that people can use to monitor their own symptoms, as well as those of family members, loved ones or neighbours. CVm-Health is a web-based app that has been designed so that it can include the most vulnerable in society, including people with limited or no access to the Internet or who are not "tech-savvy", says Sensyne. It allows registered users to record and manage their vital signs, symptoms and medications from home, and also to support their neighbours and community by monitoring symptoms on their behalf. Users volunteer to help look after others remotely, making health information on those they help easier to review and assess whether help is needed by the healthcare services. (Pharmaphorum April 22, 2020)
Thousands sign up to large-scale COVID-19 trial in UK Thousands of patients have signed up in a few days to support a large-scale NHS trial for potential treatments for COVID-19 in the UK, one of the countries worst hit by the global pandemic. The chief medical officers of England, Wales, Scotland, and Northern Ireland, have written to all doctors encouraging them to take part in a series of national randomised trials as the hunt for new medicines to treat the coronavirus pandemic continues apace. RECOVERY tests what have become the 'usual suspects' in the effort against the coronavirus that causes COVID-19, although with more than 5,000 patients at more than 130 NHS hospitals it will be the largest of its kind in the world. With that number of patients doctors will be able to see considerable details about efficacy and side effects of the various treatments, which are all approved for use with other diseases. (Pharmaphorum April 21, 2020)
Oxford Uni coronavirus vaccine trial could begin this week University of Oxford researchers are due to start dosing healthy volunteers in a clinical trial of their coronavirus vaccine ChAdOx1 nCoV-19 this week, which is already in full production. The trial will enrol 510 people between 18 and 55 and provide an initial assessment of the vaccine's safety, as well as its ability to generate an immune response against the spike or 'S' protein found on the surface of SARS-CoV-2, the virus that causes COVID-19. It will be compared against a control injection. The lead researcher working on the project, Professor Sarah Gilbert, told the Andrew Marr Show on the BBC yesterday that it is quite likely that people infected with the coronavirus will have only a limited duration of immunity. That makes having an effective vaccine that can provide long-term protection even more important, to avoid SARS-CoV-2 re-emerging as a threat in future. (Pharmaphorum April 20, 2020)
British government enlists AstraZeneca, BIA for new pandemic vaccine taskforce While more than 70 vaccine candidates are speeding their way through the early cycles of development, the British government has set up a new taskforce aimed at boosting the development of a shot against COVID-19—and it's enlisting AstraZeneca to help. The British drugmaker will join representatives from government, academia and industry, including the government's so-called "Life Sciences Champion" Sir John Bell, as well as the Wellcome Trust. Sir Patrick Vallance, former GSK R&D head and now the UK government's chief scientific adviser, will lead the taskforce. It's also working closely with the UK Bioindustry Association, which represents biotechs in the UK and has itself set up an industry-led group, also aimed at boosting vaccine development and manufacturing. (Fierce Biotech April 18, 2020)
Medovate strikes US distribution agreements for anaesthesia product Medical device developer Medovate (Cambridge UK) has concluded agreements with three US-based companies to act as the exclusive distributors for its FDA approved SAFIRA (SAFer Injection for Regional Anaesthesia) innovation across the US. …Developed in collaboration with anaesthetists in the NHS, Medovate hopes SAFIRA can radically advance standard clinical practice. Regional anaesthesia procedures are widely used to make a specific part of the body numb to relieve pain or allow surgical procedures to be carried out. The SAFIRA device incorporates a unique safety feature that helps reduce the risk of nerve damage by preventing anaesthetic being injected at pressures which are too high. In addition, SAFIRA allows for significant time and cost savings. Amid the current COVID-19 pandemic, recent publications have recommended regional anaesthesia should be considered whenever surgery is planned for a suspected or confirmed COVID-19 patient. This is because regional anaesthesia preserves respiratory function and avoids aerosolisation and hence potential viral transmission of COVID-19 compared to general anaesthesia. With current pressures on healthcare increasing rapidly, SAFIRA could help considerably as their system enables the procedure to be carried out by one person, thus further reducing viral infection risk than the current two-person practice. (Med-Tech News April 17, 2020)
Coronoavirus: world's biggest trial of drug to treat COVID-19 begins in UK The world's biggest trial of drugs to treat Covid-19 patients has been set up in the UK at unprecedented speed, and hopes to have some answers within weeks. The Recovery Trial—Randomised Evaluation of COVID-19 Therapy (Oxford) has recruited over 5,000 patients in 165 NHS hospitals around the UK in a month, ahead of similar trials in the US and Europe, which have a few hundred. [Peter Horby, professor of emerging infectious diseases and global health at Oxford University, who previously led Ebola drug trials in west Africa and the Democratic Republic of the Congo, is leading the trial.] (The Guardian April 17, 2020)
UK's coronavirus science advice won't be be published until pandemic ends Key scientific data and advice the UK government is using to guide its covid-19 response won't be published until the pandemic ends. Documents used to make decisions and the minutes of meetings of the Scientific Advisory Group on Emergencies (SAGE) will only be made public when the current outbreak is brought under control, according to Patrick Vallance, the government's chief scientific adviser. In a letter sent earlier this month to MP Greg Clark, who chairs the House of Commons science and technology committee, Vallance said: "Once SAGE stops convening on this emergency the minutes of relevant SAGE meetings, supporting documents and the names of participants (with their permission) will be published." (New Scientist April 17, 2020)
Oxford set to start first UK coronavirus vaccine trial The first UK vaccine candidate to prevent coronavirus infection is set to begin clinical testing in human volunteers next week. Its developers at the University of Oxford hope to have 1m vaccine doses ready by September to carry out large-scale clinical trials during the autumn and, if all goes well, to produce 100m doses by the end of the year. (Financial Times April 17, 2020)
Medovate strikes US distribution agreements for anaesthesia product Medical device developer Medovate (Cambridge UK) has concluded agreements with three US-based companies to act as the exclusive distributors for its FDA approved SAFIRA (SAFer Injection for Regional Anaesthesia) innovation across the US. …Developed in collaboration with anaesthetists in the NHS, Medovate hopes SAFIRA can radically advance standard clinical practice. Regional anaesthesia procedures are widely used to make a specific part of the body numb to relieve pain or allow surgical procedures to be carried out. The SAFIRA device incorporates a unique safety feature that helps reduce the risk of nerve damage by preventing anaesthetic being injected at pressures which are too high. (Med-Tech News April 17, 2020)
Digital twin technology could help monitor critical care units Digital twin technology firm Iotics (London) has launched its CriticalCare Project to help provide the real-time status of critical care availability across the UK. The technology also has the potential to add new sources of data for test results, ventilator utilisation, patient administration and more. Iotics' digital twin technology enables interactions between any asset – people, places or things – with access to all data and controls associated with them. (Med-Tech News April 17, 2020)
Sir Andrew Witty to co-lead WHO COVID-19 vaccine effort Ex-GlaxoSmithKline chief Sir Andrew Witty is to lead co-lead the World Health Organisation effort to speed up development of a COVID-19 vaccine. UnitedHealth, of which Sir Andrew is currently president, announced that he would take a leave of absence from the firm while leading the initiative, and that he is expected to return to the company at year end. (PharmaTimes April 16, 2020)
Sosei Heptares to apply its Structure-based Drug Design Expertise in New COVID-19 R&D Program Sosei Heptares (Cambridge UK) will apply its unique structure-based drug design platform and capabilities to the global research efforts to discover drugs targeting the SARS-CoV-2 coronavirus and to treat COVID-19. The Company has initiated a new R&D program to identify novel compounds that block the activity of the SARS-CoV-2 MPro protease (Nsp5), which has been designated as an important potential target for drug development1-4. The Mpro protease cleaves a polyprotein encoded by the viral genome into 12 non-structural proteins (Nsp4-Nsp16) some of which play crucial roles in viral replication1-4. (Press release April 14, 2020)
Healthtech player develops three solutions in response to COVID-19 Tunstall Healthcare (Doncaster) has developed three propositions to respond to the current COVID-19 emergency and bolster contingency plans for similar scenarios in the future. The software, hardware and services company's primary propositions aim to either support individuals in the care system directly, or provide solutions for NHS, Local Authorities and Housing Associations. The Tunstall Integrated Care Platform enables remote health monitoring. Patients download an app which allows them to record vital signs readings and answer health questionnaires at home. Clinicians can then remotely review the data via an online portal. This solution supports management of chronic illness and can provide support for patients recently discharged from hospital. (Med-Tech News April 14, 2020)
UK BioBank Makes Infection and Health Data Available to Tackle COVID-19 Crucial new data on the health of 500,000 UK Biobank participants are being made available to scientists tackling the COVID-19 emergency. The pioneering UK Biobank resource, which follows the health of 500,000 volunteers in England, Scotland and Wales, is well placed to help answer a wide range of questions about the pandemic, say researchers. Results of COVID-19 tests for UK Biobank participants, including confirmed cases, are being provided through Public Health England, and will shortly be available for research. Other data will be available soon. • GP (primary care) data on a monthly basis for COVID-19 related research. It will be provided via GP system suppliers EMIS Health and TPP which cover about 95% of GP practices in England, and similar updates from Wales and Scotland are expected. • Hospital episodes (HES) data and death data on a monthly basis. • Intensive care (ICNARC) data. The data will be available to researchers who have approval to use the UK Biobank resource and are undertaking health-related research in the public good. As always, the research will not identify UK Biobank participants. (UK BioBank April 14, 2020)
Institutions form UK Coronavirus testing consortium The "UK Rapid Test Consortium, UK-RTC" comprises Oxford University, BBI Solutions, Abingdon Health (York), CIGA Healthcare (Ballymena), Omega Diagnostics (Scotland) and has been launched to design and develop a new antibody test to determine whether people have developed immunity after contracting the virus. As part of the government's National Testing Plan, the expertise and resources of the UK's life sciences industries are being pooled to build a large British diagnostics industry as quickly as possible. All existing antibody tests that have gone through the validation process have not proven accurate enough, therefore the government is backing efforts to develop a home-grown test. (Med-Tech News April 14, 2020)
GSK and Sanofi join forces to work on coronavirus vaccine Two of the world's biggest vaccine companies have joined forces in an "unprecedented" collaboration to develop a Covid-19 vaccine. GlaxoSmithKline and Sanofi, which combined have the largest vaccine manufacturing capability in the world, are working together on a hi-tech vaccine they say could be in human trials within months. The pairing is significant because, if successful, the two companies have the capacity to manufacture the hundreds of millions of doses that are likely to be required worldwide. (The Guardian April 14, 2020)
AZ to test Calquence for COVID-19 AstraZeneca has unveiled plans for a randomised, global clinical trial [to be launched in record time] to test whether Calquence (acalabrutinib) could be used to treat the exaggerated immune response (cytokine storm) linked with COVID-19 infection in severely ill patients. Calquence is a next-generation, highly selective BTK inhibitor currently used to treat certain types of blood cancers. The CALAVI trial was designed on the back of "strong scientific evidence" supporting the role of the Bruton's tyrosine kinase pathway in the production of inflammatory cytokines and on encouraging early clinical data. (PharmaTimes April 14, 2020)
UK will go ahead with contact-tracing app, says Hancock UK Health Secretary Matt Hancock has confirmed the government plans to use an app that will warn people if they have been in contact with someone infected with the coronavirus. The move follows calls for so-called contact-tracing apps to be used widely across the UK population to try to curb the spread of the virus and make it easier for the country to move out of lockdown before the economy is crippled. Hancock said that a new NHS smartphone app for contact tracing is being developed with "the world's leading tech companies." (PharmaPhorum April 13, 2020)
Coronavirus: UK gives £200m in aid to developing nations The money will mean more help for refugee camps – including new hand-washing stations. International Development Secretary Anne-Marie Trevelyan said boosting fragile health systems overseas would help prevent a "second wave" of infections hitting the UK. The latest donation brings Britain's total contribution to the global effort to halt the pandemic to £744m. It makes the UK one of the biggest donors to the worldwide fight against the virus, according to the Department for International Development. (BBC April 12, 2020)
Thermo Fisher agrees to supply UK coronavirus tests Thermo Fisher, the US scientific equipment maker, will be able to supply all the coronavirus tests needed to ramp up screening in the UK to 100,000 a day, said the company's chief operating officer, as the government opened the "biggest diagnostic lab network in British history". Mark Stevenson [a BELS community member] told the BBC's Today programme the company had agreed with the government to supply "more than 100,000 tests per day" and would scale up its manufacturing capacity to enable the kits to be manufactured in the UK. (FinancialTimes April 10, 2020)
Coronavirus: UK patients join world's largest clinical trial in search for cure The first British coronavirus patients have been recruited to the largest clinical trial in the world to investigate existing medicines such as HIV and anti-malarial drugs which might be effective against Covid-19. The Randomised Evaluation of Covid-19 therapy, or Recovery, trial has been rolled out across the UK. [2700 patients have already been enrolled. The initiative's] 157 trial centres are being coordinated nationally by researchers from the University of Oxford. (iNews April 10, 2020)
Pharma given COVID-19 test 'call to arms' by health secretary UK health secretary Matt Hancock has asked pharma and biotech firms to help the country find antibody tests that work against COVID-19 in a bid to find an exit strategy from the lockdown that is crippling the country's economy. Hancock has asked the companies in a conference call to help identify and mass-produce a fingerprick test that can accurately indicate whether someone has had the virus and recovered from it and is able to go back to work. The UK has been criticised for its slow start to beginning tests against the coronavirus – at the moment there is capacity to test 14,000 people a day with NHS workers, those in hospital, care homes or prisons prioritised. In contrast, Germany was able to conduct 50,000 coronavirus tests daily at the beginning of this month, with plans to keep increasing this number. Hancock has set a target of 100,000 coronavirus tests per day in the UK by the end of the month, made up of a combination of lab tests for the presence of the virus, and fingerprick tests to see whether antibodies against the virus are present and patients are therefore likely to be immune. (PharmaPhorum April 9, 2020)
Tiziana develops delivery tech for COVID-19 treatment Tiziana Life Sciences (London) says it has developed an investigational new technology that it hopes will ultimately be used to treat COVID-19 infections. This technology enables direct delivery of anti-IL-6 receptor (anti-IL-6R) monoclonal antibodies (mAbs) into the lungs using a handheld inhaler or nebuliser. Development of this novel technology is a step forward toward expediting development of TZLS-501, a fully-human anti-IL6R mAb for treatment of patients infected with COVID-19. (PharmaTimes April 9, 2020)
AstraZeneca targets summer start for COVID-19 antibody trial AstraZeneca has outlined its multipronged approach to the development of antibodies against the pandemic SARS-CoV-2 virus. The Big Pharma is applying its own discovery capabilities to the task and helping evaluate candidates identified by academic partners in China and the US. As part of DARPA's Pandemic Preparedness Platform program, AZ developed capabilities to discover antibodies against emerging viral threats. AZ first revealed it had joined the race to develop coronavirus-neutralizing antibodies several weeks ago, going on to say it had put more than 50 experts in fields such as virology and immunology on the case around the start of the month. Now, AZ has provided the most detailed breakdown of its activities so far. While other R&D shops are focusing on one source of antibodies, such as people who have recovered from COVID-19, AZ is assessing candidates from three different sources. (FierceBiotech April 8, 2020)
Oxford Biomedica joins consortium for promising COVID-19 vaccine UK gene and cell therapy group Oxford Biomedica has joined a Consortium led by the Jenner Institute at Oxford University, to rapidly develop, scale-up and manufacture a potential vaccine candidate for COVID-19, called ChAdOx1 nCov-19. According to the firm, the vaccine is one of the leading candidates currently in development globally, and is expected to be the UK's first COVID-19 vaccine in clinical trials later this month, having shown to generate a strong immune response from one dose and it has demonstrated a good safety profile in pre-clinical and clinical trials conducted to date. (PharmaTimes April 8, 2020)
Cancer charities say coronavirus shortfall will set back research The UK's best-known cancer charity has become the latest victim of the multibillion pound fundraising crisis sweeping the voluntary sector as a result of the coronavirus outbreak, warning that a shortfall of donations will set back progress on fighting the disease. Cancer Research UK announced it is to drastically scale back its research plans after the cancellation of a range of fundraising events and the closure of charity shops meant it will lose up to a quarter of its donated income over the next 12 months – about £120m. Meanwhile, Macmillan Cancer Support, the UK's second biggest cancer charity, said the wipeout in fundraising events meant it now expected to lose up to half its fundraising income this year – about £100m – due to the wipeout of established fundraising events at a time when pressure on its services was growing. (The Guardian April 7, 2020)
GSK and AstraZeneca collaborate on coronavirus testing centre Two of Britain's biggest pharmaceutical firms have joined forces to ramp up coronavirus testing as the country battles Covid-19. GlaxoSmithKline and AstraZeneca will work with the University of Cambridge on a new centre at the institution's Anne McLaren Laboratory as part of a target to hit 100,000 tests a day by the end of this month. (The Telegraph April 7, 2020)
GSK buys $250m biotech stake in hunt for Covid-19 treatment GlaxoSmithKline is investing $250m in San Francisco-based start-up Vir Biotechnology to develop antibodies that could be used to treat coronavirus. …Vir already has two viral antibodies for Covid-19 that were developed from a patient who had Severe Acute Respiratory Syndrome, or Sars, although other antibodies can be produced artificially. (Financial Times April 6, 2020)
Healx AI mines combination drug treatments for COVID-19 AI-powered rare disease specialist Healx (Cambridge UK) is using its platform to develop drug combinations from approved products to contribute towards global efforts to find treatments for COVID-19. Combination therapy candidates will be available in May for preclinical testing. The focus on combination therapies, where two or more drugs simultaneously target different aspects of the disease pathology, has the potential to ensure a more effective treatment, according to Healx. (Business Weekly UK April 6, 2020)
NICE publishes four more rapid guidelines in response to pandemic The NICE guidelines, which are designed to maximise the safety of patients whilst enabling services to make the best use of NHS resources, cover the management of patients with severe asthma, pneumonia, rheumatological autoimmune, inflammatory and metabolic bone disorders and the management of COVID-19 symptoms in the community. (PharmaTimes April 6, 2020)
GSK to collaborate with Chinese biotech on COVID-19 vaccine GlaxoSmithKline has announced plans to collaborate with China's Xiamen Innovex on a potential vaccine to treat the COVID-19 coronavirus. The companies are testing a recombinant protein-based coronavirus vaccine candidate, known as COVID-19 XWG-03, which is being developed by Innovax with Xiamen University. GSK will provide Innovax with the adjuvant need for a preclinical test of the vaccine which is based on a series of truncated S (spike) proteins from the novel coronavirus SARS-CoV-2 that causes the respiratory disease known as COVID-19. (PharmaPhorum April 6, 2020)
GSK allies with Innovax for COVID-19 vaccine R&D project GlaxoSmithKline has teamed up with Xiamen Innovax Biotech to evaluate a vaccine against the novel coronavirus behind the COVID-19 pandemic. The agreement gives Innovax access to GSK's AS03 adjuvant to enhance the immune response triggered by its recombinant protein-based vaccine. GSK teamed up with Innovax last year to develop a human papillomavirus vaccine, tapping into the work of the Chinese biotech to drive its search for a successor to Cervarix. (FierceBiotech April 3, 2020)
GSK buys $250m biotech stake in hunt for Covid-19 treatment GlaxoSmithKline is investing $250m in San Francisco-based start-up Vir Biotechnology to develop antibodies that could be used to treat coronavirus. …Vir already has two viral antibodies for Covid-19 that were developed from a patient who had Severe Acute Respiratory Syndrome, or Sars, although other antibodies can be produced artificially. (Financial Times April 6, 2020)
Wellcome seeks $8bn from business to fight coronavirus Wellcome Trust is calling on international businesses to donate $8bn for the scientific fight against coronavirus, saying it is the 'world's best exit strategy' from the lockdowns that have shaken global economies. The global medical research foundation on Tuesday launched 'Covid-zero,' a campaign to convince large corporations that it is in their best interest to fund the hunt for a vaccine, treatments, and testing for coronavirus. The Trust is working with the World Economic Forum, industry networks and philanthropic partners to persuade chief executives of large multinationals to invest by the end of April. (Financial Times April 6, 2020)
GSK, AstraZeneca in Talks to Help UK Government on Virus Tests GlaxoSmithKline and AstraZeneca are in talks to set up a lab to explore new ways of testing for the coronavirus to help overcome shortages of diagnostic materials, according to a person with knowledge of the plans. The drugmakers will evaluate the use of different raw materials needed to carry out the tests and use their know-how and resources to help other companies or the NHS increase production, according to the person, who asked not to be identified because the details of the discussions aren't yet public. (Bloomberg April 3, 2020)
Rapid COVID-19 diagnostic test developed by Cambridge team to be deployed in hospitals A new rapid diagnostic test for COVID-19 developed by Diagnostics for the Real World, a University of Cambridge spinout company, and capable of diagnosing the infection in under 90 minutes, is being deployed at Cambridge hospitals, ahead of being launched in hospitals nationwide. The SAMBA II machines, developed by Diagnostics for the Real World, provide a simple and accurate system for the diagnosis of infection with SARS-CoV-2, the virus that causes the disease COVID-19. They will be used by healthcare workers at point-of-care in order to rapidly diagnose patients, directing those who test positive for the infection to dedicated wards. They can also help identify which healthcare workers are infected, enabling those who test negative to return to the front line. (University of Cambridge April 2, 2020)
Gilead initiates two studies of remdesivir for Covid-19 in UK Gilead Sciences has launched two Phase III clinical trials of its investigational antiviral drug remdesivir in the UK to treat Covid-19 patients. The two studies will be conducted at 15 sites in the country, primarily in England and Scotland. One of the trials will involve patients with moderate symptoms and the other will enrol patients in a serious condition. (Clinical Trials Arena April 2, 2020)
The race to develop Covid-19 drugs and vaccines is on — here's what's happening in the UK Gilead is preparing to trial its antiviral remdesivir to patients in England and Scotland. Synairgen (Southampton) is trialing an inhaled formulation of interferon-beta-1a SNG001. Government confirmed that chloroquine and hydroxychloroquine have not been sanctioned for use against the virus but trials are underway. Oxford University scientists are exploring whether certain drugs can be repurposed, such as HIV drug lopinavir-ritonavir and the steroid dexamethasone. Oxford researchers may also be honing in on a vaccine, a chimpanzee adenovirus vaccine vector (ChAdOx1). University of Cambridge researchers are working with spinoff DIOSynVax (Cambridge UK) on a vaccine. (EndPoints April 1, 2020)
Smith+Nephew set to mass produce new ventilator from Oxford, King's College London Smith+Nephew is contracting with the UK government to build a new ventilator specifically designed for the large-scale production needed to combat the spread of COVID-19. Developed through a collaboration including the company, the University of Oxford and King's College London, the OxVent device is currently being reviewed by the MHRA. Smith+Nephew plans to begin production as soon as it is authorized at its facility in Hull, England. (FierceBiotech April 1, 2020)
Inoculating the World May Mean Reviving Old Curbs on Patents German Chancellor Angela Merkel described the coronavirus as the greatest challenge facing her country since the end of World War II. Germany's parliament took that message to heart as part of a package to fight the virus, extending powers to suspend patent rights, a tool last used in the country in 1949. Governments around the world are reviving rarely used legislation or pledging new measures to ensure that they have the drugs they need to battle the pandemic. Israel last month invoked an emergency patent-suspension clause in its 1967 code for the first time, allowing it to import a generic version of AbbVie's Kaletra, which has shown signs of combating coronavirus. In the UK, so-called Crown Use rules allow the government to suspend protections it would normally grant a patent's holder. Those have been used just a handful of times by the British government since 1945 but that could change. (Bloomberg April 1, 2020)
EUSA Pharma reports data of siltuximab in coronavirus trial EUSA Pharma (Hemel Hempstead) has reported preliminary results from the SISCO study of siltuximab for the treatment of patients with Covid-19. Siltuximab is an interleukin (IL)-6 targeted monoclonal antibody indicated to treat multicentric Castleman disease in patients without HIV or human herpesvirus-8. Amid the ongoing Covid-19 pandemic, the drug is being assessed as a potential treatment for serious respiratory complications caused by the novel coronavirus. According to interim findings from the first 21 patients who were followed for up to seven days, siltuximab led to clinical improvement in seven patients with decreased need for oxygen support. The condition of nine participants stabilised without any clinically relevant changes. (Clinical Trials Arena April 2, 2020)
Synairgen doses first patients with COVID-19 drug Synairgen (Southampton) has started dosing patients in its Phase 2 trial of SNG001, an inhaled forumulation of interferon beta-1a that aims to treat coronavirus infections. The drug is already widely used in an injectable form for multiple sclerosis, and Synairgen has already tested its inhaled version in clinical trials involving more than 200 asthma patients with a cold or flu infection, showing improvements in lung function. (PharmaPhorum March 31, 2020)
New coronavirus study reveals increased risks from middle age The first comprehensive study (Imperial College London) of COVID-19 deaths and hospitalisations in mainland China has revealed in stark detail the increase in risk for coronavirus patients once they reach middle age. The analysis found that while the overall death rate for confirmed cases was 1.38%, the rate rose sharply with age – from 0.0016% in the under 10s, to 7.8% in 80s and over. The study showed only 0.04% of 10 to 19-year-olds required hospital care compared with more than 18% of those in their 80s and above. Dramatic rises were seen among middle-aged groups too, with 4% of people in their 40s needing hospital treatment and more than 8% of patients in their 50s. The authors warn that since half to 80% of the global population could be infected with COVID-19, the number of people needing hospital treatment is likely to overrun even the most modern healthcare services. (The Guardian March 30, 2020)
UK's NIHR Clinical Research Network Shuts Down Clinical Trials in the UK Due to COVID-19 With more than 12,000 cases and over 500 deaths, the NIHR Clinical Research Network has paused all clinical trials to redeploy medical staff to the COVID-19 battle. This NIHR CRN pause will allow for the government agency to redirect focus, resources, and talent toward priority COVID-19 clinical research, enabling the clinical and epidemiological evidence to be gathered to help guide UK policy while supporting the pursuit of novel vaccines and treatments. …The Medicines and Healthcare products Regulatory Agency, the UKs regulatory body over drugs, diagnostics, and devices, shall continue to operate and offer approvals for studies with a priority model now in place. (TrialSiteNews March 28, 2020)
National Robotarium experts begin work on conversational robot for healthcare AI and robotics experts from the National Robotarium, based at Heriot-Watt University (Edinburgh), have started work on a multi-user conversational robot for healthcare. Part of a multimillion-pound collaborative project involving experts from eight European and Asian institutions, SPRING (Socially Pertinent Robots in Gerontological Healthcare), a four-year project funded by Horizon2020, will develop Socially Assistive Robots (SARs) with the capacity to perform multi-person interactions and open domain social conversation for the first time in a healthcare setting. The work builds on the success of Heriot-Watt University's Amazon Alexa Prize conversational AI system 'Alana'. The project will focus on supporting elderly patients by carefully coupling scientific findings and user-focussed technological developments to bring social robots into gerontological healthcare. (Med-Tech News March 27, 2020)
UK Government Invests $28M in FIND to Support SARS-CoV-2 Test Development The UK government will invest £23 million ($28 million) in the Foundation for Innovative New Diagnostics (FIND) to support the development of rapid tests for SARS-CoV-2, especially in low- and middle-income countries. The investment was made through the UK Department for International Development, both to address the global pandemic immediately as well as to build the infrastructure for managing future health crises. (GenomeWeb March 27, 2020)
NIHR's response to COVID-19 — New single point of entry to prioritise COVID-19 studies The UK's National Institute for Health Research (NIHR) is funding and helping to deliver a range of "rapid response" research to better understand and tackle COVID-19, including research into vaccines, treatments and diagnostic tests, and real-time collection of samples and data from people undergoing treatment in hospitals. NIHR is establishing and implementing a single, national process that will allow the Chief Medical Officer / Deputy Chief Medical Officer for England to draw on expert advice to prioritise the COVID-19 studies which hold the most potential for tackling the challenges we face. This process will cover funded studies, irrespective of whether they are funded by the public sector, industry or charities and also, in partnership with UKRI, studies that require funding. It aims to prevent duplication of effort and to ensure that the capacity of the health and care system to support research is not exceeded. (NIHR March 26, 2020)
Oxford University Developing Molecular Point-of-Care Coronavirus Test University of Oxford researchers are developing a molecular diagnostic test for COVID-19 that provides results within 30 minutes and holds potential for future at-home use. The test, which recognizes SARS-CoV-2 RNA and RNA fragments, could be ready in a few weeks for global regulatory authorities to assess whether it can be used in clinical practice to detect the SARS-CoV-2 coronavirus, Zhanfeng Cui, one of the test's developers, said in an interview. Using reverse transcription LAMP, an isothermal amplification technique, the diagnostic test provides results faster than RT-PCR technologies used in many diagnostic testing laboratories, Cui said. It uses a colorimetric indicator that is conjugated within a reagent to produce a visible color change in response to a positive result. (GenomeWeb March 26, 2020)
Babylon Health launches Covid-19 care assistant in UK Babylon Health (London) has launched a new service to provide people with updated information about coronavirus, check symptoms and help them get appropriate assistance. Care Assistant allows users to log their symptoms and offers advice to those who may have contracted coronavirus to keep them safe and prevent them from spreading the illness further. People who are ill are offered treatment plans based on the latest NHS guidance and encouraged to log their symptoms so they can record how quickly they're getting better or worse. Anyone who is more seriously ill is fast-tracked to a GP or hospital as needed, Babylon said. (DigitalHealth March 26, 2020)
UK launches whole genome sequence alliance to map spread of coronavirus The Government and the UK's Chief Scientific Adviser have backed the UK's leading clinicians and scientists to map how COVID-19 spreads and behaves by using whole genome sequencing. Through a £20 million investment, the consortium will look for breakthroughs that help the UK respond to this and future pandemics, and save lives. COVID-19 Genomics UK Consortium – comprised of the NHS, Public Health Agencies, Wellcome Sanger Institute, and numerous academic institutions – will deliver large scale, rapid sequencing of the cause of the disease and share intelligence with hospitals, regional NHS centres and the Government. Samples from patients with confirmed cases of COVID-19 will be sent to a network of sequencing centres which currently includes Belfast, Birmingham, Cambridge, Cardiff, Edinburgh, Exeter, Glasgow, Liverpool, London, Norwich, Nottingham, Oxford and Sheffield. By looking at the whole virus genome in people who have had confirmed cases of COVID-19, scientists can monitor changes in the virus at a national scale to understand how the virus is spreading and whether different strains are emerging. (Wellcome Sanger Institute March 23, 2020)
Oxford University prepares for coronavirus vaccine trial Scientists from the University of Oxford say they have identified a potential vaccine for the SARS-CoV-2 coronavirus that is the cause of the COVID-19 epidemic and are working towards the first clinical trials. The vaccine contains the genetic sequence of the "spike" protein found on the outside of the coronavirus. After vaccination, the surface spike protein of the coronavirus is produced, which primes the immune system to attack the coronavirus if it later infects the body. (PharmaPhorum March 23, 2020)
COVID-19 vaccine & therapy research boosted by six new projects in rapid response Six new studies into the novel coronavirus have been funded by the UK government, including testing a vaccine, developing therapies and improving understanding of how to treat COVID-19. This first round of projects receive £10.5 million as part of the £20 million 'rapid response' funded by UKRI and by the Department of Health and Social Care through the NIHR. ▪Researchers at University of Edinburgh, Imperial College and University of Liverpool will collect samples and data from COVID-19 patients in the UK to answer many urgent questions about the virus and provide real-time information, which could help to control the outbreak and improve treatment for patients. ▪A team at Oxford University is already developing a new vaccine against the COVID-19, as they initiated vaccine development as soon as the genetic sequence of the novel coronavirus was released. ▪A clinical trial led by University of Oxford started in the UK to test if existing or new drugs can help patients hospitalised with confirmed COVID-19. ▪Another University of Oxford team is aiming to develop manufacturing processes for producing adenovirus vaccines at a million-dose scale, so that - if clinical trials are successful – a vaccine could be made available to high-risk groups as quickly as possible. ▪Researchers at Imperial College London will develop antibodies that target the novel coronavirus with the aim of developing a new therapy for COVID-19. ▪Researchers at Queens University Belfast will test a library of approximately 1,000 drugs on cells in the laboratory to determine if any can reduce the toxic effects of novel coronavirus infection. (UKRI March 23, 2020)
GSK, Clover collaborate to assess protein-based coronavirus vaccine candidate GlaxoSmithKline has collaborated with Chinese firm Clover Biopharmaceuticals to assess a coronavirus vaccine candidate with the pandemic adjuvant system. Under the research collaboration, the companies will evaluate Clover's protein-based coronavirus vaccine candidate (COVID-19 S-Trimer) with GSK's pandemic adjuvant system. GSK's pandemic adjuvant system will help further assess COVID-19 S-Trimer in preclinical studies. With advanced in-house, commercial-scale cGMP biomanufacturing capabilities in China, Clover intends to scale-up and manufacture large-quantities of a new coronavirus vaccine. (Pharmaceutical Business Review February 25, 2020)