Members of the BELS Advisory Council provide advice and recommendations to the BELS management team on building the organisation and connections to benefit the BELS community and UK plc. Members represent varied interests across the global health and  life sciences. They coalesce around the shared goal of improving healthcare and advancing medical innovation to benefit patients and UK plc, as well as helping the organisations at which they work and hold advisory roles.
The nature of service on the BELS Advisory Council is advisory, voluntary and participatory. Members are selected for their expertise; participants receive no compensation. There is an expectation for active involvement and mutual benefit from service.
BELS Advisory Council Members

Mark Bamforth –Entrepreneur, Mentor and Investor in life sciences, Massachusetts
Mark Bamforth is a serial entrepreneur, having founded, built and sold three companies—Arranta Bio, a CDMO focused on microbiome, plasmid and mRNA vaccines; Brammer Bio, a CDMO for cell and gene therapies; and Gallus BioPharmaceuticals, a biologics CDMO. Today Mark is a Member of the General Partners at Kineticos AMR Accelerator Fund I. He also serves as Executive Advisor to Ampersand Capital Partners and sits on the boards of US and UK based, including Coninuus Pharma, Inceptor Bio, and EnteroBiotix. Mark previously ran global operations and a pharmaceutical CMO business for Genzyme and began his career as a chemical engineer in the whisky industry and as a petroleum engineer exploring for North Sea oil.  He has a BSc in Chemical Engineering from the University of Strathclyde and an MBA from Henley Management College.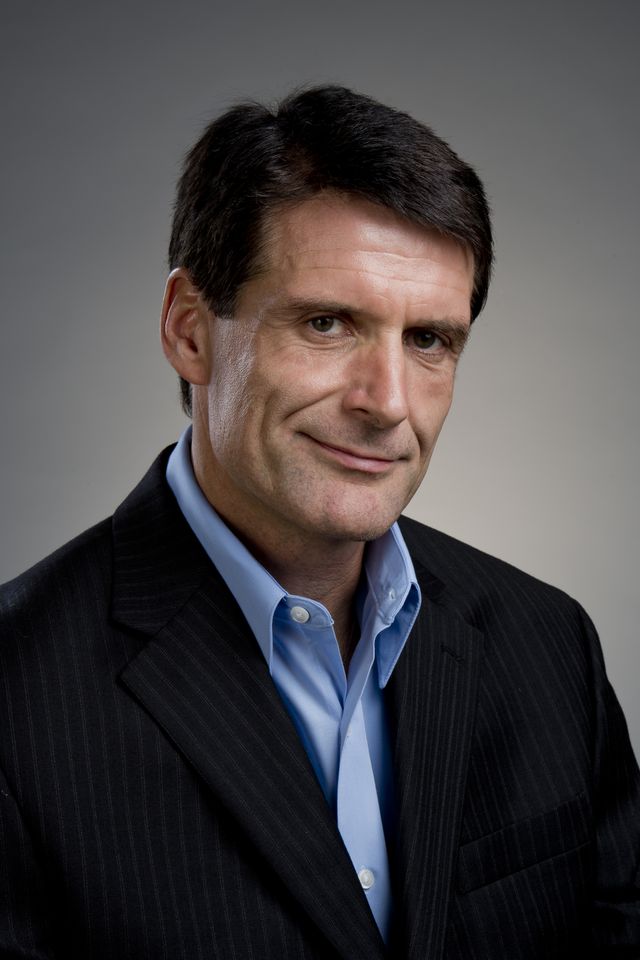 Dr Dominic P Behan, Chief Executive Officer – Sentia Medical Sciences, San Diego CA, USA
Dominic has 27 years of experience in the pharmaceutical industry. His industrial career began at Neurocrine Biosciences and in 1997 he co-founded Arena Pharmaceuticals and was elected to the Board of Directors in 2000, latterly serving as Executive Vice President and Chief Scientific Officer.  He continues to serve as a consultant and chairs the Scientific Advisory Board. In 2016, Dominic co-founded Beacon Discovery, a privately held drug discovery incubator, before founding Sentia Medical Sciences in 2017 which is developing novel peptide therapeutics to cure stress related disorders.  He also serves on the Scientific Advisory Board of Keystone, a world renowned organization responsible for establishing and arranging meetings of scientific excellence. Dominic obtained a BSc in Biochemistry from the University of Leeds and a PhD in Biochemistry from the University of Reading, investigating the biology of stress. He then spent three years as a Post-Doctoral Research Fellow at the Salk Institute in San Diego. He also received a higher doctorate (DSc) degree from the University of Reading where he was appointed Visiting Professor.

Dr Timothy P Clackson, PhD – President & CEO – Theseus Pharmaceuticals, Cambridge MA, USA
Tim joined Theseus Pharmaceuticals, a biotechnology company shaping the future of targeted oncology by developing best-in-class, pan-variant kinase inhibitors, in May 2021.  Before this he was President & EVP of R&D at Xilio, a privately-held biopharmaceutical company focused on developing highly-potent, tumor-targeted immuno-oncology therapeutics, From 1994 to 2018, Tim was President of R&D and CSO at ARIAD Pharmaceuticals, where he played a key role in the company's evolution from early research to a global commercial oncology company, and its subsequent acquisition by Takeda. Prior to ARIAD, he was a postdoctoral fellow at Genentech.   His graduate research, conducted with Dr. Greg Winter, the winner of the 2018 Nobel Chemistry prize at the MRC Laboratory of Molecular Biology in Cambridge (UK), included the development of antibody phage display library technology and led to the founding of Cambridge Antibody Technology (CAT) and the subsequent development of multiple approved antibody products.  He received his PhD in Biology from Cambridge University and his BA degree in Biochemistry from Oxford University.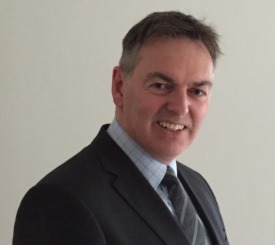 Dr Gary J Clements – Independent Business Development Consultant – Cambridge UK
Gary is a transaction-orientated business development professional with experience in pharma and smaller biotech businesses.  Before  joining the consulting scene, Gary was VP of Business Development at Kymab Limited (Cambridge UK), a biotech focused on antibody-based therapeutics applied to immunotherapy and anti-infective drug candidates.  Prior to this he was Head of Research Collaborations and Divestments within the Business Development leadership team at Shire Pharmaceuticals where he spent 13 years including a two-year secondment to their Massachusetts offices.  Gary entered the biotech industry when he joined Celltech in 1986 upon completing his a PhD research at Warwick University.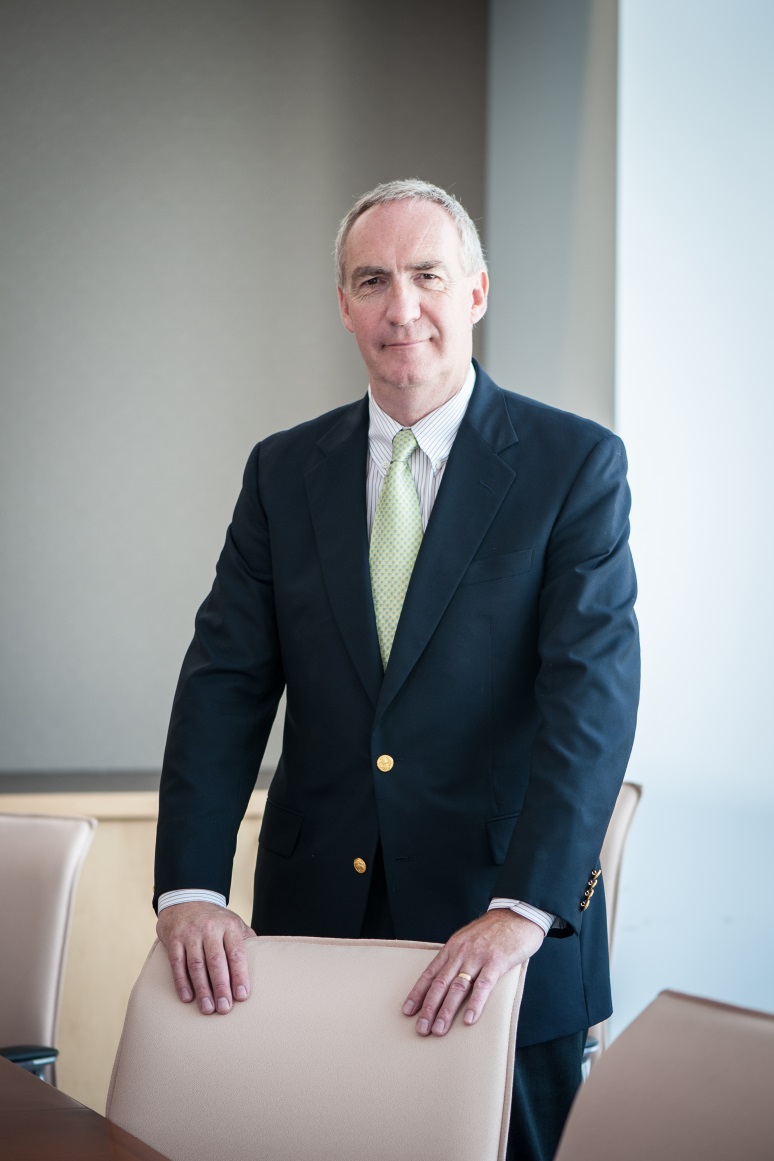 Dr Ronald Farquhar – Biotech Investor – Morningside, Newton MA, USA
Ronald (Ronnie) Farquhar studied microbiology both as an undergraduate (BSc Edinburgh) and as a postgraduate (PhD Oxford).  Over the next 5 years Ronnie worked at Shell Research (microbial production of biofuels) and as a Merck-sponsored postdoctoral fellow at the University of Kent.  Ronnie joined Pfizer Research in Sandwich, Kent in 1988 and over the following 10 years worked within infection discovery, focused on antifungals and antivirals.  In 1998 Ronnie joined Millennium Pharmaceuticals where he ran the company's major alliances with Pfizer and Wyeth (in infection) and with Bayer (in early discovery).  Following this, Ronnie served as head of preclinical and discovery biology at ActivBiotics (antibacterial drug discovery) and subsequently as head of Charles River Labs' Preclinical Services.  From 2009-2015, Ronnie led discovery and pharmaceutical research at Cubist Pharmaceuticals until its acquisition by Merck at the end of 2014. Ronnie joined Morningside Ventures in 2015 as an entrepreneur-in-residence, charged with creation of new infectious disease- and microbiome-related opportunities.  In February 2016 Ronnie founded Artugen Therapeutics to exploit recent advances in microbiome science, in May of 2016 he founded Bacainn Biotherapeutics, focused on exploiting a novel pathway responsible for chronic inflammation, and in 2017 he founded ClearB Therapeutics to develop therapeutic vaccines to redirect patients' immune systems toward functional cure of hepatitis B.  He is CEO and board member of all three companies.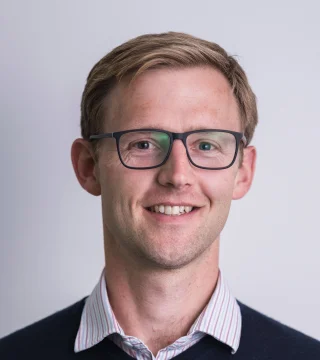 Will Harvey – Professor of Leadership – University of Bristol, School of Management
Will conducts research, teaches and consults in the areas of reputation, leadership, talent management and migration. He has worked with pharmaceutical, healthcare, energy, mining, management consulting, executive search, local and national government, supranational, aviation and food organisations. He has studied, taught and worked with multiple organisations in Africa, Asia, Europe, North America and Oceania.  Will is an International Research Fellow at the Oxford University Centre for Corporate Reputation, the Chair of the Board of Libraries Unlimited and a member of the working group for the Centre for Stakeholder Governance at the Institute of Directors. He is a Senior Fellow of the Higher Education Academy, a Fellow of the Royal Society of Arts, and a Fellow of the Chartered Institute of Personnel and Development.

Dr Stephen Hill – CEO – Faraday Pharmaceuticals, Seattle WA, USA
Steve was appointed as CEO of Faraday Pharmaceuticals in September 2015, a role to which he brought over 20 years of previous industry experience.  Faraday is pursuing the development of elemental reducing agents based on the pioneering work of Mark Roth from his lab at the Fred Hutchinson Cancer Research Center in Seattle.  Previously, he held the position of President, Chief Executive Officer and member of the Board of Directors at Targacept and prior to that served as President and Chief Executive Officer of Solvay Pharmaceuticals, where he led an organisation of over 1,200 employees until its acquisition by Abbott Laboratories in 2010, and of ArQule, where he led a successful transition from a fee-for-service discovery chemistry model to an enterprise with a proprietary clinical-stage pipeline.  Prior to ArQule, Stephen held several leadership positions with F. Hoffmann-La Roche Ltd., including Global Head of Clinical Development.  He is a Fellow of the Royal College of Surgeons of England and holds degrees in medicine and surgery from St. Catherine's College at Oxford University.  In addition to Faraday, Stephen sits on the boards of Catalyst Bioscience, Cellectar Biosciences and Lipocine.
Dr Joanna Horobin, MB, ChB, MRCGP – Independent Director, Boston MA, USA
Joanna has over 30 years of successful pharmaceutical development and leadership.  Joanna is on the boards of Kymera Therapeutics (Cambridge MA), Liquidia Technologies (Morrisville, NC) and Nordic Nanovector (Norway).  She is the former Senior Vice President and Chief Medical Officer at Idera Pharmaceuticals, a company developing oligonucleotides for rare diseases, including rare cancers.  Prior to joining Idera, she was the CMO of Verastem and previously served as CEO of Syndax Pharmaceuticals.  Earlier, she held several roles of increasing responsibility at global pharmaceutical corporations such as CombinatoRx and Rhône-Poulenc Rorer (now Sanofi) where she spearheaded the global oncology business unit's launch which included the launches of Taxotere® (docetaxel) in breast cancer and Campto/Camptosar® (CPT11) for colorectal cancer.  She also led a successful joint venture with Chugai to launch Granocyte® (lenograstim).  Prior to this, Joanna played significant leadership roles in the approvals of Lovenox®, Celectol®, Augmentin®, Timentin®, temocillin, Bactroban® and Relafen®/ Reliflex®.  Before joining the industry Joanna was a GP in West London. She received her medical degree from the University of Manchester and gained membership of the Royal College of General Practitioners and the Faculty of Pharmaceutical Medicine.

John Houghton – President & CEO – Avotres, Cedar Knolls NJ, USA
John has extensive US and International experience in the pharma, biotech and medical device industries.  He has direct experience in building out global commercial organisations including marketing, sales and new product development.  He has also been directly responsible for successfully licensing products and leading joint ventures and partnerships.  John is currently leading Avotres, a clinical stage biotechnology company developing novel immune therapies for autoimmune diseases, cancers, and transplantation. Previously, he was Global Medicines Leader at AstraZeneca in the US, and before that, President and CEO of Nephros, a publicly traded medical device company focused on ultrafiltration of liquids particularly for use in dialysis.  Prior to Nephros he served as President and CEO of CorMedix, a pharmaceutical company he helped found and was responsible for taking through an IPO.  Before joining CorMedix, John established the global sales and marketing infrastructure for the Biotech division of Stryker.  Prior to Stryker, he worked for Aventis and predecessor companies.  During his time at Aventis he led the global marketing of Nasacort, served as commercial lead on the Aventis-Millennium inflammation collaboration, and functioned as the global new products commercialisation head for respiratory, inflammation, cardiovascular, and metabolism products.  John received his BSc from Liverpool John Moores University.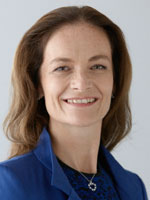 Dr Annalisa Jenkins, MBBS, MRCP – Portfolio Board Member & Philanthropist – London
A biopharma thought leader with nearly 20 years of industry experience, Annalisa has built and led teams advancing programs from scientific research through clinical development, regulatory approval and into healthcare systems globally. Currently she chairs or serves on the boards of a number of private and public life science organisations in the US and UK, including Chair of the board of Kuur Therapeutics, Cocoon Biotech, Conduit Connect, Phaim Pharma Chairman of the Court of the London School of Hygiene and Tropical Medicine, a board member of Faster Cures, and member of the Science Advisory Board of the FDA, which advises FDA leadership on complex scientific and technical issues. She is an NED at Genomics England, Affimed, Avrobio, Compass Pathways, Oncimmune, AgeX Therapeutics and AoBiome. She was the President and CEO of Dimension Therapeutics, and earlier served as executive vice president, head of Global Research and Development for Merck Serono. She also led Global Medical Affairs and Quality and was a member of Merck Serono's Pharmaceutical Executive Committee. Previously, she pursued a nearly 15-year career at Bristol Myers Squibb, attaining the role of senior vice president and head of Global Medical Affairs. Annalisa began her career as a medical officer with the British Royal Navy during the Gulf conflict, rising to the rank of Surgeon Lieutenant Commander. She graduated in medicine from St. Bartholomew's Hospital London and trained in cardiovascular medicine in the UK National Health Service. She also is a member of the European Commission's Scientific Panel for Health, a science-led expert group tasked with helping to achieve better health and well being for all.

Dr Jeremy Levin – Chairman & CEO – Ovid Therapeutics, Lewes DE, USA
Jeremy is the Chairman and CEO of Ovid Therapeutics, a private company developing novel medicines for orphan diseases of the brain.  In 2012, FierceBiotech voted him as one of the 25 most influential people in the biopharmaceutical industry.  He also currently chairs the Board of Directors of the Biotechnology Innovation Organization (BIO) and sits on the board of Lundbeck.  Previously he served as President and CEO of Teva Pharmaceutical Industries Ltd. where he was responsible for overseeing all aspects of one of the world's largest pharmaceutical companies.  Prior to this he was a member of the executive committee of Bristol-Myers Squibb where he had global responsibilities for strategy, alliances and all transactions: operations representing nearly 50% of the revenue of BMS.  In this role Jeremy devised and led the BMS String of Pearls Strategy which resulted in the transformation of the company pipeline.  Prior to BMS, he held the position of Global Head of Strategic Alliances at Novartis.  In this role, he established and managed strategic collaborations with multiple companies around the world.  Prior to Novartis, Jeremy was a director and officer of several public and private biotechnology organisations including Cadus Pharmaceuticals which he took public as CEO.  Jeremy is the recipient of a number of awards including the Kermode Prize for work on novel hypertension drugs, the Albert Einstein Award for Leadership in Life Sciences awarded by Shimon Peres, the B'nai B'rith Award for Distinguished Achievement for commitment to improving global health care, to philanthropy, community service and industry leadership and the Officer's Cross of the Order of Merit of the Republic of Hungary.  Having grown up in South Africa, Jeremy holds a BA in Zoology and was awarded a MA and a PhD in the structure of Chromatin from the University of Oxford in 1978.  He also received degrees of Bachelor of Medicine, Bachelor of Surgery from the University of Cambridge in 1981 and has practiced internal medicine at University Hospitals in England, Switzerland and South Africa.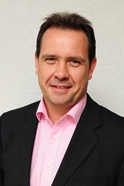 Dr Allan Marchington – Managing Partner & Head – ICG Life Sciences, London UK
Allan joined Intermediate Capital Group (ICG) in 2021 where he is Managing Partner & Head of ICG Life Sciences which is investing in biotech companies.  Before this, he founded Bridge Valley Ventures, a life sciences venture capital fund. Allan spent 15 years in the healthcare venture capital industry at Apposite Capital and Abingworth.  He was a Founding Partner at Apposite Capital, a healthcare focused venture firm with over $200m under management.  Prior to moving into the venture industry, he was CEO of Cambridge Discovery Chemistry, a company which he founded and successfully sold to Millennium Pharmaceuticals.  Following the acquisition Allan moved to the US to take up the role of Senior Vice President of Technology at Millennium.  Allan started his career working for 7 years as a medicinal chemist at Pfizer.  He is currently an active Board member of Bird Rock Bio Inc. (San Diego, CA).  He is also a member of the Royal Society of Chemistry's Investment Committee.  Allan formerly served on the boards of Ambit Biosciences Inc, Ambrx Inc., the BioIndustry Association, Convergence Pharmaceuticals Ltd,  Pharmakodex Ltd,  and Sotera Wireless Inc.  He earned a PhD in Chemistry from the University of Liverpool.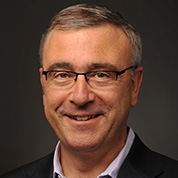 Dr Sean McCarthy – CEO – CytomX Therapeutics, South San Francisco CA, USA
Sean has more than 20 years of experience in the biotechnology industry, including business development, venture capital, program management and research management.  Prior to joining CytomX in January 2011, he was a transactional partner at Pappas Ventures responsible for investments in therapeutic, medical device and molecular diagnostic companies and new company formation.  Prior to Pappas, Sean was the vice president of business development at SGX Pharmaceuticals where he spearheaded a wide range of strategic partnerships with major pharmaceutical companies, including a $515 million oncology alliance with Novartis, and led a strategic re-orientation that resulted in the successful initial public offering of the company in 2006.  Prior to SGX, he was associate director of program management at Millennium Pharmaceuticals, where he managed therapeutic protein programs and a research team that invented novel genomic techniques for the identification of novel biologics.  He received his BSc in biochemistry and pharmacology at King's College, University of London, his MBA from the Rady School of Management at UC San Diego and a PhD in cancer biology from St. John's College, University of Oxford.

Dr Vincent Miles – Partner – Abingworth Management, Waltham MA, USA
Vin has more than 40 years of management experience in the biotechnology industry.  Before joining the venture capital firm of Abingworth, he was Senior Vice President Business Development of the Abingworth portfolio company Alnylam Pharmaceuticals.  Previously, Vincent was at Millennium Pharmaceuticals, where he held VP positions in business development, strategic planning and corporate communications.  Formerly he was Director of the technology transfer office at the Dana-Farber Cancer Institute and held VP positions in business development and R&D at RiboGene and Pharmacia, having begun his career at Amersham International in R&D.  Vincent is on the boards of Chiasma and Hydra Biosciences.  He has a BSc in biochemistry and a PhD in molecular biology from University College London and is based in Abingworth's Boston office.

Dr David Paterson – Sr Leadership Team/ Research, Translation & Commercialisation – Colorado State University
Before joining the Colorado State senior leadership team, David held a number of business and corporate development responsibilities, including leadership positions in both Dublin and Amsterdam for Impax Laboratories. Previously he has served as Vice President of Alliance Management and VP of Business Development at Impax Labs in California. Prior to Impax, David was Senior Director of Business Development at Sepracor (now Sunovion Pharmaceuticals) where his primary responsibilities included CNS and drug discovery in-licensing.  Prior to Sepracor, David was the Director for US Academic Liaison in the Worldwide Business Development Group at GlaxoSmithKline.  Before joining GSK he was a VP of Business Development at SkyePharma and helped establish a business development presence for SkyePharma in the US.  Prior to that he was Director of Technology Transfer at the Penn State University School of Medicine in Hershey, Pennsylvania .  His experience covers the business development function in both branded and generic pharmaceuticals, identifying and sourcing strategic business opportunities, mergers, acquisitions, alliances and/or joint ventures. David earned his BSc in Botany from the University of Glasgow and received his PhD (Plant Biology) from the University of Illinois at Urbana-Champaign.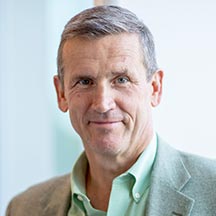 Dr Rupert Vessey – Chief Scientist & Executive Partner – Flagship Pioneering, Boston, MA, USA
In July 2023, Rupert joined Flagship Pioneering in a new role that will see him working closely with Flagship's origination teams, advising on the science, strategies  and positioning of emergent early-stage companies for product and pipeline success. Before this, Rupert led Research and Early Development at Bristol Myers Squibb, overseeing the advancement of promising programs, technologies and assets across all therapeutic areas, from discovery through proof-of-concept. He was previously President of Celgene's Research and Early Development organization, after having spent 10 years at Merck, where he was responsible for numerous drug development programs and held leadership roles in the company's Early Development, Discovery Sciences, Drug Discovery and Informatics groups, as well as its respiratory and immunology franchise. Prior to that he worked for five years at GlaxoSmithKline in drug discovery, experimental medicine and early clinical development of therapeutics for respiratory and immune diseases. Rupert graduated from Oxford University with degrees in Physiological Sciences (M.A.), Clinical Medicine (B.M., B.Ch.) and a Doctor of Philosophy (D.Phil.) in Molecular Immunology. He is an elected Fellow of the Royal College of Physicians.