Members of the BELS Advisory Council provide advice and recommendations to the BELS management team on building the organisation and connections to benefit the BELS community and UK plc. Members represent varied interests across the global health and  life sciences. They coalesce around the shared goal of improving healthcare and advancing medical innovation to benefit patients and UK plc, as well as helping the organisations at which they work and hold advisory roles.
"I am delighted to hear that BELS is being reactivated.  As you know, three of my four college degrees were obtained at UK universities and my first professional position was at the MRC Toxicology Unit then based in Carshalton, Greater London. The UK higher education system and the Health and Life Sciences sector were unduly generous to me as I was developing my career. The opportunity to pay back into this sector while strengthening my connections to it is most welcome, and I am certain that many of my expat colleagues feel the same way."    Dr Stephen Naylor, Chairman & CEO, MaiHealth, Indianapolis, Indiana
The nature of service on the BELS Advisory Council is advisory, voluntary and participatory. Members are selected for their expertise; participants receive no compensation. There is an expectation for active involvement and mutual benefit from service.
BELS Advisory Council Members
Mark Bamforth – Founder & CEO – Brammer Biopharmaceuticals, Massachusetts USA
 Mark Bamforth is the founder, President and CEO of Brammer BioPharmaceuticals, a new CMO he is establishing.  Previously, he founded and ran Gallus BioPharmaceuticals, a premier contract manufacturer delivering clinical and commercial biopharmaceuticals to pharma and biotech companies worldwide.  Since the acquisition of a world-class facility in 2011, manufacturing two lead commercial products for Janssen, Gallus had more than doubled through organic growth and a merger with another CMO, Laureate Biopharma, in 2013.  Mark managed the sale of Gallus to DPx Holdings in September 2014 and supported the integration into DPx's Patheon Biologics business.  He has 22 years of previous experience in the UK and USA running global operations and a pharmaceutical CMO business for Genzyme, a leading biotechnology company.  He began his career as a chemical engineer in the whisky industry and as a petroleum engineer exploring for North Sea oil.  Mark serves on the MassBio Board and is a Saltire Foundation Founding Trustee, enabling young Scottish entrepreneurs to expand their business knowledge through education and internships with high growth USA companies.  He has a BS in Chemical Engineering from the University of Strathclyde and an MBA from Henley Management College.
Dr Dominic P Behan, President & CEO, Beacon Discovery, Boston, Massachusetts USA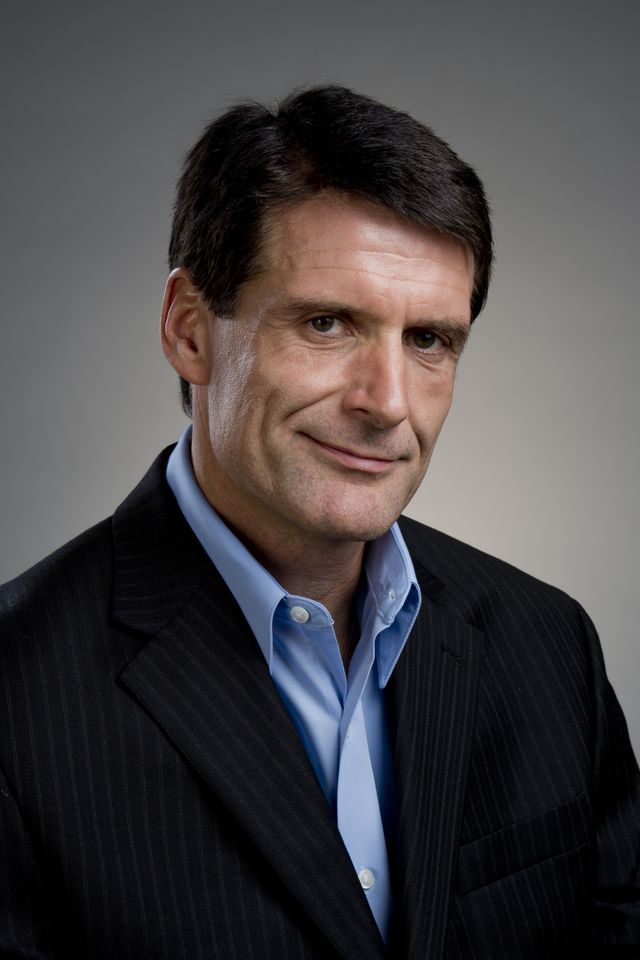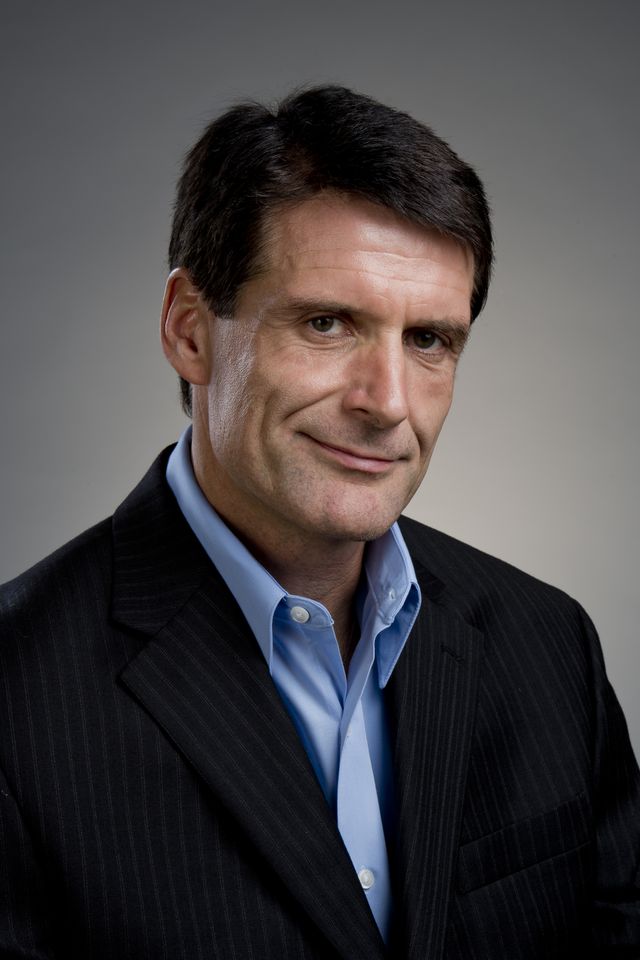 Dominic has 23 years of experience in the pharmaceutical industry. His industrial career began at Neurocrine Biosciences where he directed several drug discovery programs from 1993-1997. In 1997 he co-founded Arena Pharmaceuticals, was elected to the Board of Directors in 2000, most recently served as Executive Vice President and Chief Scientific Officer, and continues to serve as a consultant and chair the Scientific Advisory Board. He has participated in multiple private and public financing initiatives and has secured numerous pharmaceutical partnering collaborations with large multinational pharmaceutical companies such as Boehringer Ingelheim International GmbH, Eli Lilly, Ortho McNeil/Johnson & Johnson (JNJ), Merck, Eisai, Taisho as well as several biotechnology companies and academic institutions. In 2016, Dominic co-founded Beacon Discovery, a privately held drug discovery incubator, where he now serves as President and CEO. He also serves on the Scientific Advisory Board of Keystone, a world renowned organization responsible for establishing and arranging meetings of scientific excellence. He has authored numerous publications and patents that address multiple therapeutic areas encompassing protein/neuropeptide mechanisms as well as small molecule modulation of CNS, neuroendocrine, cardiovascular and metabolic systems. Dominic obtained a BSc Honors degree in Biochemistry from the University of Leeds and a PhD in Biochemistry from the University of Reading, investigating the biology of stress. He then spent three years as a Post-Doctoral Research Fellow at the Salk Institute in San Diego. He also received a higher doctorate (DSc) degree from the University of Reading where he was appointed Visiting Professor.
Dr Timothy P Clackson, PhD – President of R&D & CSO – Ariad Pharmaceuticals, Cambridge, Massachusetts USA
Tim Clackson is President of R&D and Chief Scientific Officer at ARIAD Pharmaceuticals, an integrated oncology company headquartered in Cambridge, Massachusetts and Lausanne, Switzerland.  During his 19 year career at ARIAD, Tim has held a series of increasingly senior positions, including CSO since 2003 and President of R&D since 2010. He has overall operational and strategic responsibility for R&D at ARIAD, including drug discovery, preclinical and translational research, clinical development, and technical operations.  He led the multi-disciplinary R&D team that discovered and developed Iclusig® (ponatinib), an oral tyrosine kinase inhibitor now marketed in the US, EU and Switzerland; AP26113, a next-generation oral inhibitor of anaplastic lymphoma kinase (ALK) currently in a phase 2 study in lung cancer patients; ridaforolimus, an mTOR inhibitor licensed to Merck for oncology, and to Medinol as a component of drug-eluting stents; and AP1903, a small molecule regulator for cancer cell therapy licensed to Bellicum Pharmaceuticals.  Tim's education and training provided him with an early exposure to biotechnology.  Prior to ARIAD, he was a postdoctoral fellow at Genentech.  His research on the human growth hormone receptor, with Dr. James Wells, led to a highly-cited paper that defined the now-established "hot spot" paradigm for how proteins interact, which was broadly influential in the field of drug discovery.  His graduate research, conducted with Dr. Greg Winter at the MRC Laboratory of Molecular Biology in Cambridge (UK), included the development of antibody phage display library technology and led to the founding of Cambridge Antibody Technology (CAT) and the subsequent development of multiple approved antibody products.  Tim has published approximately 85 scientific papers and is a co-inventor on 15 issued US patents.  He received his PhD in Biology from Cambridge University and his BA degree in Biochemistry from Oxford University.
Dr Gary J Clements – VP Business Development – Kymab Ltd, Cambridge UK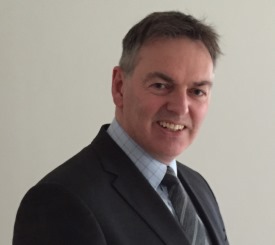 Gary is a transaction-orientated business development professional with experience in pharma and smaller biotech businesses.  His current role is VP of Business Development at Kymab Limited (Cambridge UK), a biotech focussed on antibody-based therapeutics applied to immunotherapy and anti-infective drug candidates.  Prior to this he was Head of Research Collaborations and Divestments within the Business Development leadership team at Shire Pharmaceuticals where he spent 13 years including a two-year secondment to their Massachusetts offices. Gary entered the biotech industry when he joined Celltech in 1986 upon completing his a PhD research at Warwick University.
Dr Geoffrey Cox – Principal – Beacon Street Advisers, Boston, Massachusetts USA
Geoffrey Cox is an independent consultant to the Biotechnology and Life Sciences Industry and Principal of Beacon Street Advisors, LLC.  Currently he is serving as the interim CEO of QLT in Vancouver.  Geoff has extensive experience in the biotechnology industry in a number of positions as a senior executive and CEO and also as a Board Director and Chairman of both public and private companies.  He serves on the Boards of QLT and Biota Pharmaceuticals, both public companies, and also on the Board of Lakewood-Amedex.   From 2011 to 2013, Geoff was a Partner with Red Sky Partners.  Previously, from 2001 to 2010, he was Chairman, President and CEO of GTC Biotherapeutics and from 1997 to 2001 Chairman, President and CEO of Aronex Pharmaceuticals, both biotechnology companies.  From 1984 to 1997 he was employed by Genzyme Corporation, last serving as its Executive Vice President, Operations.  Prior to that, he was General Manager Operations for Gist Brocades UK.  Geoff is a past Chairman of MassBio, the Massachusetts Biotechnology Council, and served for a number of years on the Board of the Biotechnology Industries Association (BIO), together with the Health Governing and Emerging Companies Sections of BIO.  He received a BSc in biochemistry from the University of Birmingham and a PhD in biochemistry from the University of East Anglia.
Dr Ronald Farquhar – Biotech Investor – Morningside, Newton, Massachusetts, USA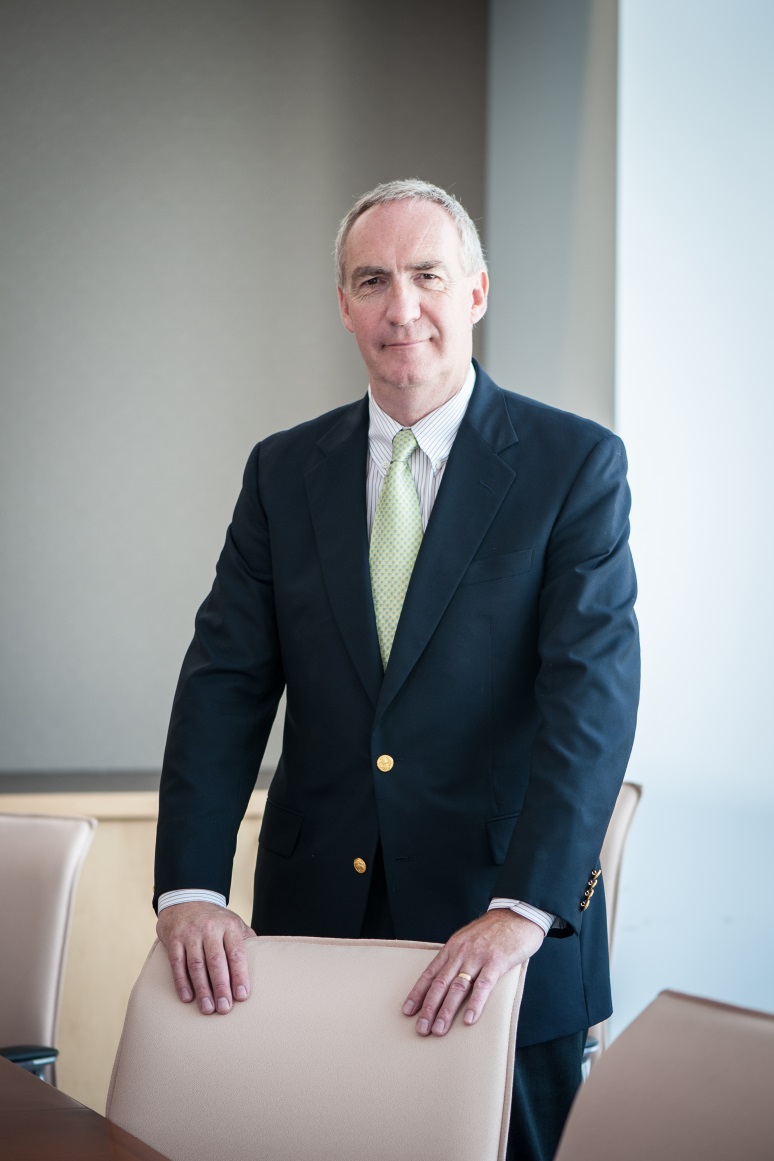 Ronald (Ronnie) Farquhar studied microbiology both as an undergraduate (BSc, 1st Class, Edinburgh, 1982) and as a postgraduate (D. Phil., Oxford, 1985).  Over the next 5 years Ronnie worked at Shell Research (microbial production of biofuels) and as a Merck –sponsored postdoctoral fellow (yeast protein secretion, laboratories of Professors Mick Tuite and Robert Freedman, University of Kent). Ronnie joined Pfizer Research (Sandwich, Kent) in 1988 and over the following 10 years he worked within infection discovery, focused on antifungals and antivirals. In 1998 Ronnie joined Millennium Pharmaceuticals where he ran the company's major alliances with Pfizer and Wyeth (in infection) and with Bayer (in early discovery). Following this, Ronnie served as head of preclinical and discovery biology at ActivBiotics (antibacterial drug discovery) and subsequently as head of Charles River Labs' Preclinical Services, Massachusetts business. From 2009-2015, Ronnie led discovery and pharmaceutical research and Cubist Pharmaceuticals. Ronnie joined Morningside Ventures in 2015 as an entrepreneur-in-residence, charged with creation of new infectious disease- and microbiome-related opportunities. In February 2016 Ronnie founded Artugen Therapeutics Ltd. to exploit recent advances in microbiome science towards creation of novel ways of treating infections. In May of 2017 Ronnie founded Bacainn Biotherapeutics Ltd., focused on exploiting a novel pathway responsible for chronic inflammation. Approved products to which Ronnie contributed include: Miraviroc® and Ceftolozane/Tazobactam®.  Clinical development stage compounds to which Ronnie contributed include: Rifalazil®, Surotomycin®, CB-618 (a beta-lactamase inhibitor) and CB-634 (a pain therapeutic).
Dr Will Harvey – Research Director & Sr Lecturer – University of Exeter Business School – Exeter UK
Will Harvey is Research Director and Senior Lecturer at the University of Exeter Business School, an Associate Fellow in the Centre for Corporate Reputation at the University of Oxford and an Honorary Senior Lecturer at the University of Sydney.  Will's research focuses on reputation, leadership, expatriates and talent management.  He received his PhD from the University of Cambridge and has published in a range of journals on subjects such as business and management, sociology, geography and industrial relations.  Over the past five years, Will has taught undergraduate, postgraduate, MBA and EMBA students at the University of Cambridge, the University of Oxford, the University of British Columbia, the University of Sydney and the University of Exeter.
Dr Stephen Hill – CEO – Faraday Pharmaceuticals, Seattle, Washington, USA
Stephen Hill Stephen Hill was appointed as CEO of Faraday Pharmaceuticals in September 2015, a role to which he brings over 20 years of industry experience. Most recently he held the position of President, Chief Executive Officer and member of the Board of Directors at Targacept. Prior to that he served as President and Chief Executive Officer of Solvay Pharmaceuticals, where he led an organisation of over 1,200 employees until its acquisition by Abbott Laboratories in 2010, and ArQule, where he led a successful transition from a fee-for-service discovery chemistry model to an enterprise with a proprietary clinical-stage pipeline.  Prior to ArQule, Stephen held several leadership positions with F. Hoffmann-La Roche Ltd., including Global Head of Clinical Development.  He is a Fellow of the Royal College of Surgeons of England and holds degrees in medicine and surgery from St. Catherine's College at Oxford University.
Dr Joanna Horobin, MB, ChB, MRCGP – SVP & CMO – Idera Pharmaceuticals, Cambridge, Massachusetts, USA

Dr Joanna Horobin has over 30 years of successful pharmaceutical development and leadership. In addition to being Senior Vice President and Chief Medical Officer at Idera Pharmaceuticals, a company developing oligonucleotides for rare diseases, including rare cancers, Joanna is an NED of Nordic Nanovector. Prior to joining Idera, she was most recently the CMO of Verastem and previously served as CEO of Syndax Pharmaceuticals.  Earlier, she held several roles of increasing responsibility at global pharmaceutical corporations such as Rhône-Poulenc Rorer (now Sanofi) where she spearheaded the global oncology business unit's launch which included the launches of Taxotere® (docetaxel) in breast cancer and Campto/Camptosar® (CPT11) for colorectal cancer.  She also led a successful joint venture with Chugai to launch Granocyte® (lenograstim).  Prior to this, Joanna played significant leadership roles in the approvals of Lovenox®, Celectol®, Augmentin®, Timentin®, temocillin, Bactroban® and Relafen®/ Reliflex®.  Before joining the industry Joanna was a GP in West London. She received her medical degree from the University of Manchester and gained membership of the Royal College of General Practitioners and the Faculty of Pharmaceutical Medicine.
John Houghton – Global Medicine Leader – AstraZeneca, Gaithersburg, Maryland, USA
John Houghton has extensive US and International experience in the pharma, biotech and medical device industries.  He has direct experience in building out global commercial organisations including marketing, sales and new product development.  He has also been directly responsible for successfully licensing products and leading joint ventures and partnerships.  John is currently Global Medicines Leader at AstraZeneca in the US, having previously been President and CEO of Nephros, a publicly traded medical device company focused on ultrafiltration of liquids particularly for use in dialysis.  Prior to Nephros he served as President and CEO of CorMedix, a pharmaceutical company he helped found and was responsible for taking through an IPO.  Before joining CorMedix, John established the global sales and marketing infrastructure for the Biotech division of Stryker.  Prior to Stryker, he worked for Aventis and predecessor companies. During his time at Aventis he led the global marketing of Nasacort, served as commercial lead on the Aventis-Millennium inflammation collaboration, and functioned as the global new products commercialisation head for respiratory, inflammation, cardiovascular, and metabolism products.  John received his BSc from Liverpool John Moores University.
Dr Annalisa Jenkins, MBBS, MRCP – Chief Executive Officer – Dimension Therapeutics, Cambridge, Massachusetts USA
A biopharma thought leader with nearly 20 years of industry experience, Annalisa Jenkins has built and led teams advancing programs from scientific research through clinical development, regulatory approval and into healthcare systems globally. Prior to joining Dimension, she served as executive vice president, head of Global Research and Development for Merck Serono. She also led Global Medical Affairs and Quality and was a member of Merck Serono's Pharmaceutical Executive Committee. Previously, she pursued a nearly 15-year career at Bristol-Myers Squibb (BMS), attaining the role of senior vice president and head of Global Medical Affairs. Annalisa began her career as a medical officer with the British Royal Navy during the Gulf conflict, rising to the rank of Surgeon Lieutenant Commander. She graduated in medicine from St. Bartholomew's Hospital London and trained in cardiovascular medicine in the UK National Health Service. Annalisa is a member of the Board of Directors of Ardelyx, Biothera, MedCity, and Viventia Bio, Inc. She also is a member of the European Commission's Scientific Panel for Health, a science-led expert group tasked with helping to achieve better health and wellbeing for all. In addition, she is a committee member of the Science Board to the U.S. Food & Drug Administration, which advises FDA leadership on complex scientific and technical issues.
Dr Jeremy Levin – Chairman & CEO – Ovid Therapeutics, Lewes, Delaware USA
Jeremy Levin is the Chairman and CEO of Ovid Therapeutics, a private company developing novel medicines for orphan diseases of the brain.  In 2012, FierceBiotech voted him as one of the 25 most influential people in the biopharmaceutical industry.  Previously he served as President and CEO of Teva Pharmaceutical Industries Ltd. where he was responsible for overseeing all aspects of one of the world's largest pharmaceutical companies.  Prior to this he was a member of the executive committee of Bristol-Myers Squibb where he had global responsibilities for strategy, alliances and all transactions: operations representing nearly 50% of the revenue of BMS.  In this role Jeremy devised and led the BMS String of Pearls Strategy which resulted in the transformation of the company pipeline.  Prior to BMS, he held the position of Global Head of Strategic Alliances at Novartis.  In this role, he established and managed strategic collaborations with multiple companies around the world.  Prior to Novartis, Jeremy was a director and officer of several public and private biotechnology organisations including Cadus Pharmaceuticals which he took public as CEO.  Jeremy is the recipient of a number of awards including the Kermode Prize for work on novel hypertension drugs, the Albert Einstein Award for Leadership in Life Sciences awarded by Shimon Peres, the B'nai B'rith Award for Distinguished Achievement for commitment to improving global health care, to philanthropy, community service and industry leadership and the Officer's Cross of the Order of Merit of the Republic of Hungary.  Jeremy holds a BA in Zoology and was awarded a MA and a PhD in the structure of Chromatin from the University of Oxford in 1978.  He also received degrees of Bachelor of Medicine, Bachelor of Surgery from the University of Cambridge in 1981 and has practiced internal medicine at University Hospitals in England, Switzerland and South Africa.
Dr Alan Lewis – Serial board member, San Diego, California USA
Alan Lewis is currently the CEO of Capella Therapeutics in San Diego.  Alan recently served as CEO at Medistem, a public regenerative medicines company.  He has been a Board member of several private and public biotechnology companies as well as BIO and PhRMA.  He currently serves as a Board member of Biomarin, Targazyme, Diavacs and HabitRD.  Alan previously was President and CEO of Ambit Biosciences, a public biotechnology company and also served as CEO of the Juvenile Diabetes Research Foundation (JDRF) and Novocell (Viacyte), a regenerative medicines company focused on diabetes.  He was President of the Signal Research Division of Celgene after Celgene acquired Signal Pharmaceuticals where he was CEO.  He previously held a number of positions at Wyeth including VP Research.  Alan received a PhD in pharmacology from the University of Wales in Cardiff and completed a postdoctoral fellowship at Yale.  He was awarded an Honorary Fellowship from the University of Wales in Swansea.  Dr Lewis has authored over 120 publications and edited 6 books.
Dr Daniel Mahony – Portfolio Manager – Polar Capital,   London UK
Daniel joined Polar Capital to set up the healthcare team in 2007. He has 24 years of experience in healthcare, including more than 17 years in the investment arena as a portfolio manager and sell-side analyst. Prior to joining Polar Capital, he was head of the European healthcare research team at Morgan Stanley, covering the European biotechnology, medical technology and healthcare services sectors. He also previously worked in New York for ING Barings Furman Selz following the US biotech sector. Before working in the investment field, Daniel worked as a research scientist for seven years mainly at Schering Plough in California.  He received his PhD from Cambridge University and a first class honours degree in biochemistry from Oxford University.
Dr Allan Marchington – Senior Advisor – Apposite Capital,  London UK
Allan has spent the last 13 years in the healthcare venture capital industry at Apposite Capital and Abingworth.  He was a Founding Partner at Apposite Capital, a healthcare focused venture firm with over $200m under management.  Prior to moving into the venture industry, he was CEO of Cambridge Discovery Chemistry, a company which he founded and successfully sold to Millennium Pharmaceuticals. Following the acquisition Allan moved to the US to take up the role of Senior Vice President of Technology at Millennium.  Allan started his career working for 7 years as a Medicinal chemist at Pfizer. He is currently an active Board member of Bird Rock Bio Inc. (San Diego, CA) and Calchan Ltd (London UK). He is also a member of the Royal Society of Chemistry's Investment Committee. Allan formerly served on the boards of Ambit Biosciences Inc, Ambrx Inc., the BioIndustry Association,  Convergence Pharmaceuticals Ltd,  Pharmakodex Ltd,  and Sotera Wireless Inc.
Dr Sean McCarthy – CEO – CytomX Therapeutics, South San Francisco, California USA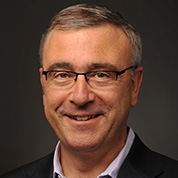 Sean McCarthy has more than 18 years of experience in the biotechnology industry, including business development, venture capital, program management and research management. Prior to joining CytomX in January 2011, he was a transactional partner at Pappas Ventures responsible for investments in therapeutic, medical device and molecular diagnostic companies and new company formation.  Prior to Pappas, Sean was the vice president of business development at SGX Pharmaceuticals where he spearheaded a wide range of strategic partnerships with major pharmaceutical companies, including a $515 million oncology alliance with Novartis, and led a strategic re-orientation that resulted in the successful initial public offering of the company in 2006.  Prior to SGX, he was associate director of program management at Millennium Pharmaceuticals, where he managed therapeutic protein programs and a research team that invented novel genomic techniques for the identification of novel biologics.  Sean is the author of 17 peer-reviewed scientific publications and a named inventor on six issued patents and 23 filed patent applications.  He received his BSc in biochemistry and pharmacology at King's College, University of London; his MBA from the Rady School of Management at UC San Diego; and a PhD in cancer biology from St. John's College, University of Oxford.
Dr Vincent Miles – Partner – Abingworth Management, Waltham, Massachusetts USA
Vincent Miles has more than 30 years of management experience in the biotechnology industry. Before joining the venture capital firm of Abingworth, he was Senior Vice President Business Development of the Abingworth portfolio company Alnylam Pharmaceuticals.  Previously, Vincent was at Millennium Pharmaceuticals, where he held VP positions in business development, strategic planning and corporate communications.  Formerly he was Director of the technology transfer office at the Dana-Farber Cancer Institute and held VP positions in business development and R&D at RiboGene and Pharmacia, having begun his career at Amersham International in R&D.  Vincent is on the boards of Chiasma and Hydra Biosciences.  He has a BSc in biochemistry and a PhD in molecular biology from University College London and is based in Abingworth's Boston office.
Dr Stephen Naylor – Chairman & CEO – MaiHealth, Indianapolis, Indiana USA
Stephen Naylor is currently Founder, Chairman and CEO of the preventive medicine company MaiHealth based in Indianapolis.  He has over 25 years of experience in the Health and Life Sciences in both the academic and private sectors.  In addition, he is also the founder and served as Executive Management /Chairman of numerous other companies in the personalised medicine, diagnostic, companion diagnostic, biomarker and systems biology sectors.  He has published over 250 scientific journal manuscripts, filed over 20 patents and helped raise in excess of $40 million in federal grants (NIH/SBIR) and $40 million in equity investments for the companies he has been associated with over the past decade.  Stephen has degrees from the University of East Anglia (BSc-1st Class Honors-Chemistry), University of Southampton (MSc-Oceanography), University of California (MS-Chemical Sciences) and University of Cambridge (PhD-Analytical Biochemistry /Chemistry) and also was a Postdoctoral Fellow at MIT.  Over the years he has worked at the MRC (UK), Mayo Clinic (US) and the world's first systems biology company Beyond Genomics, as well as helped found numerous small start up entities, all in the US.
Sir Geoffrey Owen – Sr Fellow – London School of Economics, London UK
Sir Geoffrey Owen was educated at Rugby School and Balliol College, Oxford, where he studied classics.  After two years of national service in the Royal Air Force, he joined the Financial Times as a feature writer.  He held several posts on that paper, including those of Industrial Correspondent, Industrial Editor, and US Correspondent based in New York.   In 1968, he left the Financial Times to join a government agency, the Industrial Reorganisation Corporation, where he worked for two years.  He then joined British Leyland Motor Corporation, where he served as personnel director in the international division.  Geoffrey returned to the Financial Times in 1972 and was appointed deputy editor in 1973 and then editor in 1980 and held that post until the end of 1990, when he joined the London School of Economics.  He worked first in the LSE's Centre for Economic Performance and later as senior fellow in the Department of Management, where he taught courses in corporate strategy and international business.  He retired from teaching in 2013 but continued his association with the LSE as a Research Associate in the Financial Markets Group.  Geoffrey's publications include: "Industry in the USA" (Penguin 1967), "From Empire to Europe: the decline and revival of British industry since the Second World War" (HarperCollins 1999), and "The rise and fall of great companies: Courtaulds and the reshaping of the man-made fibres industry" (Oxford, 2010).  He wrote an article for the Harvard Business Review (March 1995) on the demerger of ICI and has co-authored two corporate governance studies: "The changing role of the Chairman" (published by the Chairmen's Forum in March 2006) and "Corporate governance in the US and Europe: where are we now?" (Palgrave 2006).   He also contributed a chapter on "The role of the board", in "The business case for corporate governance", edited by Ken Rushton (Cambridge 2008).   Sir Geoffrey was a non-executive director of Laird Group plc from 2001 to the end of 2006 and is currently chairman of the Wincott Foundation, a charity devoted to maintaining high standards in economic and financial journalism.  He is currently putting the finishing touches to a book about the UK biotechnology industry.
Dr David Paterson – Head of Alliances & Business Development – Impax Laboratories, Amsterdam, Netherlands
David Paterson Is Head of Alliance Management and Business Development for Impax Labs BV in Amsterdam.  Previously he has served as Vice President of Alliance Management and VP of Business Development at Impax Labs in California. Prior to Impax, David was Senior Director of Business Development at Sepracor (now Sunovion Pharmaceuticals) where his primary responsibilities included CNS and drug discovery in-licensing.  Prior to Sepracor, David was the Director for US Academic Liaison in the Worldwide Business Development Group at GlaxoSmithKline.  Before joining GSK he was a VP of Business Development at SkyePharma and helped establish a business development presence for SkyePharma in the US.  Prior to that he was Director of Technology Transfer at the Penn State University School of Medicine in Hershey, Pennsylvania .  His experience covers the business development function in both branded and generic pharmaceuticals, identifying and sourcing strategic business opportunities, mergers, acquisitions, alliances and/or joint ventures. David earned his BSc in Botany from the University of Glasgow and received his PhD (Plant Biology) from the University of Illinois at Urbana-Champaign.
Dr David U'Prichard – CSO of BioMotiv – Cleveland, Ohio USA
David U'Prichard's 35-year professional career spans academic research, senior R&D leadership at two global pharmaceutical companies, biotech company leadership, venture capital, and extensive experience on the boards of public and private US, UK, European and Indian companies.  In the last decade, David has been a Venture Partner at Red Abbey Venture Partners, Apax Partners and Care Capital.  From 1999 to 2003, he was CEO of 3-Dimensional Pharmaceuticals, which he took public in 2000 and sold to Johnson & Johnson.  From 1997 to 1999, he served as Chairman of Research and Development at SmithKline Beecham and he worked for ICI/Zeneca from 1986 to 1997, serving as Executive Vice President and International Research Director from 1994 to 1997.  While at Zeneca and SmithKline Beecham, David oversaw the discovery and development of a number of successful drugs including Seroquel®, Accolate®, Avandia®, and Iressa®.  Following post-doctoral research at the Johns Hopkins University School of Medicine, he was a tenured Associate Professor of Pharmacology and Neurobiology at Northwestern University Medical School.  He has held academic appointments at Johns Hopkins University and the University of Pennsylvania, and is an Honorary Professor at the University of Glasgow.  David received his PhD in Pharmacology from the University of Kansas, and his BS in Pharmacology from the University of Glasgow.  He has authored more than 100 primary and review publications, was a founding co-editor of Molecular Neurobiology, and has served as a member of numerous editorial boards.  David is Chairman of the Board of Cyclacel Pharmaceuticals and a Board Member of Life Technologies,  past Chairman of PennsylvaniaBio and has served on the Boards of BioAdvance, the Biotechnology Greenhouse of Southeastern Pennsylvania, Ben Franklin Technology Partners, and the Bioethics Institute of the University of Pennsylvania.
---
Share this: