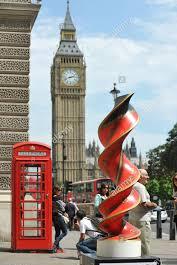 Welcome to BELS (British Educated Life Scientists), a unique, purpose-led, collaborative initiative that is strengthening connections with British-educated life scientists who have risen to positions of power and influence in the health and life sciences around the world. BELS expands awareness of and involvement in the UK health and life sciences with the BELS community and a broader international audience.
New:  BELS Brief Chats podcast, featuring interviews with members of the global BELS community and leaders from the UK health & life sciences, panel discussions on hot topics impacting the health and life sciences, and spotlights on cutting-edge organizations in the sector
Catch up on work underway in the UK health & life sciences to combat COVID-19 
The BELS community has been developed over the past 20 years—by finding and building trusted relationships and engagement with its members, and tracking their careers (sometimes back to the UK). Most retain a keen interest in the UK.  BELS serves as a connector to help drive a step-change in collaboration, commerce, and progress for patients by tapping into their interests, influence, reach and collective spirit. 
"The UK is a sweet spot: large and connected enough to be world leading in research and innovation, but small enough to be very well internally-networked–with the NHS as a key inherent connector."  Tim Clackson,  President & CEO – Theseus Pharmaceuticals, Cambridge MA, USA
The BELS List contains a powerhouse of 3,300 accomplished alumni of UK universities working at over 1,300 organisations throughout the health and life science sector in 43 countries outside the UK.  The influence of these executives, researchers, clinicians, academics and investors is considerable. They play formidable roles in pharma, biotech, medtech and medicine in industry, government, academia, research institutes, and medical charities throughout the world, occupying over 1,000 board seats, holding more than 500 c-suite positions.
The BELS List is not shared—both to protect BELS members from being inundated with approaches and to exert a level of quality control over interactions. Members' contact details will never be shared without their expressed permission.  
BELS serves as a connector into the UK and out to other global markets. We are plugged into the UK scene and thus are able to make connections and fast track access to UK assets for BELS Members and a broader international audience. The UK's health and life science ecosystem is complex and teeming with activity across the country. To keep BELS subscribers better connected to this important UK sector,  we curate and share news of UK-focused developments across the sector.