A New Vantage for the Health & Life Sciences in a Post-Brexit World


Day 1 hosted by Simmons & Simmons  ▪   Day 2 hosted by Bloomberg
Dates to be announced soon…
BELS 2017 Summit is a unique, exclusive, invite-only, two-day event that is gathering British-trained life science leaders working at home and abroad to catch up, connect and discuss an array of exciting developments underway in the sector as the UK prepares to exit the EU.
BELS is doing great work – UK Life Sciences have never needed international networking more than at present. BELS has my strong personal support.  Professor Sir John Savill, Chief Executive, Medical Research Council, UK

The UK is creating the right environment and culture where life science innovation is highly prioritised with government wrapping around it a system of incentives to energise it. Annalisa Jenkins, CEO, Dimension Therapeutics, Cambridge, MA
Summit invitations are non-transferable to ensure that only highly-accomplished health & life science leaders with strong connections to the UK attend. If you've been invited and wish to register, please follow the process below. To learn more about attending or sponsoring the Summit, contact Nigel Gaymond  (ngaymond@BELSconnector.org).  We encourage invitees to register as soon as possible as space is limited.  Please note, our two venues are very close to each other and to Moorgate tube station.  Further updates will follow.
Invited EXPATS & Other OVERSEAS ALUMNI    Register here
Invited UK ORGANISATIONS

    Register here
Sponsorships are available. Please contact us for details.
Feedback from BELS inaugural UK event in 2015
The Summit assem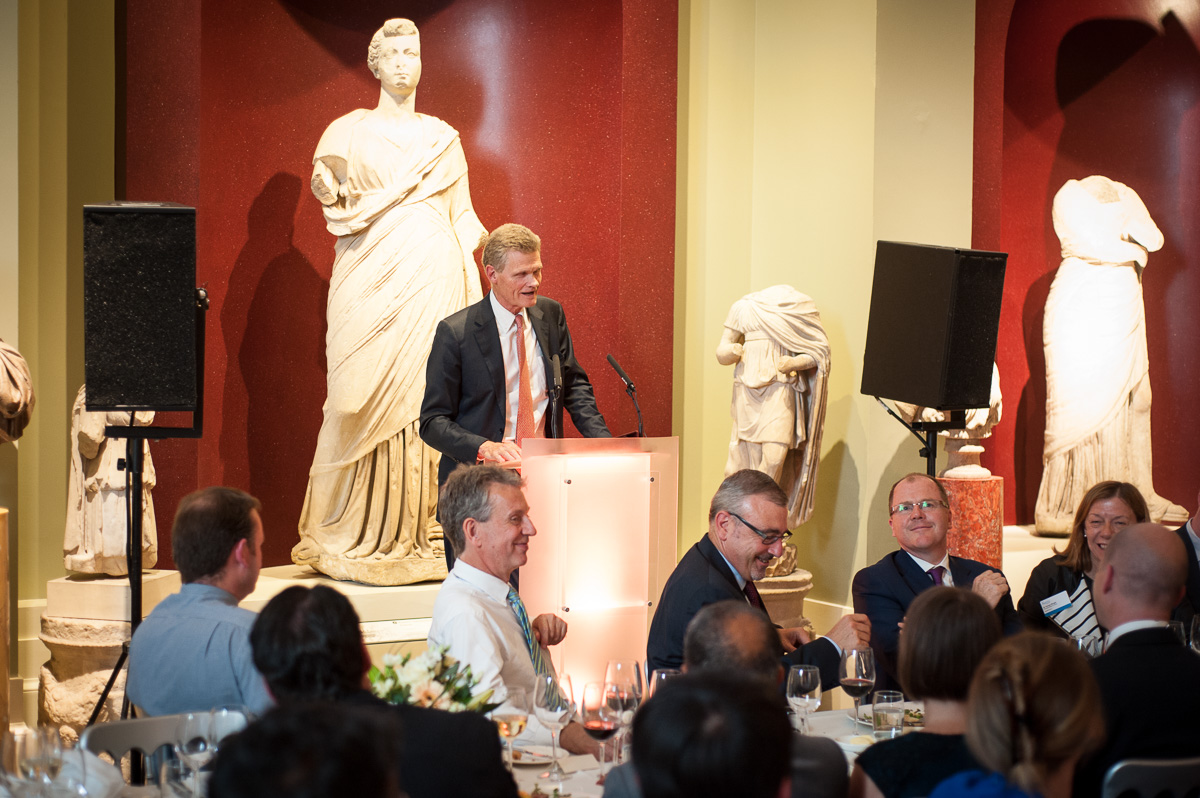 bled a remarkable mix of people… We need to find new ways to talk to each other and work together. This has been a terrific way to start that dialogue.  Sir John Bell, the Regius Professor of Medicine at the University of Oxford, The Alumni Summit Chair
It was a terrific event. Great networking and I learned a tremendous amount. I would be very interested in participating more in future.   Dr Rupert Vessey, President, Research & Early Development, Celgene, USA
Maintain and develop this event.  Simon Russell, Chief Business Officer, Creabilis, Switzerland
Hold more of these events so that connections made may be strengthened. I found the idea that rather than competing with the USA in terms of therapeutic-focused biotechs the UK is instead focusing upon its strengths in the genetic technologies area. I found this both exciting and fascinating.  Simon Blake, Sr Director, Scientific Licensing for Immunology, Johnson & Johnson, USA
I was inspired to learn about ways in which the NHS sees itself as a catalyst for innovation.  Dr Ronald Farquhar, Biotech Investor, Morningside, USA
I was positively surprised at how much the UK was doing particularly in big data and healthcare records. The US has a lot to learn from these efforts.  Dr John Richards, VP Global Technical Development, The Medicines Company, USA
I really enjoyed the conference – I made some very helpful business connections.   Heather Preston, Managing Director, TPG Biotech, USA